In a hospital where children are often admitted for infectious diseases, washrooms are not properly maintained.
The washrooms at the Indira Gandhi Institute of Child Health (IGICH) in Jayanagar stink and are dirty. Patients and their guardians hesitate to use them.
A constant stench deters visitors from using the washrooms. One common washroom is shared by at least two wards with around six to eight beds each. The second-floor washroom has one shower stall with a tap that is constantly running. In the absence of a bucket, the water flows out of the stall and onto the floor of the washroom. One large open trash bin is kept in each washroom and only changed at a specified time. Sometimes, a packed garbage bag is left on the floor of the washroom.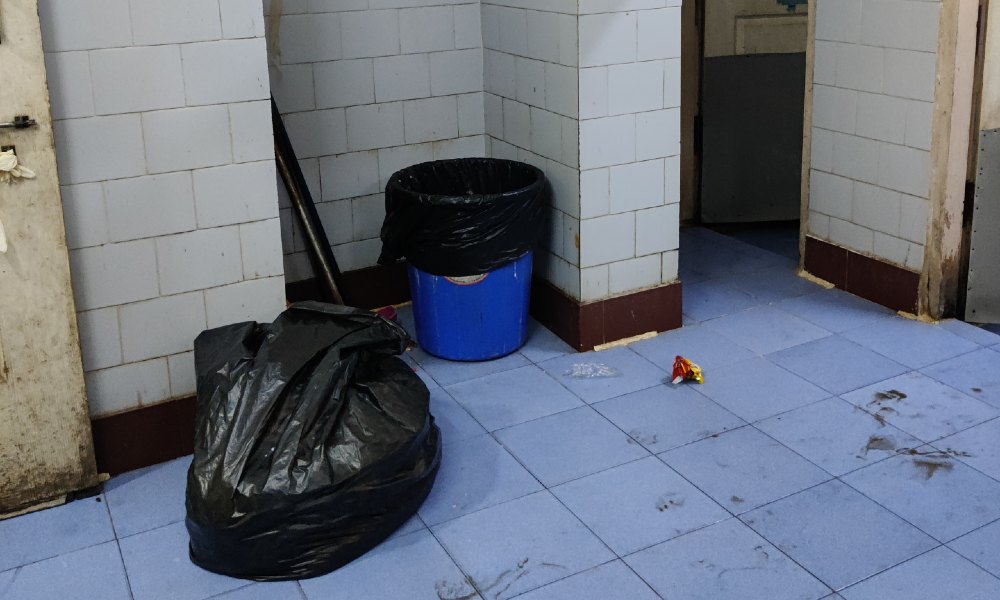 Sabia's (name changed) son is scheduled for surgery at IGICH in a few days. Since she arrived that morning, she has been avoiding going to the washroom due to its unhygienic condition and the unpleasant smell. As this is a children's hospital, she had expected it to be clean. Additionally, the number of patients getting treated for infections at her son's ward is bothering her. "There are several children getting treated for infections in the ward. So the washroom is supposed to be clean," says Sabia.
Toilets are classified as "high-risk areas" by guidelines provided by the Ministry of Health and Family Welfare. High-risk areas should be cleaned once every two hours with proper disinfection.
Shabana is a part of the cleaning crew at IGICH. She says that the bathrooms are cleaned three times a day. Different staff is responsible each time. Shabana is in charge of the afternoon shift.
Having stayed at the hospital for over two weeks, Ayesha Bipin, another patient's mother, sympathizes with the hospital staff. She found them cleaning the bathrooms often but because of a large number of people using them, she understands their difficulty. Her daughter, 12, had been released after her leg operation. She was readmitted when an infection was discovered in her recovering leg.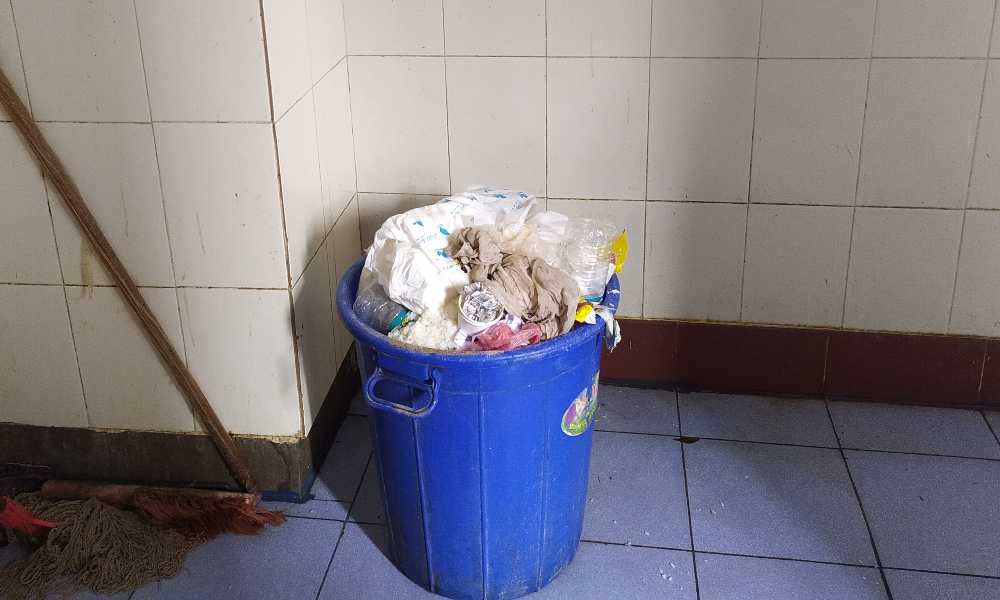 The Clinical Establishment Act states that hospitals are supposed to provide "appropriate hygiene and sanitation" and "regular cleaning of all areas with disinfectant."
Indira Gandhi Institute of Child Health is a government children's hospital. It implements several government schemes such as the Jyothi Sanjeevini Scheme. Children are often admitted here for infectious diseases.
Vaibhav Agavane, Public Health Researcher at the Institute of Public Health (IPH) said, "The major risk from unhygienic washrooms is to catch an infection by using it. Many bacteria and viruses thrive in unhygienic conditions. Using such washrooms poses a risk to catch an infection such as urinary tract infection."