A new payment method in Bengaluru Metro is likely, as an alternative to UPI payments.
Bengaluru Metro Rail Corporation Limited (BMRCL) plans to soon come up with a Quick Response(QR)-ticketing policy that could replace the Unified Payments Interface (UPI) payment system at the token counters.
BMRCL Chief Public Relations Officer Yashwant Chavan said, "We are coming out with a QR code policy that will link directly through the commuters' phones, without the need for any token system." The QR-based ticketing system completely eliminates the need to wait in line for tickets.
The new model could help commuters to book tickets through their mobile phones even before their arrival at the metro station. The QR code can then be scanned at the automatic entry gates. The Hyderabad Metro started using this model in 2019.
The new QR-based ticketing system can replace the UPI method, which is yet to be implemented thoroughly across Namma Metro.
Rithamika, a student and frequent commuter, faces trouble due to the lack of a UPI system at token counters."Young people like us do not often keep change. Therefore, we mostly rely on UPI payment." She finds the interaction at token counters time-consuming.
Some staff members agree with her. Gopinath, a customer care clerk at the Majestic metro station, blames system delays. "People do use UPI but most common problem is that the network may not work and the transaction may take longer to proceed, which causes problems, especially in a busy station such as Majestic."
The UPI system merges several banking features to form a seamless fund routing that works 24×7. But it can be prone to occasional delays due to potential server issues from either the sender's or the beneficiary's bank accounts. That means the presence of a proper internet connection can also stall a transaction.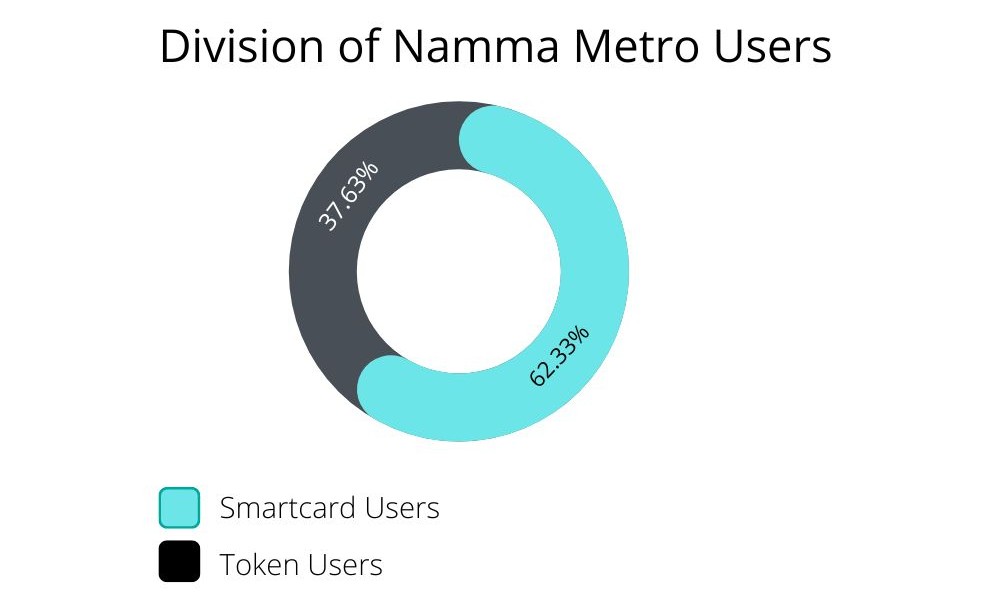 Most metro stations lack online payment facilities. Even the Majestic Metro Station has the option of UPI payment at only one counter.
The online payment system is reserved only for smart card users. The gates at Lalbagh, Jayanagar and even Srirampura metro stations are yet to install UPI scanners at the counter. Most metro stations also publicly urge people to carry change and to use or shift to smart cards."Due to non-availability of small change, use smart card and avail discount," said one of the signs at a token counter at the Majestic station.
BMRCL has no plans to eliminate physical tokens just yet. Chavan said, "A lot of people do not even use smartphones, let alone UPI. So having a token system is important. We are trying to cater to all groups of people."
However, according to a BMRCL newsletter, in August around 37 percent of overall Namma Metro riders used tokens. It roughly amounts to 53 lakhs from the 1.45 crore passengers that boarded the metro that month.
Chavan did not offer an exact time frame for the QR code implementation, but said, "it is going to take around one or two months."