Many orphanages prefer sending their children to nearby schools than RTE-reserved-unaided schools to save transport costs and other overhead expenses.
The list stands out in the office in black and white. Food, rent, birthday celebrations, gas, laptops, printers, staff salaries—it costs a lot to finance the lives of 23 children at Vatsalyapuram Orphanage, Jayanagar. However, the orphanage has chosen not to enroll its wards underRight to Education (RTE) reservations in unaided schools. They are financing the tuition fees of the children themselves.
The children often get bullied when they are enrolled under the RTE quota, said Janisha, the manager. "The process is also long and tedious. We prefer financing their education ourselves. It is difficult though, as we haven't received any donations in the last couple of years," she said.
Seva Sadan in Bangalore isan orphanage as well as shelter home for girls. The employees at the organization don't apply for the education of these children under reservation; they send the children to a government school nearby.
"Red tape is one of the main reasons why orphanages have never enrolled for reservation, most of these children are first generation learners and it is difficult to fill out numerous forms," said Ieshan Misri, an education policy expert. He added that the helpdesks set up by the state governments are usually inadequate.
Under the RTE Act, 25 percent seats in unaided schools have to be reserved for children with weak economic background. However, two years ago, the Karnataka government amended the act, due to which parents cannot admit their wards in a private school under the RTE quota if there is a government or a government-aided school in their locality.
Reports show that there has been a 92 percent decline in the RTE application filed in 2019. It went down from 2.38 lakh applications in 2018 to 17.3 thousand in 2019. S. Satimurthy, the president of Karnataka Unaided Schools Management Association (KUSMA), said that the government had made the amendments because they wanted to promote enrolment of students in government schools.
Most orphanages preferred sending their kids to nearby schools. Janisha mentioned that this saves them travel costs and other overhead expenses, she also said the unaided schools often ask for money to provide for benefits like textbooks, notebooks, stationery, etc.
Many unaided schools in the past two years said they would not reserve 25 percent for the economically weaker section as they have faced major losses during the pandemic. Hence, they would open the reserved quota for the general category Advocate Ashok Agrawal, who is a social jurist from Delhi, said this reason was not justifiable as they could get a reimbursement for the children's admission in their schools. Even if it would take longer, they should take the matter to courts and ask for the owed amount than completely removing the reservation benefits, he added.
"The whole idea of the act is to provide equal educational rights to all children, which is not being fulfilled due to all these issues," he said.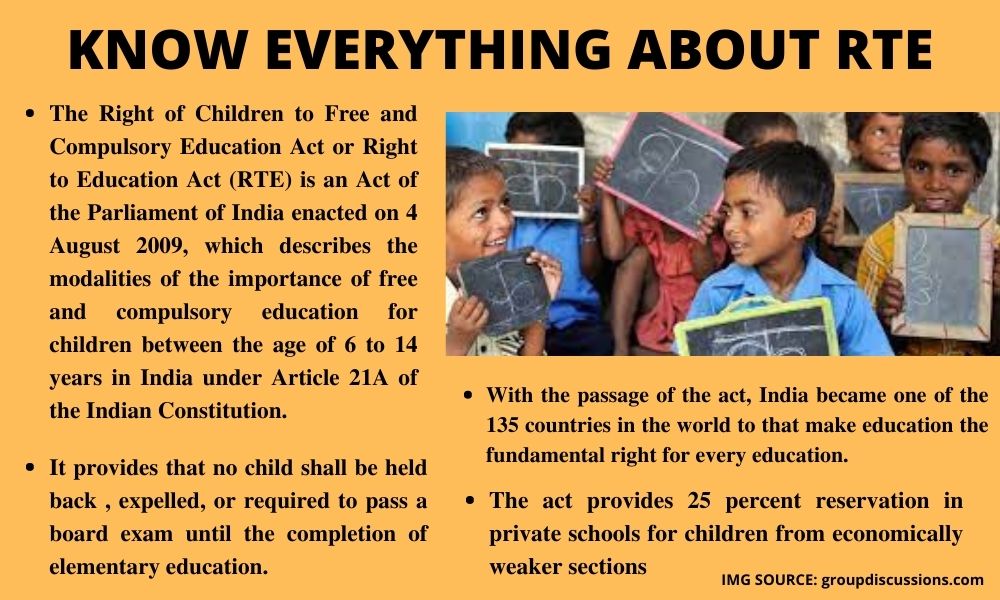 Satimurthy also mentioned that they have to get their license renewed every year recognizing them as an unaided school, which seems to be a hassle for them, due to which they refrain from registering themselves.   He added that the entire process of reimbursement takes time.  
Mathushree Manovikasa Kendra is an orphanage for mentally challenged and disabled children. The RTE Act grants three percent reservation for the children under the disabled category. Still, the orphanage preferred to have in-house teachers, as they were unsure of how the children would be treated in normal schools.
The Child Rights Trust NGO said, the benefit of reservation is not reaching the people. Even the amendment made by the Karnataka Government reduces the number of eligible unaided private schools to almost negligible, he added. He mentioned that NGOs and other such charitable organizations have to pay for textbooks and other items that add to their burden, hence they prefer paying for it themselves and avoid all processes of registrations and all that follows later.
"Government is coming up with initiatives to tackle these problems, they are planning to carry out a census to identify the children in need and give them the rewards," KUSMA president said. It will take a few years but he expected the situation to be better in the upcoming years. Misra also mentioned that transfer of funds needs to be done in a timely manner and the methodology and frequency of calculating "per-child cost" must be revisited incorporating the socio-economic diversity as well as the different kinds of schooling and school management organizational structure in the country.