Banks are filled with Rs 10 coins as customers want to exchange them for notes.
Bengaluru: Bankers say that Rs. 10 coins do not get circulated because many traders and other commercial establishments do not accept them. This is despite ample minting and distribution of the coins.
The Security Printing and Minting Corporation of India(SPMCIL) says that an ample amount of Rs 10 and Rs 20 coins are minted but the Reserve Bank of India (RBI)counters that there is no efficient rolling of such coins in the market.
A deputy manager of human resources at SPMCIL says that minting of coins is based on the requirement given by RBI. He said that RBI as the distributing authority is not lifting coins from these mints. "RBI is also giving statements and conclusions that there is no requirement of Rs 10 and Rs 20 coins in the market," he added.
The Rs 10 coin was launched in 2005 and many designs of this coin have been released. An official at RBI says that soon after the release of these coins there was a sudden reluctance from the public to accept them legally. Initially, it was the fear of fake coins in circulation but in 2016, RBI issued a statement that all the designs in circulation are legal but still the scenario did not change much, he added. As mentioned in the Reserve Bank of India (RBI) press release, till 2018 the Reserve Bank has issued Rs 10 coins in 14 designs.
Banks in the city are gathering piles of Rs 10 coins as customers want to exchange them for notes. Pooja Chourasia, a banker at Canara Bank says that the banks have an excess of Rs 10 coins. There is no place to store these coins and Rs 10 coins are the most that can be found in any currency chest, she added.
The RBI official further says that the government introduced Rs 10 coins because the life span of this currency coin is more in comparison to the notes. In the longer run, this did not work out well. Anjum Ara, another banker at Kotak Mahindra Bank Bangalore says that few banks have stopped accepting the coins for exchange because if they accept these coins then the whole purpose of releasing these coins would be defeated. She said, "Even till today, we do encounter people coming to the bank for exchanging Rs 10 coins."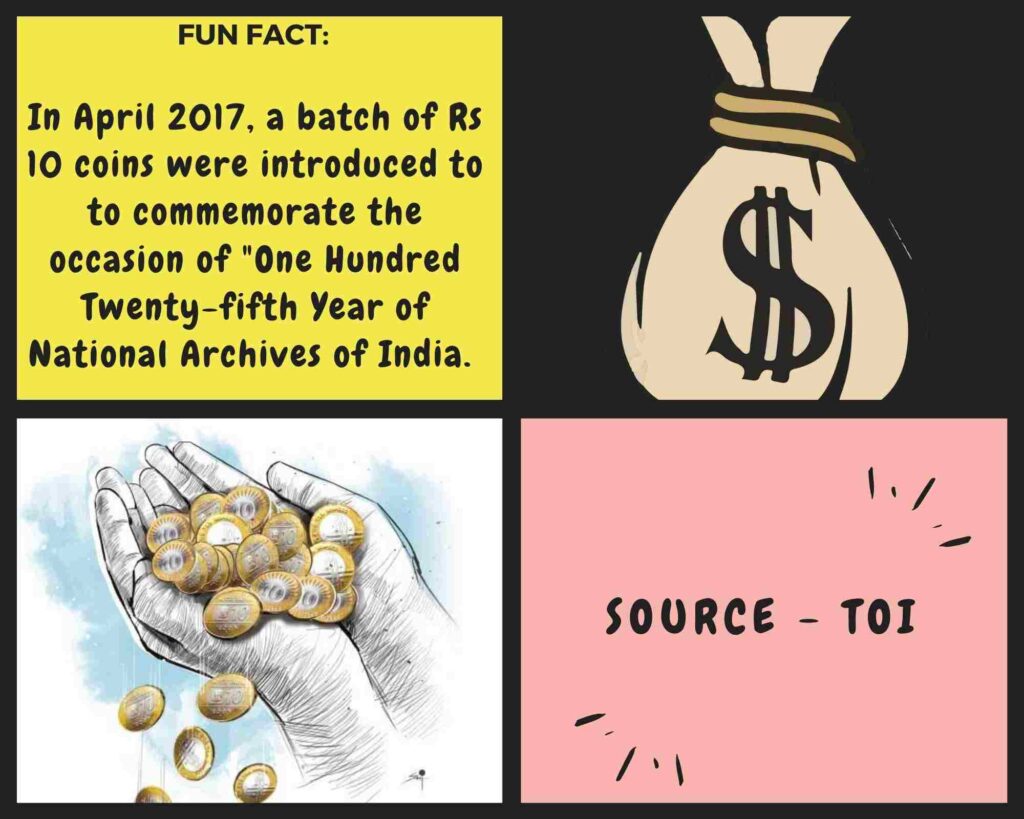 Shop owners and traders are confused with the acceptance of Rs 10 coins. Venugopal K, owner of Aashirwad Supermarket says that he does not accept the coin even though it is legal. "It's hard to distinguish which one is real and which one is fake," he added. Chandrakala Yadav, a small shop owner in Kumbalgudu says that she accepts the coin but people do not give it frequently. Another customer, Deepali states the reason for not using the coin because it is comparatively too heavy to carry than any other domination coin.
Public transport like Bangalore Metropolitan Transport Corporation (BMTC) and Namma Metro easily accept the Rs 10 coin. Bhavna Jain, the student, says that sometimes the bus conductor gives you the coin but if you do not use it to buy another ticket, it stays with you. "Shopkeepers and auto drivers never take these coins, they say that they do not use it in their shops," she added.
Dr. Yogesh Kumar Jain, an associate finance professor at Mohan Lal Sukhadia University Udaipur said, "This acceptability problem of Rs 10 coin is just in Karnataka as for now. RBI has already made it clear and now local banks should take the responsibility to make the public more aware about this and make it clear to the public that these coins are legal tender."
In January 2019, RBI again issued a statement that Rs 10 coins are legal. As per reports, in 2018 RBI had cut short 300 crore pieces of Rs 10 coin minted by SPMCIL to 76 crore pieces. At the end of March 2018, 505 crores pieces of this coin were in circulation. Later in October
2018 with a revised plan, the four units under SPMCIL were told to mint 200 crores of Rs10 coin instead of 400 crores all over India.
Coins along with their designing and minting directly come under the Finance Ministry of India. Primarily minted at four Indian Government Mints, coins are received and issued into circulation through its Regional Issue offices of RBI. There are many currency chests and coin depots maintained by banks across the country. In the list of currency chests, there are 100 banks designated in Karnataka for the distribution of coins and eight of them are in Bangalore.