Doctors say the vaccine might not necessarily be beneficial on an individual level but taken across a community it helps to reduce overall mortality.
In Karnataka, there was a drastic fall in the number of children being vaccinated for the second and third doses of the Rotavirus vaccine (RVV). The diarrhoea causing virus is a leading cause of death in children under five years across the world.
Data from Ministry of Health and Family Welfare shows a drastic fall in the administration of subsequent doses of RVV. The number of vaccines administrated from first dose to third dose fell from about 3,00,000 to 1,30,000 in 2019-2020.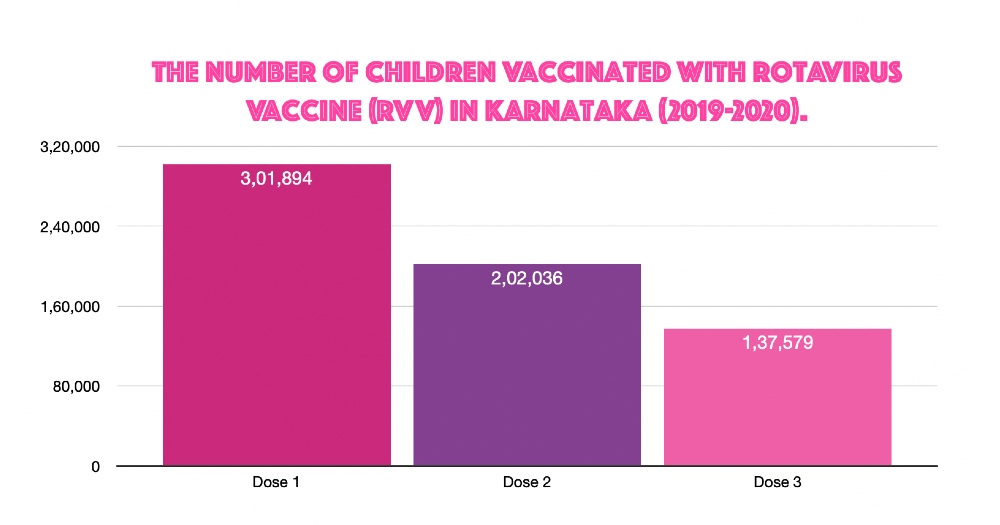 Lokesh and Pushparani, residents of village K. Gollahalli, had never heard of RVV. They said that their children were administered with only one oral vaccine. They said it was the Oral Polio Vaccine (OPV) which was administered at the local government hospital.
Sandeep, an architect said that the private clinic, where his new born was delivered had RVV as an optional vaccination. He and his wife opted not to take it because they thought it was not required.
Dr. Ruchika R. Jha, a public healthcare consultant, said the high cost of the vaccine at the private clinics could be one of the reasons for the fall in number of vaccinations. The three doses of the vaccine could cost about Rs. 2700. "Lack of awareness and low education amongst the people especially in rural areas, along with poor accessibility to healthcare facilities aggravated by the pandemic could be the other reasons," she said.
Health Economist Stany Mathew said the lack of awareness and the adverse effect of pandemic on other healthcare services led to the fall in number of vaccinations. "Health seeking behavior changed tremendously due to the pandemic as immediate concern of the people now is to stay away from corona while other health care services are put on a back burner."
Dr Prahlad Kadambi, Paediatrician said, "Reduced vaccination rates in lockdown can be attributed to a higher risk of the child being exposed to the Corona virus." During the first lockdown the medical system was predominantly dealing with emergencies only as opposed to electives and outpatient which would have added to the problem, he explained.
Once there were signs of normalcy and people started stepping out, many children became ineligible for the vaccine. "Unlike other vaccines, the upper age limit of rotavirus is nine months. If an unvaccinated child comes beyond that we don't administer the vaccine at all," he said.
Dr. Basil Issac, doctor at government of Karnataka central war room, said that though the rotavirus infection amongst the young children is unpleasant, it can be easily managed by preventing dehydration which could be the reason that Indian parents are not focused on vaccination.
Parents might not be interested to get their children vaccinated against the rotavirus. Dr Kadambi said, "It is one of the vaccines where benefit of vaccination doesn't outweigh natural illness on an individual level but on a bigger picture, at a field base it reduces overall mortality." To an extent, the virus has a property of giving natural immunity, he added.
Rotavirus vaccine (RVV) was introduced in the Universal Immunisation Programme (UIP) in March 2016. It was introduced in a phased manner earlier but was expected to be available throughout the country by September 2019.
A report by the Ministry of Health and Family Welfare on introduction of the rotavirus vaccine in UIP states that diarrhoeal diseases are one of the most common causes for morbidity and mortality in children under five years of age. The Sustainable Development (SDG) report 2020-2021 puts Karnataka's under-five mortality rate (per 1000 live births) at 28, exceeding the set goal of 25.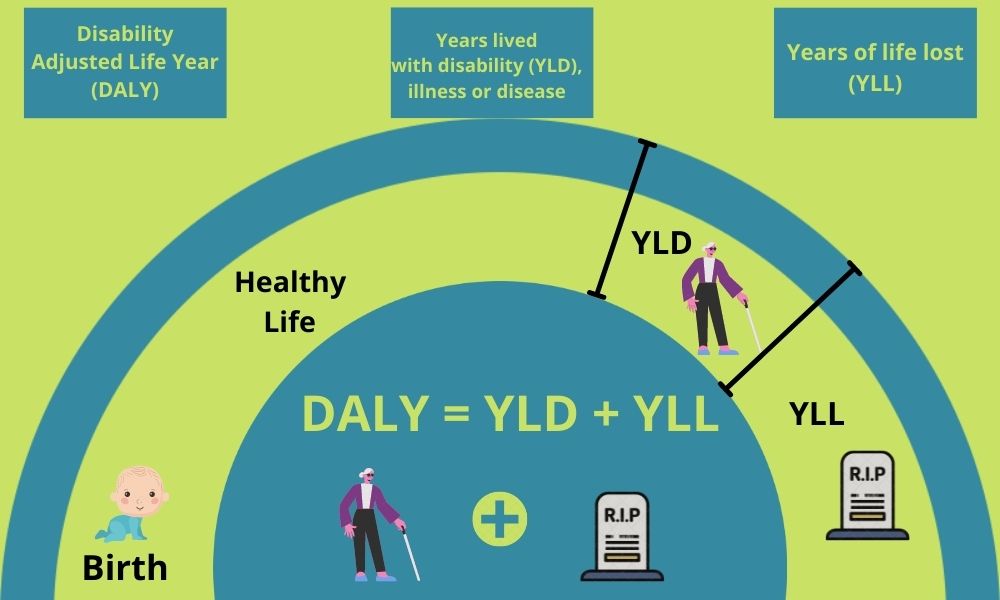 The report, called 'Karnataka: Disease Burden Profile', states that diarrhoeal diseases accounted for fifth highest leading cause of Disability adjusted life years (DALYs) in the state. DALYs are used to assess the global burden of a disease. It is a measure of years lost in perfect health. It combines the burden of mortality and morbidity in one consistent summary.
The Indian Rotavirus Strain Surveillance Network (IRSSN) reports that rotavirus infection is amongst the leading cause for moderate to severe diarrhoea in children, accounting for nearly 40 percent of the total cases. It is responsible for 32,70,000 outpatient visits, 8,72,000 hospitalisations and 78,000 deaths annually in India. About 75 percent rotavirus-associated deaths occurred in the first two years of life.
WHO states that diarrhoea is responsible for about 10 percent of total under-five deaths in India. The country bears the highest burden of deaths due to rotavirus accounting for 22 percent of the total share worldwide.
Dr Arpit, Government Medical College, Amritsar said that RVV is a live vaccine and is given orally. It is administered through three doses at an interval of 6 weeks, 10 weeks and 14 weeks. It is given to prevent severe or watery diarrhoea in babies, infants and young children caused by the rotavirus.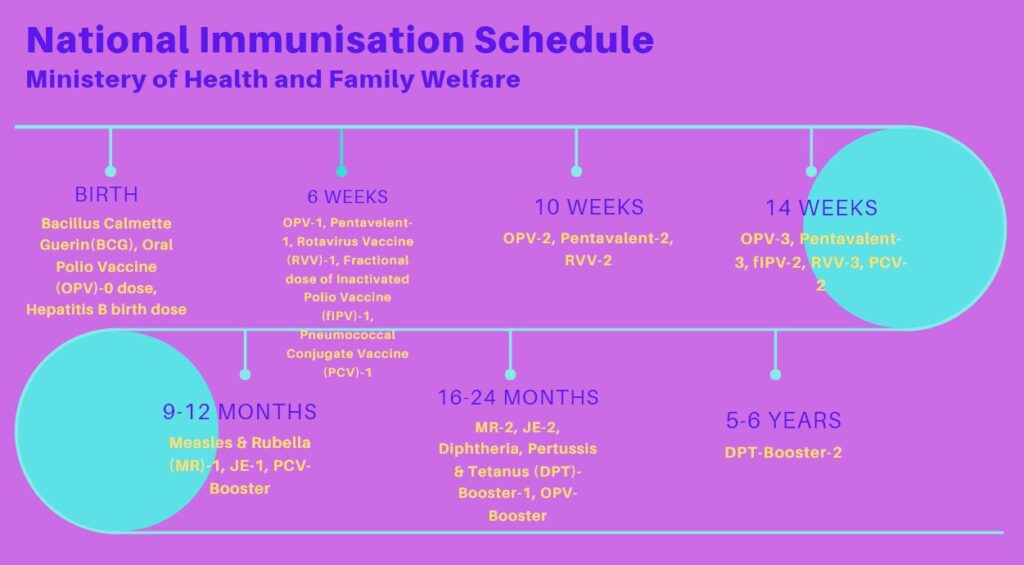 Dr. Issac said that the mother's education plays a key role in early diagnosis and treatment of the disease. Other root causes like drinking water source, socio-economical background of child and religion also come into play.
Dr. Jha said that infants less than six months old must strictly be breastfed. Post that, it would be beneficial to adapt an integrative approach by including Ayurveda. Things like coconut water, curd rice, fenugreek seeds with curd, ginger with honey etc. are some home remedies which can be incorporated along with vaccination. Educating mothers about basic hygiene practices and certain home remedies could go a long way, she added.
Apart from burden of diarrhoea and death due to rotavirus, diarrhoea is also an important contributor to long-term nutritional deficiency complications like stunting, wasting, malnutrition and loss of cognitive development potential. Despite availability of several proven solutions for diarrhoea, no single solution is sufficient for the prevention and treatment of rotavirus diarrhoea. The only specific intervention strategy is immunization, finds the report by union ministry.