With more races planned, 2022 looks brighter for motorsports. But sponsorship is skeptical.
The Federation of Motor Sports Clubs of India (FMSCI), will host an increased number of races this year.
In addition to the races which were postponed to 2022, more than19 races and events are scheduled for 2022. The FMSCI consulted various expert bodies like the Sports Authority of India (SAI), the Government of India (GOI), the Ministry of Youth Affairs and Sports, Federation Internationale de l'Automobile (FIA),Fédération Internationale de Motocyclisme (FIM) and various FMSCI senior officials and event organizers and together has come up with standard operating protocols for Covid-19.
The FMSCI is the parent body of all motorsports clubs in India and comes under the Fédération Internationale de l'Automobile (FIA).
Challenges in the industry
Navaneeth K, a motor racer from Pondicherry explains that other than finances, everything in his motorsports career is running smoothly. "A professional motorsports helmet cost around Rs 40,000 to Rs 90,000. I contacted a helmet company to sponsor a helmet for my races in 2020. They did not do itciting lack of funds due to the pandemic . In late 2020 and early 2021, I tried contacting many other companies to partner but none of them were interested. All of them had the same reason – lack of funds," he said.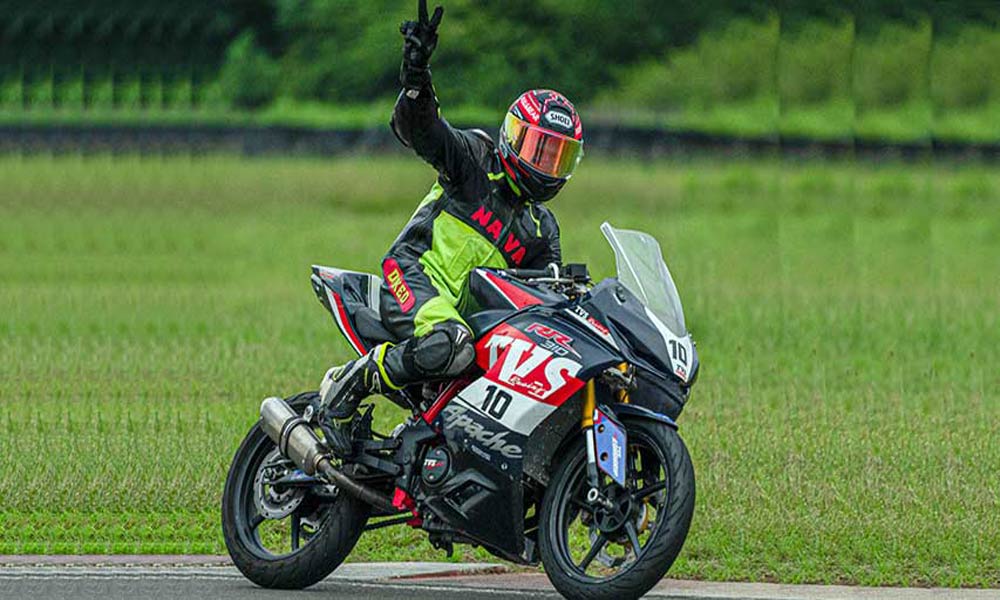 Motorsports, specifically Formula 1 (F1), had incurred losses running into millions of dollars in 2020. During the first half of the F1 season, in 2021, it ran amidst the absence of live spectators and decreased media coverage and sponsorships. The sport eventually recovered in the following year and registered a revenue growth of 12 per cent. MotoGP, another globally popular motorsport, had to cut-down its 2021 calendar of 20 races to 14 races.
In the Indian context, Umakanth, father of kart racer Ruhaan Alva said that during the initial period of Covid-19, many racers lost their potential sponsors. "The pandemic had a terrible impact on kart racing as we lost a great number of deals. We had deals done with international oil companies and a few tyre and automobile companies but due to the financial crisis caused by the pandemic; things turned upside down. Also, as there was no surety about racing events, the companies were not showing interest in sponsoring racers," he added.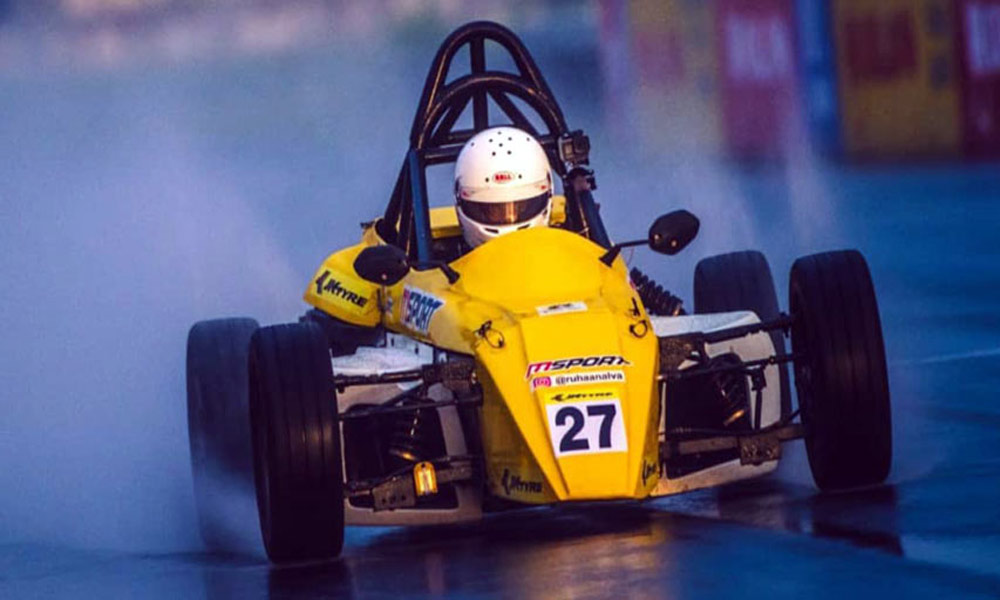 The story of Ferrari, the most successful team in the history of Formula 1 spoke of the broader financial crisis during Covid-19 in 2020. In August 2020, Ferrari chairman John Elkann had said that the team will not be in a position to regularly compete for Grand Prix victories until 2022. The team's net revenue for Quarter Two fell 42 per cent to €571 million. Also, its net profit declined 95 per cent to €9 million. The team's sponsorship, too, suffered a crunch of €83 million.
Echoing similar concerns, Sathish RR, team principal of Rockers Racing, a motorcycle racing and tuning team based out of Chennai described 2020 as the "toughest phase" of his career in motor racing. "Before the pandemic, we had yearly deals signed with four sponsors for the national championship and other races. But things changed in mid-2020 when the companies started facing financial difficulties. All the teams stayed with us for 2020 as they were under contract. In early 2021, all of them backed out of the sponsorship," he added.
Major racing competitions, like national championships of two and four wheelers, were either canceled or postponed. The FMSCI conducted eight championships and races (national and international) in 2020 compared to 27 championships and races in 2019
Motor Sports in Karnataka
BS Gautam, President, Karnataka Motor Sports Club (KMSC), said that only closed circuit and autocross races were happening with all Covid-19 precautions. "We conducted some events on private race tracks of motorsports club owners by following all the Covid-19 precautions. We could not manage to have races on the main tracks because of financial difficulties. On the other hand, the races we had in private race tracks were also based on no profit-no loss as no spectators were allowed and sponsorship for the racing events was minimal. Plus, these teams had extra costs with travel restrictions.
Shivappa Shivu, former president of KMSC cited that the club survived the initial months of the pandemic only because it had some stored funds. "Motor racing was at a standstill in 2020. We could not conduct any races in the first few months of the pandemic. In late 2020, with special permissions from the state government and arrangements for drivers coming from all over the country, we held a few rally races. The famous K-1000 race, for which we usually have thousands of spectators, was also postponed in 2020 but will be conducted in August 2021. That was a major boost for the KMSCI," he said.
Shyam Gopinath, former vice-president of KMSCI and founder of Pro-5 Motorsports LLP explained that conducting events during Covid-19 was financially not viable. "Events were at a complete standstill in 2020 other than some races. Traditional sponsors, like the oil and tyre companies who had direct involvement in the motorsports industry, stayed as partners but new brands who were looking to invest in the industry backed out. Participating teams could not deliver them a firm commitment about races and hence, many brands stayed away from the sport," he added.
Shivu elaborated that the National Rally Championship for 2021 was postponed to March 2022. "The KMSCI alongside other motorsports clubs including the FMSCI was successful in running the MRF MMSC FMSCI Indian National Motorcycle Racing Championship in 2021. And now, there are plans in place that talk of conducting at least three rounds – Coimbatore round, Karnataka rally and the South Indian rally," he added.
Who'll let the money out?
Gautam explained that companies were not sure to invest money in motorsports now. "If you see, February and March are the end months of the financial year. Till this time, most of the companies had summed up their budget sheets. With the cash crunch due to the pandemic and uncertainty over race events, these companies could not sponsor motorsports events," he added.
Hareesh P, father of Shreyas P, a motorcycle rider from Bengaluru pointed out that sponsorships also depend on the rider's talent and achievements. "The financial crisis during Covid-19 is the prime factor for companies staying out of motorsports.
But another factor is that many brands look for riders who have records, podiums, and statistics that make them potential winners. A lot of times, personal contacts help financially but to attract big brands, a racer must have race wins, podiums, and statistics to their name," he added.
Old and new tracks
India presently has three FIA approved racing tracks – Buddh International Circuit (BIC) in Greater Noida, Madras Motor Race Track (MMRT) in Chennai and Kari Motor Speedway (KMS) in Coimbatore. Although BIC is the only race track in India to host F1 races, MMRT, KMS and several other tracks like Mohite Racing Academy in Kolhapur, Chicane Circuit in Hyderabad and MecoKartopia in Bangalore host national racing events and championships.
Gautam said that plans to build a track in Gujarat are not decided yet. "Other than the existing three race tracks that host national as well as international racing events, the designing for the FIA approved track in Pune is done and now the ground work is going on.
Narain Karthikeyan's NK Racing academy in partnership with the Bombay Falcon team are constructing a race track in Coimbatore. The construction work of the race track is almost done. "The track will be ready by April 2022," he added.
In January 2022, Alejandro Agag, co-founder and chief championship officer of the ABB FIA Formula E World Championship or Formula E along with AgusZomano, track and overlay director signed a deal with the Telangana government to host a grand prix in Hyderabad in the 2022 season.
"In the presence of Minister @KTRTRS, the Govt. of Telangana and @FIAFormulaE entered into an agreement to make Hyderabad as host city. #HappeningHyderabad," said the tweet from the Minister for IT, Industries, MA & UD, Telangana.
"The selection of Hyderabad as the first city in India to host a Formula-E race could turn out to be a major boost for motorsports in India. Other than the construction of a new track, the event will hugely impact motor racers and motorsports fans in India," Shivu added.