Consumption of high fat and processed food with added sugar and salts is leading to a rise in obesity.
Karnataka has seen a rise in obesity cases, and with already prevalent malnutrition, the state suffers from double burden under nutrition.
"Obesity is only rising because of the kind of food people are consuming which has low nutritional value and high-calorie intake," said, Mohar Banerjee, Sr. program manager at Rising against Hunger India Foundation (RIHF).
Dr Pinky, a nutritionist said that people tend to consume more processed food which is high in fats with added sugar and salts. "Even though people are obese they are still malnourished as they are barely consuming all the nutrients required in a balanced diet," she added.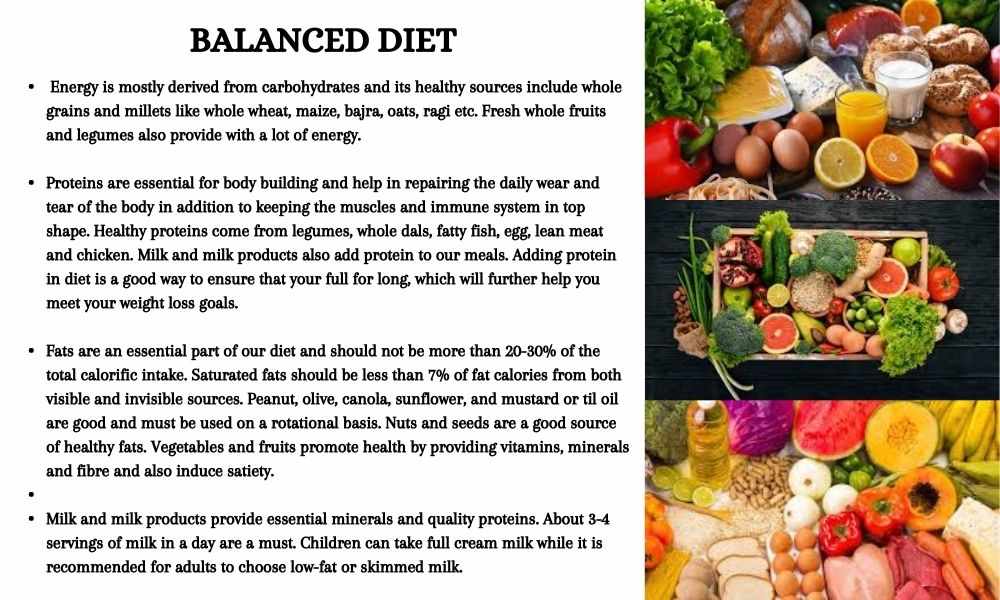 A research study shows that rise in overweight/obesity among women was greater in urban slums than urban non-slum households. Even though there was a decline in child and adult undernutrition, obesity doubled.
"A person's health gets severely affected by both being underweight and obese, as both have different effects on the body," said, Resident Medical Officer, IBS hospital Dr. Simmi Dang. She added that being overweight increases the risk of almost all diseases such as stroke, high blood pressure, etc, whereas being underweight causes various skin, hair, bone diseases, anaemia, irregular periods in women, and an underweight person may feel sick all the time.
The office of the Department of Women and Child Development of Karnataka launched various schemes under Integrated Child Development like supplementary nutrition to children at Anganwadis and health check-ups of pregnant women, They also launched a combined scheme for malnutrition and anaemia—Ksheera Bhagya Yojana in 2013 providing 150 ml milk per day for children of age six months to six years.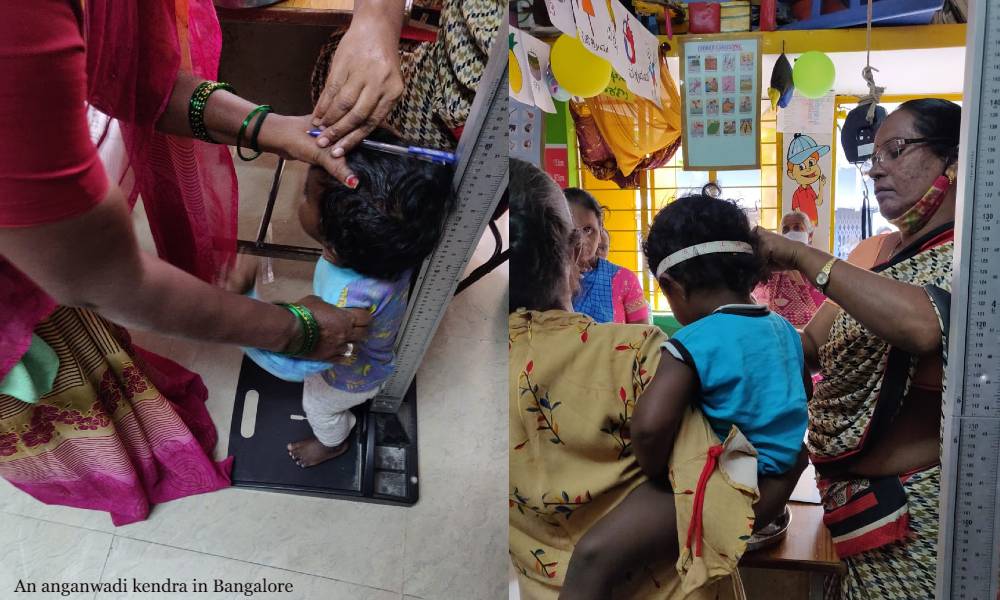 Banerjee said, the government schemes have a 'one fit for all' approach which is not practical, and schemes like Poshan Abhiyaan and anganwadis are not accessible to all. He said that their primary focus is providing the required calorie intake than providing a nutrient-rich balanced diet.
An Anganwadi Kendra worker who did not want to be named said that during the entire pandemic they were shut and only in the second week November they started distributing food packets again to pregnant women and lactating mothers.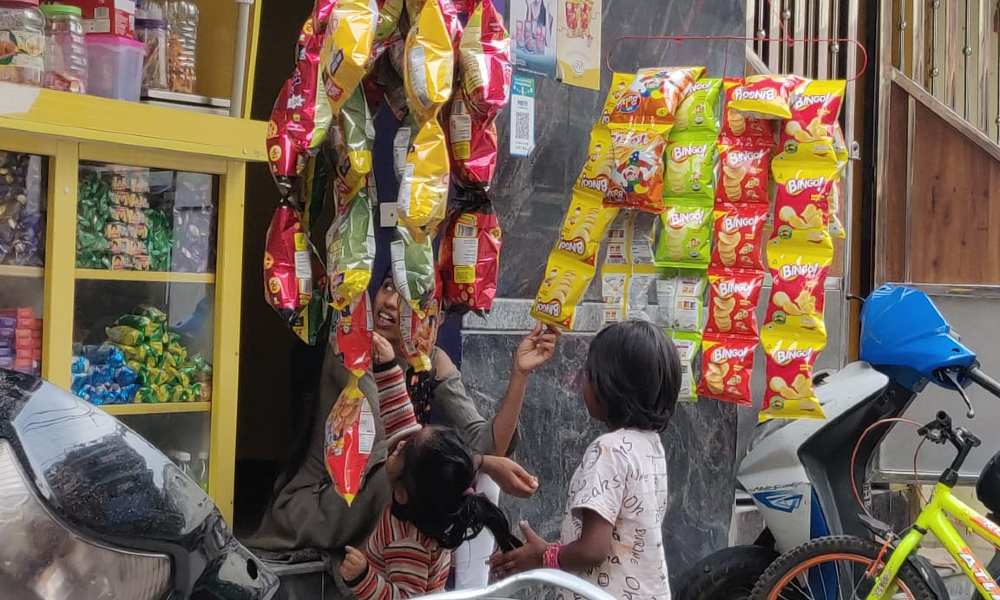 Shamwati, a domestic-help, in her late 40s, said, her family would feed on minimum food quantity and would rarely get to consume milk, fruits, or lentils on a daily basis. To help fight malnutrition she started consuming a few medicines which caused side effects leading to increase in body weight. She also said that she wasn't aware of any schemes she could benefit from.
India ranked 101 out of 116 countries in the Global Hunger Index (GHI) 2021. India's score on GHI indicators is 27.5 which showed that India has a serious level of hunger. Banerjee commented that the government's concern should not be if the rank has gone up or down. The fact that it still exists is more important and they should find ways to reduce it if not eradicate it completely.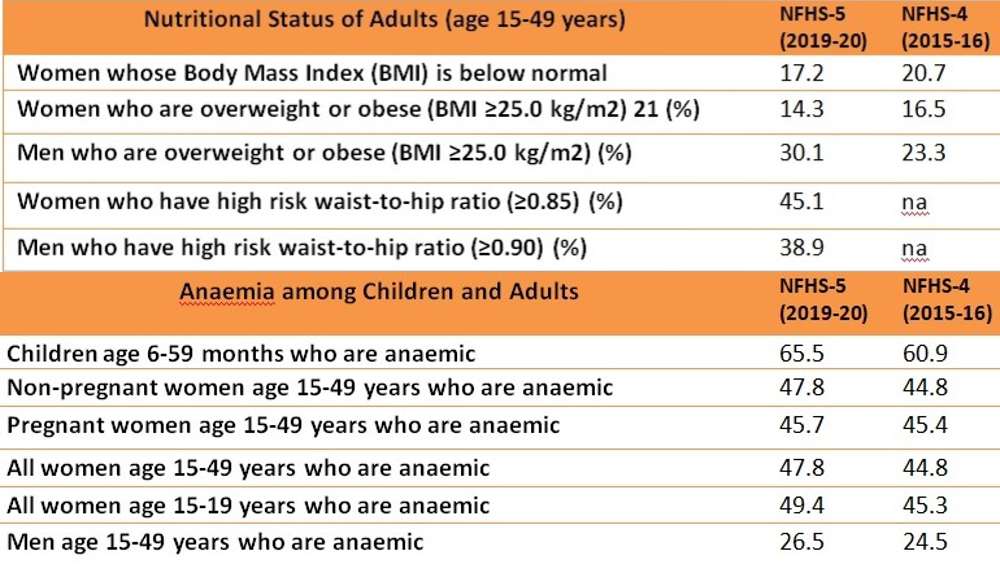 Banerjee has another reason affecting the nutrition. He said that undernutrition is linked to the kind of crops cultivated, exported, and made available for the people.
Dr. Karandeep Singh, a senior resident doctor, at Lok Nayak Hospital said, "it is important for people to inculcate good eating habits in their lifestyle. Especially in a time when most jobs in urban areas involved prolonged sitting." In the long run, it will decrease overall concentration, memory, attention span, stamina, and an average life expectancy by causing various chronic diseases like diabetes mellitus, hypertension, and cardiovascular issues.