Women end up paying more due to the pink tax which is not strictly a tax but a phenomenon in which women are required to pay a higher price for a variety of products.
Women pay 13 percent more for personal care goods than men according to reports. This gender-based pricing, which is also called pink tax affects half of the population.
Health supplements for men cost Rs. 275 (capsules of 30) in Bengaluru's malls and supermarkets, whereas similar pills for women cost Rs. 327 (capsules of 30). men's branded (100gm) soaps cost Rs. 55, while the same brand for women's soaps are sold at Rs. 59 (100gm).
The cheapest razor for men (for a pack of 5) from a particular brand costs Rs 81 and the cheapest razor for women from the same manufacturer costs Rs 70 for a single piece.
Even girls and boys are not spared from the discrimination. A blue pencil box set costs Rs.179, while a pink one with the same contents costs Rs.224. Pink footwear for children was offered at Rs. 2995 at a well-known footwear store in Bengaluru, while blue footwear in the same size was priced at Rs. 1995.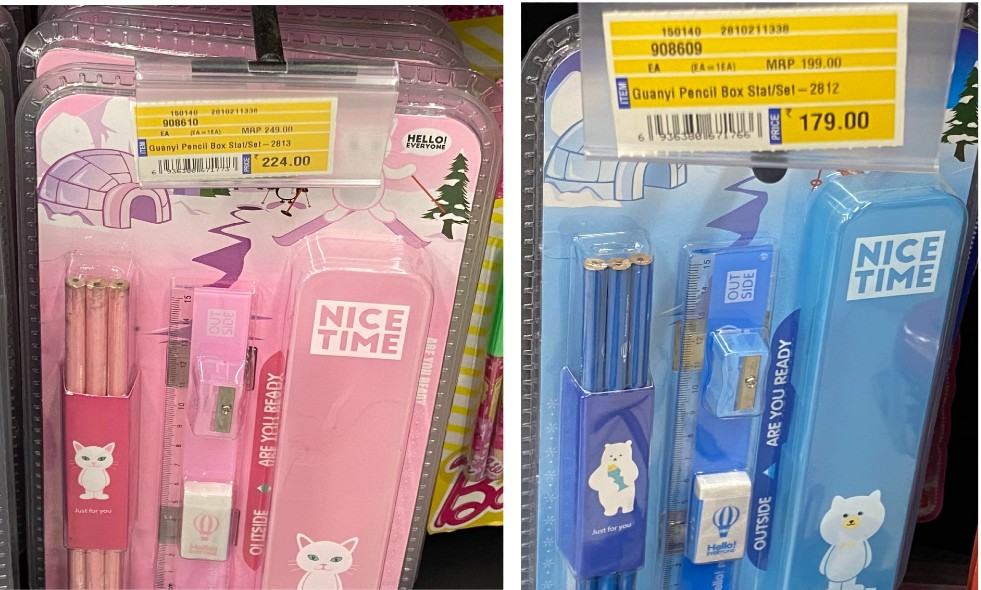 When it comes to apparel, women pay an average of eight percent more than males. For men, a simple branded white tee costs Rs. 499, while women's tees starts from Rs. 650.
Harshita, a Bengaluru resident, claims that she has often paid more than men, and this has been the case for a long time.
"Yes, some of the products are more expensive for girls, Clothes and personal care for sure," said Amari Acharya, a resident of Los Angeles, California. She went on to say that most products for females are more expensive than for males here, which makes a big difference."
Rohini Sanyal, Research Economist at ISI Emerging Marketing Group, said that "The pink tax goes unnoticed by most women, and hence, there is very little pressure on the government to consider a removal of these taxes. However, it is high time that there is greater dialogue about the pink tax, especially in absence of gender wage parity".
Tejasvee Satwani a fourth-year student at Northeastern University said that, "The pink tax is a hidden form of oppression of women. Through my research, I not only analyzed topics such as gender socialization and color coding femininity which further strengthen the imposition of the pink tax on women but also found out how disproportionately women's economic lives have been affected by the covid-19 pandemic."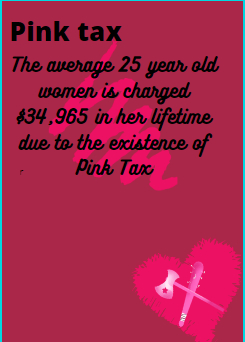 Because many individuals are unaware of the existence of this tax in our society, it is sometimes characterized as a hidden tax. According to a survey, 67 percent of adults in India have never heard of the pink tax.
#Axthepinktax a social movement and campaign started by European Wax Center tells that due to the pink tax, the average woman is charged an extra $1,351 each year for goods and services.