Scientists at IISc say the transgenic mouse could help decipher the underlying reason and biological pathways for intestinal inflammation.
Experts said that the novel transgenic mouse model could provide headway for research and development in treatment and prevention of diarrhoeal diseases in India. It might also help with finding the origin and occurrence of inflammatory bowel disease (IBD).
Dr. Vishwas Mishra, part of the team led by Prof. Sandhya S Visweswariah at the department of Molecular Reproduction Development and Genetics said that "We have now probably deciphered the underlying reason and biological pathways for intestinal inflammation associated with the mutation." Diarrhoea-related anomalies like intestinal inflammation and Inflammatory bowel disease(IBD) are very complex diseases and are not completely understood yet. There are various studies going on across the world to understand the biological reasons underlying the disease.
"A preclinical model for ST-mediated chronic diarrhoea was not available till date. There were mouse models for acute diarrhoea but this mouse is the first ever model for chronic diarrhoea," he added.
Escherichia coli (E. coli) secretes a heat stable toxin (ST) which is the causative agent of Enteroxigenic Escherichia coli (ETEC) mediated diarrhoea, which is common in children less than five years of age in developing and underdeveloped countries.

He said that since children in India undergo repeated episodes of ETEC infection which leads to chronic diarrhoea, this model will provide a tool to understand the anomalies caused due to chronic diarrhoea on overall health and functioning of the gut.
The mouse model will also serve as a tool to decipher the biological pathways and proteins involved in the Guanylyl Cyclase-C (GC-C) signaling which will provide with tools to discover and modulate the pathway. One can generate small molecule inhibitors to the molecules involved in the pathway, which can be later used as drugs for ST-mediated diarrhoea, he added.
The research at IISc focussed on developing a novel mouse model harbouring a rare human mutation seen in a Norwegian family with familial diarrhoea. This was an extended Norwegian family in which patients had diarrhoea since infancy. The researchers wanted to understand if this mutation was responsible for several other anomalies related to diarrhoea. They published the first report describing the mouse, wherein, the mice displayed diarrhoea and other anomalies which were similar to what is observed in human patients.
The said mutation activates a protein receptor called GCC. Which is the receptor for a toxin secreted by E. coli that causes diarrhoea. Researchers knew that activating this receptor would result in diarrhoea. What they wanted to understand was why the patients displayed several other anomalies apart from diarrhoea such as IBD, impaired gastric motility, inflammation in intestine and others.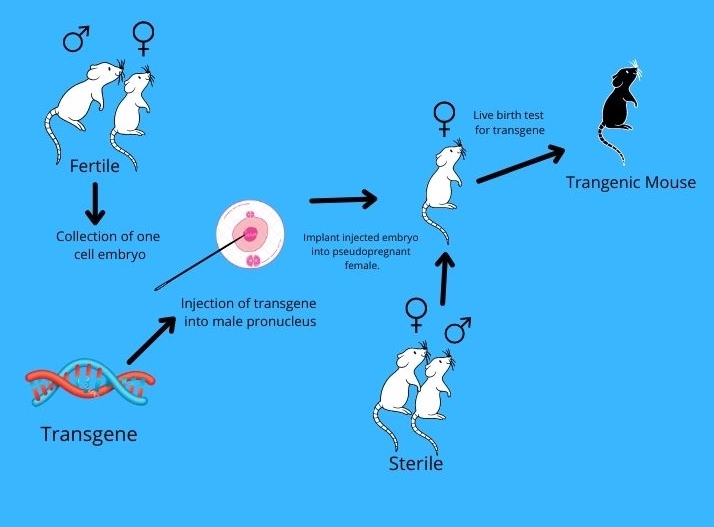 Issues with Inflammatory Bowel Disease
A 2019 report from the Lancet Gastroenterology & Hepatology finds that IBD is rapidly increasing in India. Eleven lakh people had ulcerative colitis while 3,00,000 people had Crohn's disease according to a 2017 study. Crohn' s disease is difficult to diagnose as it has symptoms similar to gastrointestinal tuberculosis.
Dr Arpit Gupta said that, "IBD-led chronic diarrhoea is difficult to diagnose and many patients either don't get diagnosed or get misdiagnosed."
Dr Sanchit, Gastroenterologist, Hepatologist and Therapeutic Endoscopist at Batra Hospital said, "The novel mouse model could help predict the occurrence of the disease in close relatives of patients suffering from IBD as genomic locus related to it are well known and it can predict kindred developing IBD. It can also help give insight into the origin of the disease."
Issues with Diarrhoea
Data from the government shows that in Karnataka 1,80,616 children 0-5 years of age suffered from diarrhoea in 2019-20. Out of 6,85,570 live births reported in 2019-20, only 3,01,894 received the first dose of Rotavirus Vaccine. The number fell to 2,02,036 for the second dose and 1,37,579 for the third dose. Rotavirus vaccine was launched in the Universal Immunization Program (UIP) in March 2016.
Dr. Arpit said, acutediarrhoea does not last for more than seven days while chronic diarrhoea lasts for four weeks and above. Acute diarrhoea is mostly infectious, spread by either bacteria or virus while chronic diarrhoea occurs mainly due to problems related to the gastrointestinal tract like ulcerative colitis, Crohn' s disease and celiac disease. Acute diarrhoea can lead to malnutrition. Severe diarrhea requires hospital treatment.
Diarrhoea is responsible for about 10 percent of under-five deaths in India equating to 1,20,000 deaths annually. Rotavirus alone leads to almost 40 percent of moderate to severe diarrhoea in under-five children and causes 78,000 deaths annually in India says a 2019 report by the Ministry of Health and Family Welfare, Government of India.
Diarrhoea can also lead to long-term nutritional deficiency complications like stunting, wasting, malnutrition and loss of cognitive development potential. Government report finds that despite several proven solutions for diarrhoea no single solution is sufficient for the prevention and treatment of diarrhoea.
Given the prevalence of diarrhoea in our community among children, Nairita Das, a specialist in health policysaid, "This study will help in understanding the cause of diarrhoea and also provide preventive measures accordingly." It will also help in researching other health problems related to diarrhoea, she added.
Though Dr Sanchit Singh agreed that the mouse model provides scope in research for new therapeutic targets which could target gut inflammation but, "How this research would pave way for human application is open to debate," he said.
Dr. Vishwas believed the research would be beneficial to mankind. "Understanding precedes intervention. Therefore, this will open doors to test various therapeutic and preventive medications against the disease," he said.