Karnataka State Football Association (KSFA) is the first association in India to organize an open league women's Football tournament, but the lack of sponsors and COVID vaccination keeps some promising players at bay.
Bengaluru: Karnataka State Football Association's (KSFA) announcement to organize the third season (2021-22 season) of the Karnataka Women's League (KWL) Super Division in December and January has revived hopes for women football players.
Women players that participate in the KWL also get a chance to be a part of their state teams that play the Senior Women's National Football Championship and other national-level tournaments.
Gautami, a player from Tamil Nadu who plays for the Bangalore Soccer Galaxy Club, shared her experience. "The tournament [KWL] gives us a professional experience, which is better than what we get in our own states. We get a chance to play in the national league as well."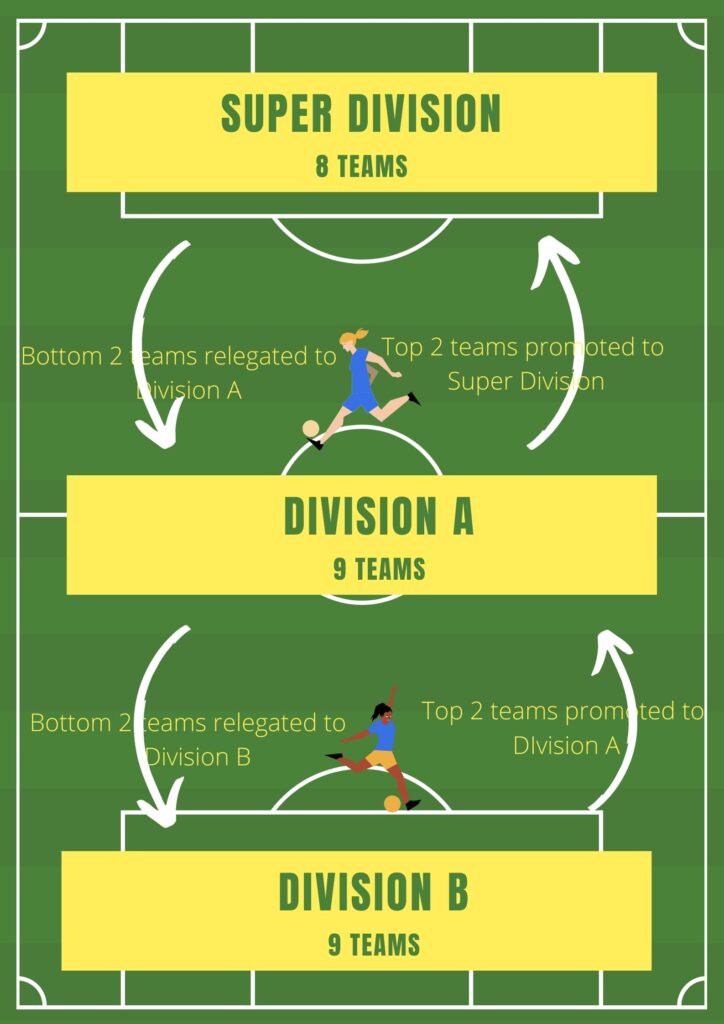 Amoolya, a senior player at Bengaluru United Football Club (BUFC) (champions of the inaugural season) and a former India player also share similar views. "Players from all over India come to KWL. It keeps us amidst the game and doesn't create a gap of three-four months between tournaments as we keep practicing." She also said, "This should have been done much earlier, but this is a very good initiative by KSFA."
Lipika Debnath, a fitness trainer and Director at Bangalore Soccer Galaxy Club said, "Four players from our club got selected for Santosh Trophy." Santosh Trophy is a major inter-state tournament in India.
Gautam Debnath, Owner, and Director at Bangalore Soccer Galaxy Club believe this is a good initiative by the KFSA. "Girls from different states are showing their interest. We have girls from Tamil Nadu, Kolkata, Chhattisgarh, Maharashtra, and some other states as well. And they get paid well in the Karnataka Women's League (KWL)," he said.
While Karnataka has promoted women's football to a professional level, other states are still developing. Very few states such as Kerala, Tamil Nadu, Maharashtra, West Bengal, and a few others have a women's league. Such leagues comprise six to eight teams.
Chitra Gangadharan, Women's Head Coach at BUFC, and former captain of India said, "We hardly had any tournament for women in India. This league is exposure for girls of an entire country as the clubs hire players from other states as well. The KSFA has treated all the teams equally, irrespective of gender."
Red cards
Though KWL is growing, it has its own challenges.
Gautam laments the lack of sponsors for his club, "We don't get any sponsors for our club, whether it is for men's team or the women's team. This can be attributed to the lack of popularity of football in India. As a result, all the expenses are required to be incurred by owners of the club."
The tournament currently gets telecasted on a YouTube Channel – The Bridge. "It would have been great if it was telecasted on a mainstream TV channel such as Star Sports. Clubs would easily get sponsorships and players would enjoy recognition," added Gautam.
M. Satyanarayana, secretary at KSFA said, "The tournament does not benefit us financially. Even the men's team [tournament] does not benefit us financially. There is hardly any ticket collection. Women's football is free [for the audience]. It is only the people who are passionate who are running the tournament. There is no money coming as such.
"Also, channels like Star Sports are very expensive. In football, you get high-quality live matches like the English Premier League. Who will watch women's football or state-level football? It is a huge challenge and we have to keep trying. Financially, we have not yet reached that stage."
Lipika Debonath feels another hurdle in the league is that the KSFA disallows girls below 18 years of age as they cannot be vaccinated for COVID-19. "There are several players, below 18, that are better than the senior players. A 15-year-old recently won the hearts of everyone. The association should allow girls below 18 as well to participate."
However, Gangadharan said, "It is a health issue. And we should leave the decision to the association."
KSFA is also keen to include promising players under 18 in the league. Satyanarayana said, "By the time tournament starts next month, if things get better, we will relax the vaccination protocols."
The fees of the players depend on the club they play for.
Amoolya said, "You get paid based on the club that you play for. However, players should remain loyal to the team that nurtures them. But they change clubs for an increment of a few thousand rupees."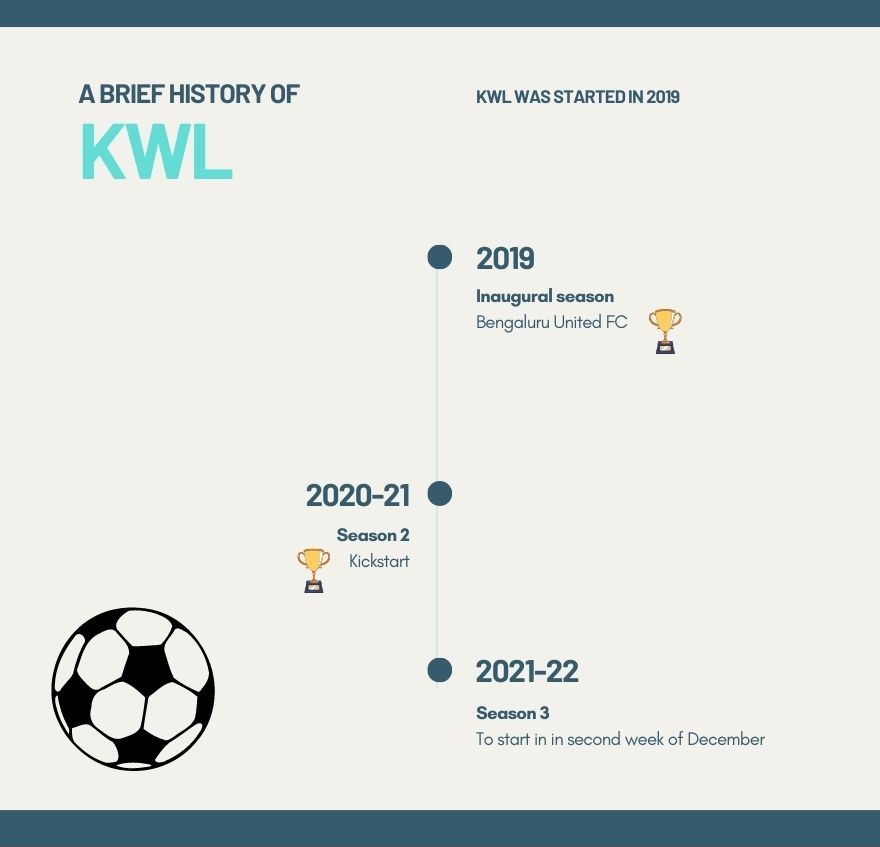 KWL, which started in 2019, is the first football league to introduce promotion and relegation in women's football in India. The league is divided into three divisions – the Super division which is the tier I division comprised of 10 teams. It is followed by Division A and Division B which consists of eight or nine teams each.
SM Balu, former FIFA- associated international referee said, "I believe in the development of the game. Karnataka did not participate in women's football earlier. Even when it participated, it was not successful initially. Now, I would say, this is one of the best leagues in the country. And Karnataka will become the best state in women's football in the country."