Karnataka Rashtra Samiti, a new party is all set to run in the upcoming BBMP elections with social media campaigning as their strategy.
Karnataka Rashtra Samiti (KRS), will campaign mainly online when they contest the Bruhat Bengaluru Mahanagara Palike (BBMP) elections that are likely to be conducted by December 31, 2022.
Mr. Ravi Krishna Reddy, President of KRS said, "We are not using the mainstream media for our campaign, instead we are using our own social media handles and we are live streaming the work done by our candidates. We circulate posters and our ideologies on our Facebook, Twitter and Instagram handles, this is why our popularity reach is quite lower than that of other parties."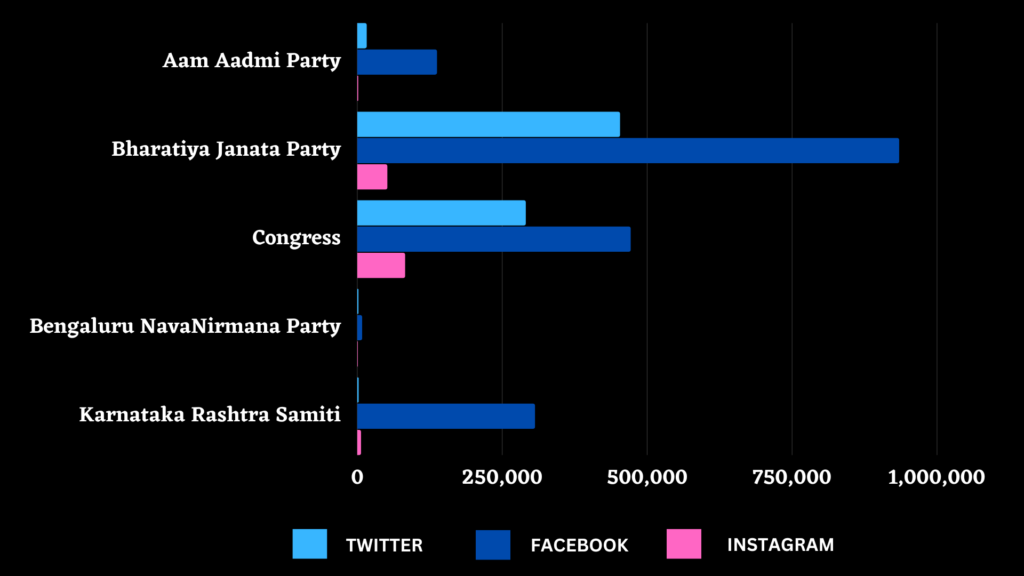 KRS has 3 lakh followers on Facebook, 6,434 on Instagram and 2,351 on Twitter. Reddy said, "You can connect with us by any medium and our public relation officials will respond. There is a WhatsApp number on which you can call and we will connect you with the associate person or the candidate."
KRS has used their own handles to make space in the race for these elections. Reddy said, "We have a citizen portal on our social media handles, where we are giving them space to make videos of the problems they are going through. They can tag us or our volunteers to seek help."
The civic body elections under BBMP are likely to be completed by December 31, 2022 as per the order of Karnataka High Court. Parties like Bharatiya Janata Party (BJP), Congress and Aam Aadmi Party (AAP) are already in the race. Karnataka Rashtra Samiti (KRS) is going to contest in the elections for the first time.
Reddy said, "We have gone through the election manifesto, our motive is to have transparency among the administration and a corruption- free BBMP." He also explained that many corruption cases have been reported in the administration of the BBMP. The party aims to get rid of the concept of bribery on a whole.
"We will reduce manual interaction and will prefer the usage of computerized methods to get the work and documentation easily, like getting certificates or accessing licenses of any kind," the KRS president added.
Manjunath N.B., treasurer of KRS said, "We get our funds from the public, we have a donation link on the website of our party. We are not going to engage in malpractices to gain votes like bribing them or wooing them into our fake promises."
The party was launched on August 10, 2019. KSR is open to people from "all walks of life". Mr Reddy said, "From engineers like L. Jeevan Girinagar at Basavanagudi to an auto rickshaw driver Hemanth Kumar at Kamakshipalya, we allow every good candidate to come forward as a party representative."
Assistant Commissioner, Election Department of BBMP, D.S. Umesh said, "There are 243 wards for the elections and we have received the confirmation of the candidates on 60 wards by KRS."
Pooja Sharma, Head of the Department, Political Science, KL International School said, "There will be a lot of struggles for a new party to compete with other parties, especially BJP, which is representing Karnataka. KRS needs to have a strong hold on their promotion especially by known media organizations; through that they need to showcase their work on a large scale." She added, "Social media is a good way to attract youth and they might get a major hold of this via these online platforms."