On the occasion of the upcoming World Food Day, here are some of the exciting data sets about food consumption and production across the globe.
Increase in production of rice and meat (chicken) by major countries in the world (1960-2020).
By: Anas Ali
India's state-wise production of pepper for 2021-22
By: Neha Soni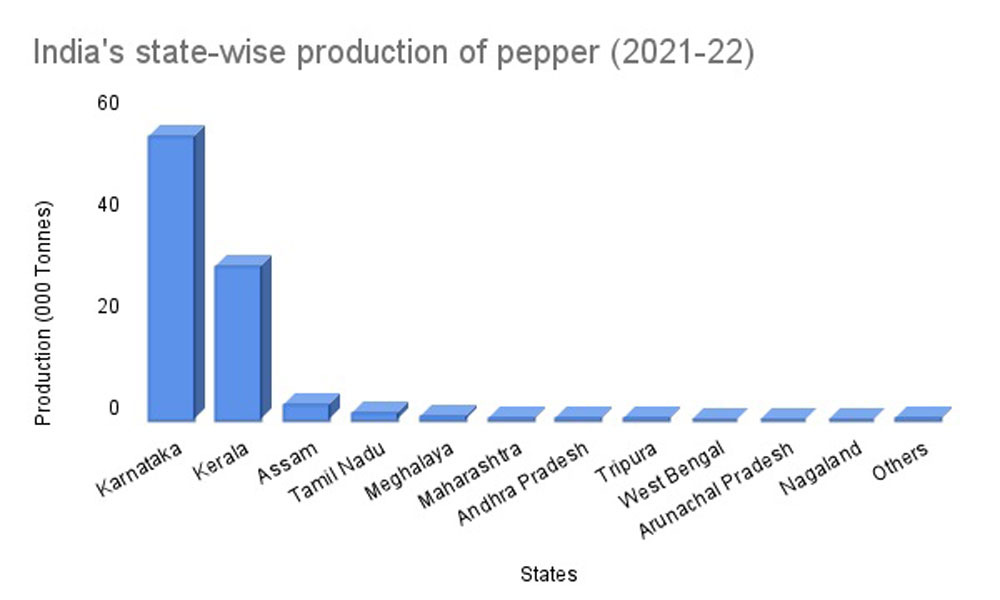 Basmati Rice Export for India
By: Sneha Kumar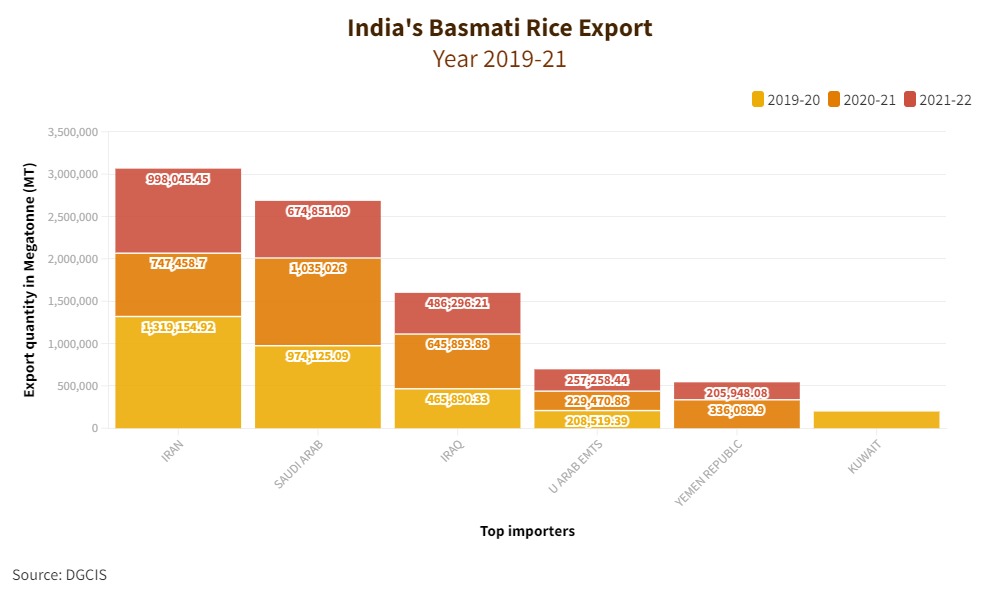 Leading egg-producing countries worldwide in 2020
By Somanjali Das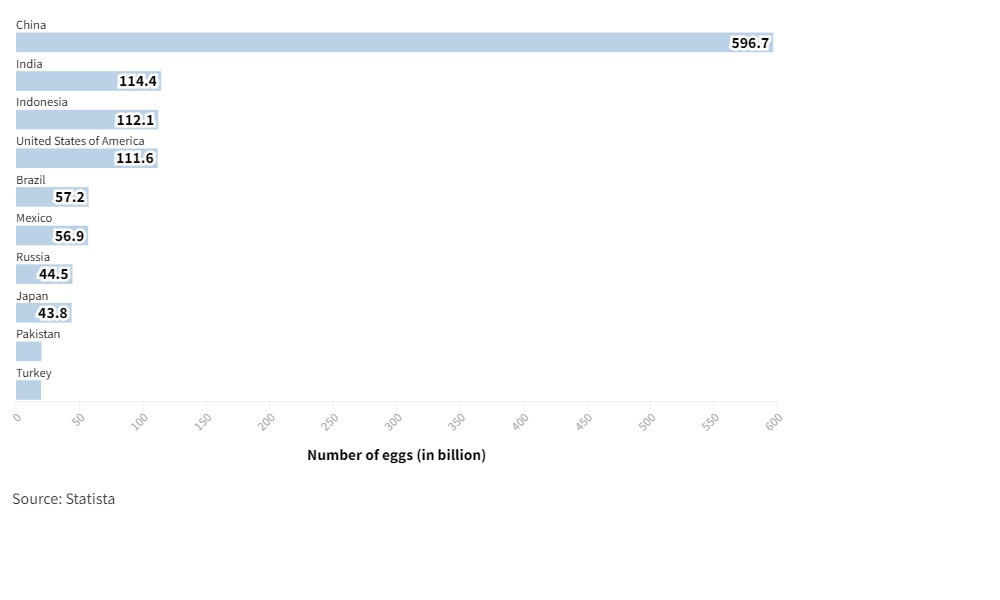 State wise production of pulses in India from 2019-2020
By Taniva Singha Roy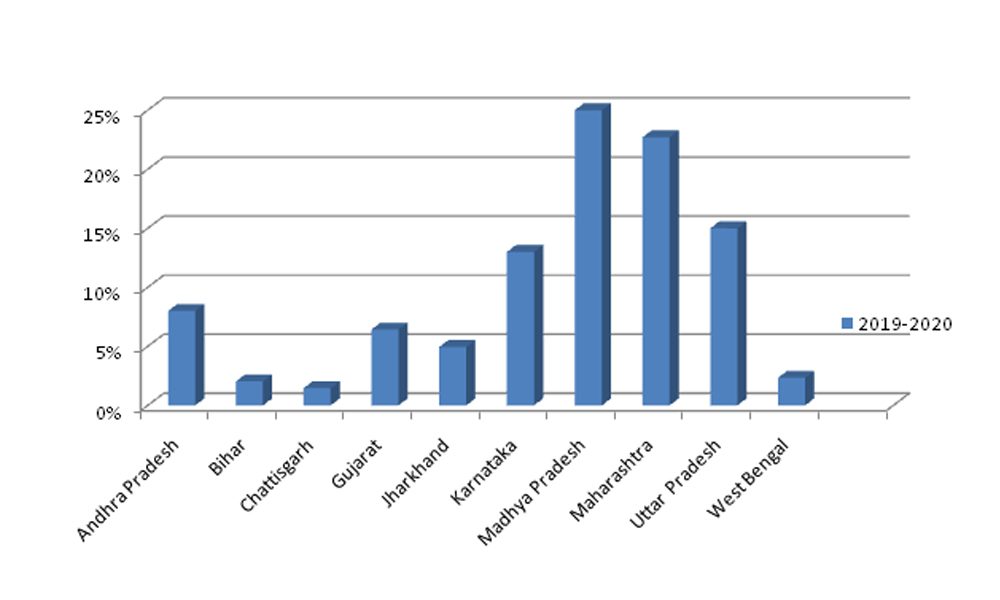 Graph showing the Global hunger index scores of India from 2000-2021
By: Mansi Arora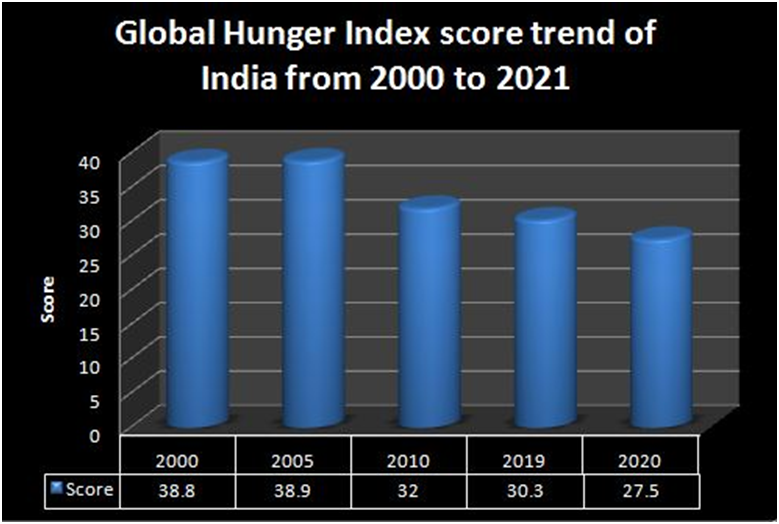 Vegetarian Population amongst the top 5 vegetarian states in India. 
  By: Anuja Parashar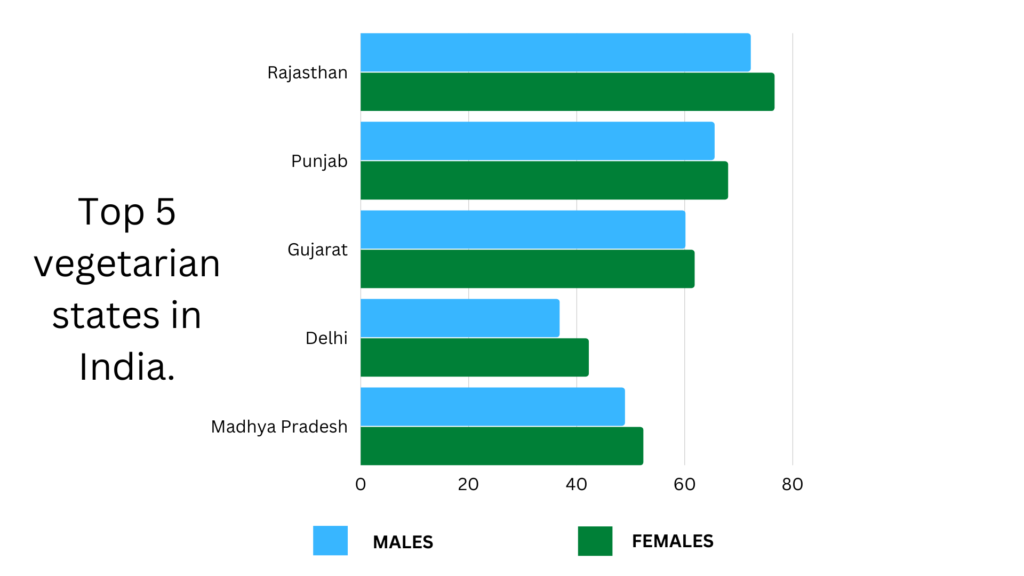 The given data shows the Production of Maize in three states namely Karnataka, Madhya Pradesh and Maharashtra in the cropping year 2020-2021. 
By: Shreshtha Dutta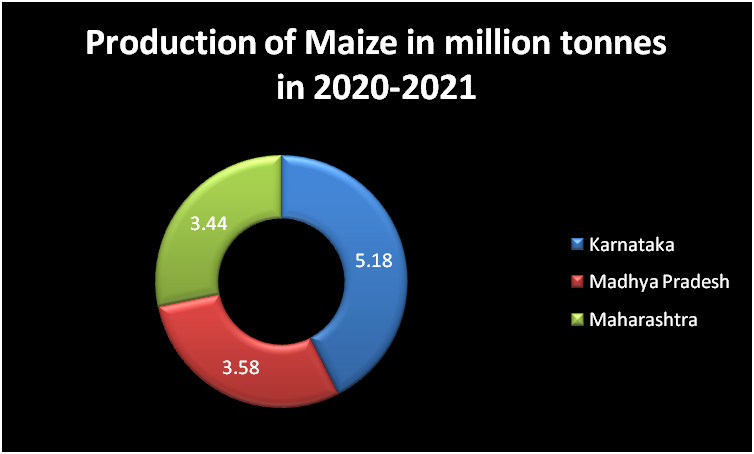 The central government provides one-time financial assistance to the State Food Commission (SFCs) for non-building assets like fax machines, telephones, tables, chairs, etc. This data represents the budget provision for one-time financial assistance for the SFCs.
By: Harshita Meenaktshi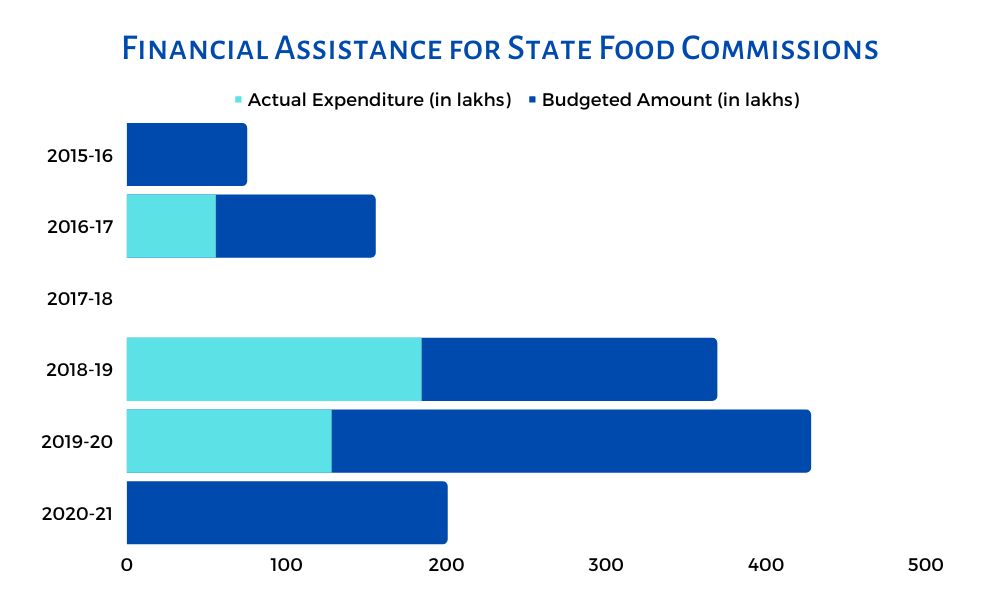 Pie chart showing top 5 countries importing walnut, Germany is the largest importer of walnut followed by Italy in second position in 2020.
By: Anchal Verma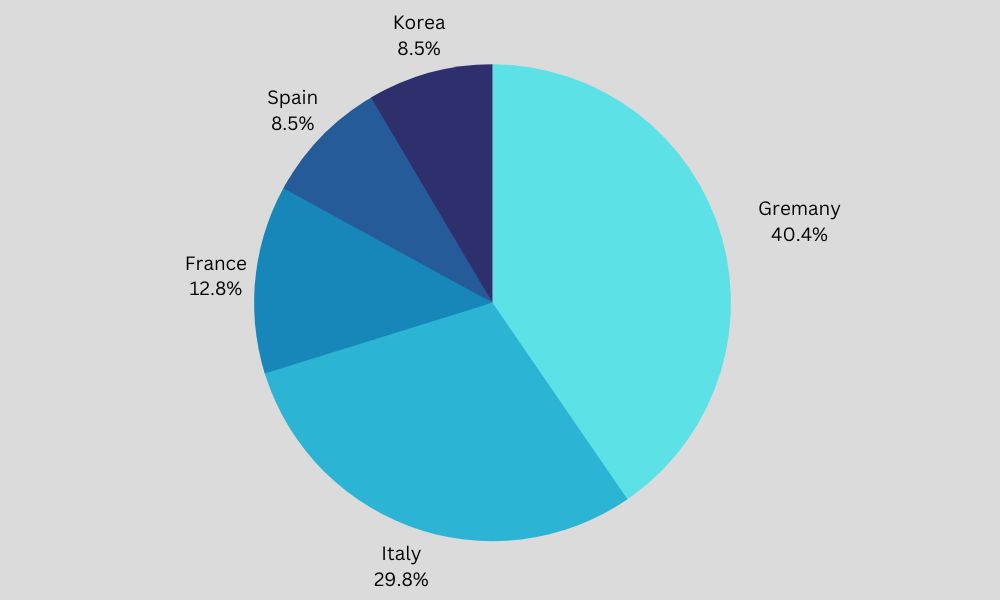 India hunger statistics for the year 2017 -2021, The hunger statistics of India shows that population below minimum level of dietary energy consumption has been increasing since 2017 but alongside the hunger percentage the population has also been increasing continuously.
By: Aakriti Srivastava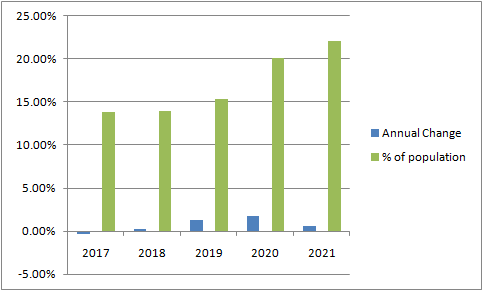 India's foodgrains and sugarcane production (million tonnes)
By: Dhananjay Gautam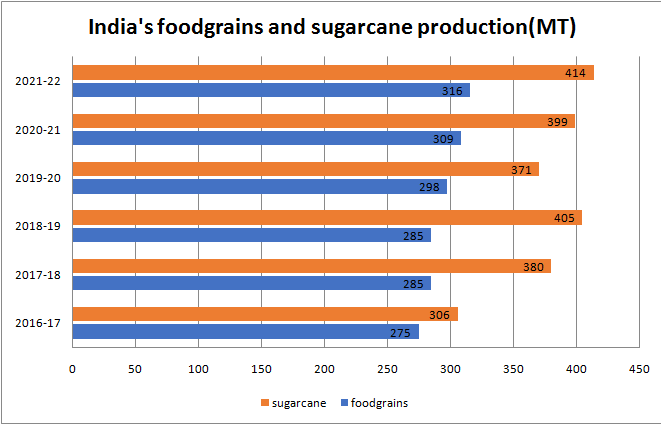 Top food chains in India in terms of Revenue 2019
By: Riya Roy Chowdhary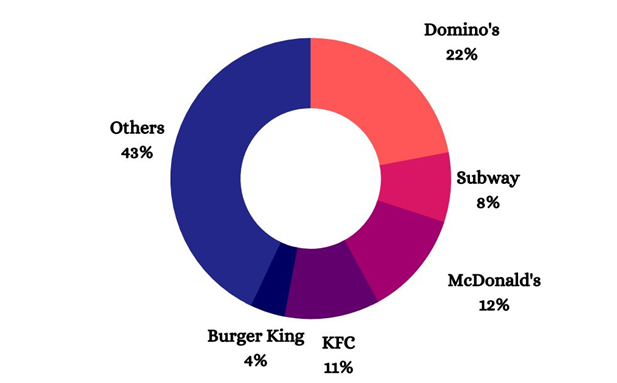 The graph depicts the expenditure made by the governments on giving food subsidies
By: Anupreksha Jain