Buying domain address and advertising on online marketplaces remains a challenge
The potters of Pottery Town have taken the first step to promote their businesses online. They have now started to advertise their shops on online marketplaces like Justdial, IndiaMART and Olx in order to get greater reach with customers.
"Customers are able to reach us when we advertise online on Google or other online marketplaces," said Saravanan, owner, Creative Clay. He started advertising on IndiaMART three years back. "I started advertising under the free listing service. There are also paid services but that only makes sense if you have an income of Rs.25,000 to 30,000," Saravanan said. Dinakaran, owner, M.A Pottery Shop, has also advertised his business on Olx for free.
But online exposure does not necessarily translate to sales. "Not all enquiries are fruitful. Out of 15 only two materialize," said Saravanan. Moreover, the platforms do not give any sales guarantee. "It is not worth spending money if there is no guarantee of sales," said Dinakaran.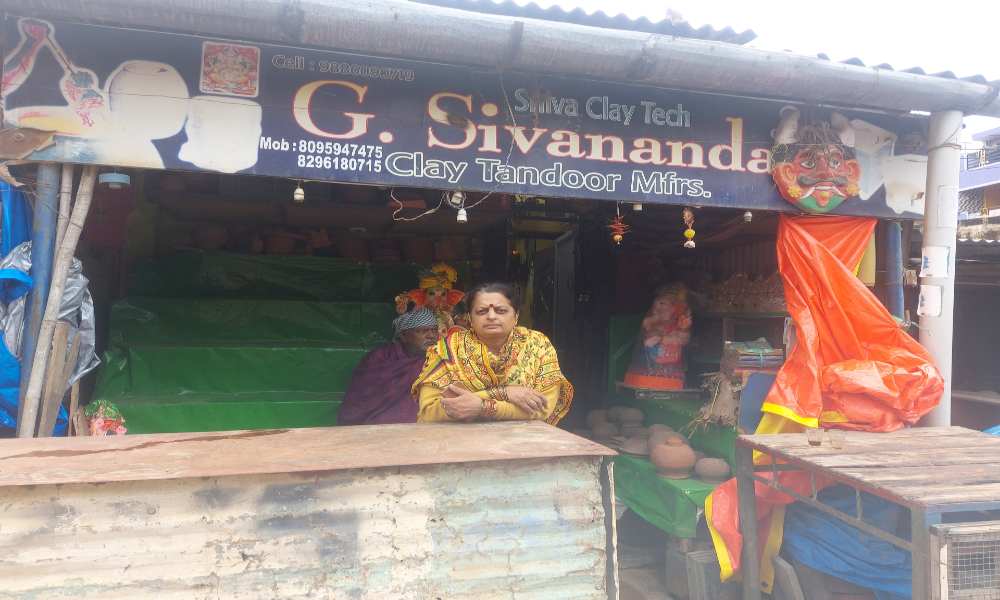 However, if these small businesses do not adapt online, they will lose out on potential customers, said Kapilan M, Marketing Consultant. "Is there a guarantee that if you open a shop, you will get sales? These small businesses need to take the extra step to set up websites; otherwise they lose out on the exposure. There is no other way that people will find these shops," he said.
"Many people do not know a place called Pottery Town exists in Bangalore," said Saravanan. Located in Benson Town, it once housed hundreds of pottery makers but now has come down to 40 families in three narrow streets.
Raji Krishna, owner of Zipakala, a home decor studio, said she prefers buying pottery directly from the shops rather than online. "I prefer to touch and feel the product. I like to see the products in real than reel so I can visualize it with home arrangement," she said. This is echoed by the potters who say they get few new customers from online advertising; most of their customers are regulars who prefer buying in person.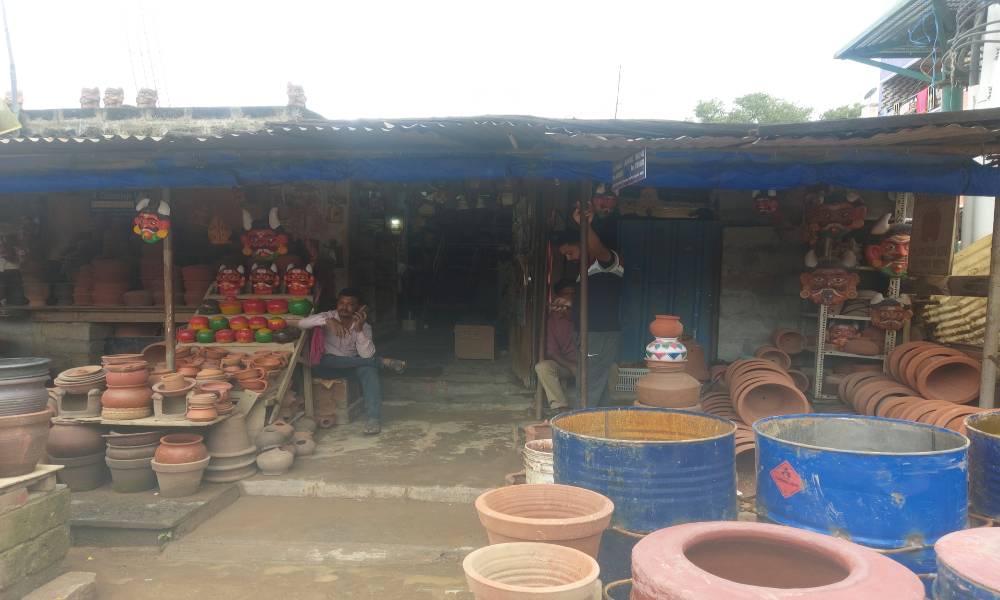 The potters have tried setting up their own websites, but buying the domain address is expensive for them. "If I maintain a website, it will become a monthly expense for me. Buying a domain costs Rs.1500-2000 per month. That adds up to Rs.30,000 a year," said Saravanan.
As of now, the potters have not set up websites and are thinking about it for the future. "I am waiting for an offer so the price reduces," said Dinakaran.
G.V Nagaraja, Chief Executive Officer of the Karnataka Khadi and Village Industries Board said that under the central government scheme of Prime Minister Employment Generation Programme (PMEGP), artisans like potters are eligible to avail loans. Their loan application gets sent to the bank after the district officer's recommendation. The main incentive for people to avail the loan under this scheme is that they get a 35 percent subsidy from the bank. They also provide them with training on how to use the internet.
"Under the PMEGP scheme, potters and other artisans are provided with compulsory skill training for 15 days. This training will be provided at Rural Self Employment Training Institutes," said Nagaraja.
There is no government provision to provide financial assistance to potters to start their own website or assistance in buying of domain addresses, he said. The potters have not raised any formal demands for the same.