Despite trains providing amenities like newspapers, food and other comforts, senior citizens face many challenges while travelling in Indian trains.
*Vaideh is lowly trudges along the platform—the train has already arrived, and she has made it just in time. The 72-year-old adjusts the folds in her sky-blue saree and clutches her prayer beads as she climbs onto the bogie labelled 'C2' with all the energy she has and makes her way towards her seat. Suddenly, she realises that she was supposed to get onto 'C9'. A kind man standing near her hollers at the crowd to let her pass. She drags herself through the compartments, praying that the train should not start—if it starts, she could lose her balance, and anything could happen.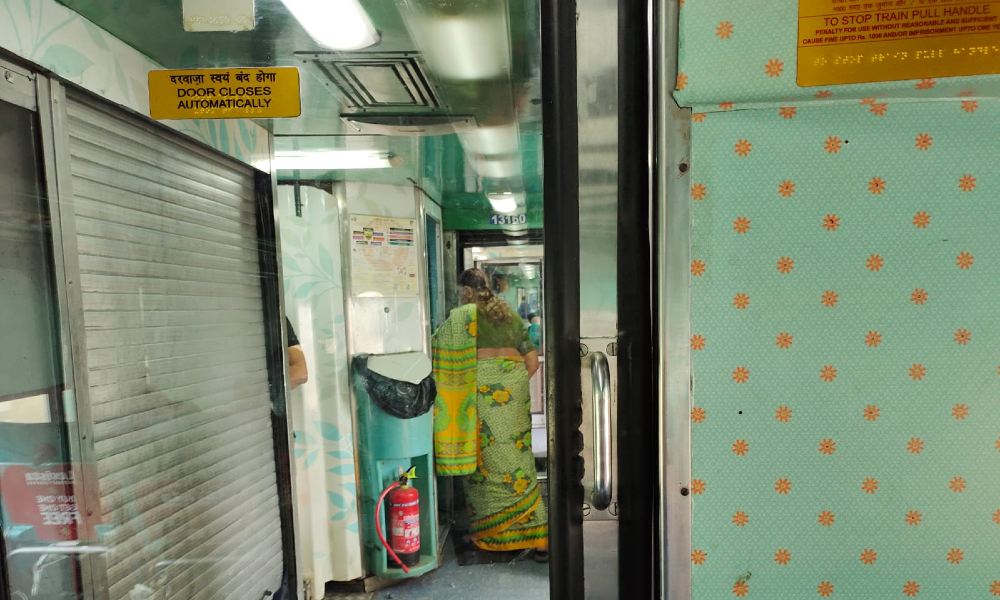 "Thankfully, I reached C9 just in time—but I felt like crying and just could not breathe as I walked through those compartments. The stress that I felt in those few minutes is something I just cannot explain," she said as her eyes started to tear up.
The couple near her echo her concerns—they have kept their luggage on the ground and smile uncomfortably. "I have kept my luggage on the ground itself near my leg. It is very uncomfortable, but it is too heavy for my wife and I to carry and put in the luggage area," 65-year-old *Ramamurthy said.
Kalam, a food server, said that train travel can be very challenging for elderly passengers. "Most of the elderly passengers find it very difficult to use the washroom because of the constant shaking. I help them however I can," he said.
Senior citizens also say that the quality of washrooms on the trains makes their travel more challenging. "The washrooms are not very senior citizen friendly. I get scared when it shakes. What if I fall? It is very slippery and there is no grip to hold onto. I always need my son to come along with me so that I'm able to walk properly," 81-year-old *Elizabeth said, sipping a cup of tea.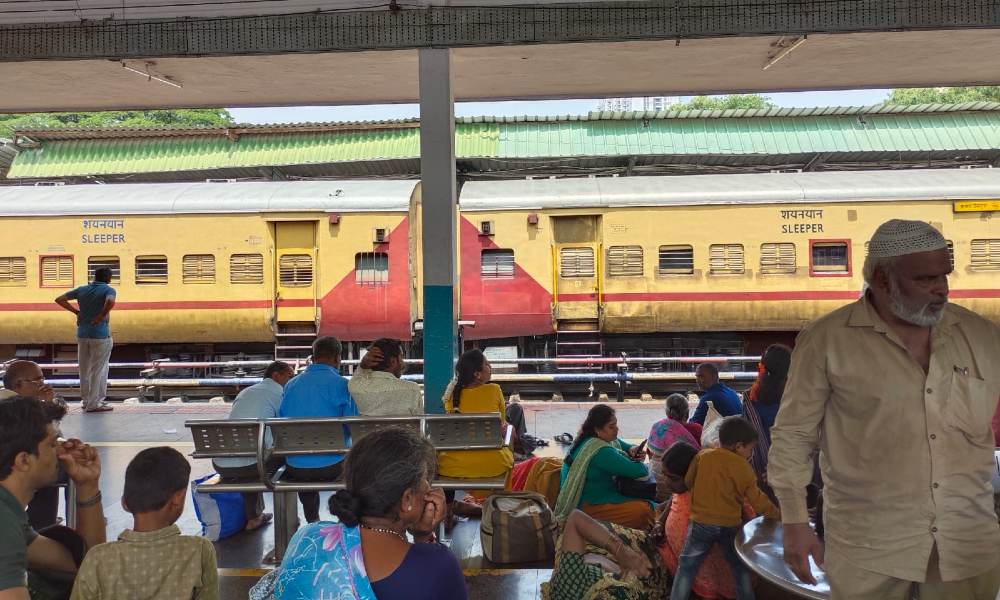 Children of senior citizens are often compelled to travel with their parents to ensure a safe and comfortable journey. "My mother can never travel alone. She always needs me to carry her luggage and take care of her," said *Sharanya, whose 68-year-old mother has a knee problem.
The elderly say that theyalways need to seek help when they travel alone,. "Climbing onto the train with those steep steps is itself so difficult. Sometimes they help, sometimes they do not. They pushed me when I was walking on the platform—they just do not care," Vaidehi said.
Geriatric experts, who care for the elderly, say that "the travel industry needs to be more accepting of older passengers." Jayalakshmi has been a geriatric nurse for almost 40 years and heads the geriatric ward at a reputed hospital in Bengaluru. She said that some sections of the elderly find it difficult to get a nurse as they grow older. "Old people from slightly more well-off families can get a nurse to take care of them but others find it too costly."
She added that public transport is not created with the interests of the elderly in mind. "Take a bus, for instance. Young people are supposed to give up their seats for old people. But they do not. The bus gets crowded, the driver drives rashly, and the old person can only hope to survive," she said.
"Similarly, trains need to learn how to take care of old people. Perhaps, a caretaker for every two compartments—someone to just take care of their needs," she said.
Jayalakshmi said that trains have a management problem. "I was once travelling in a train and asked the Travelling Ticket Examiner (TT) why the toilets are so dirty and slippery—I told him that old people suffer through this—they need a caretaker. He said it is not his problem and I should talk to the management," she said.
Railway officials say that they do not know about these issues. "We have a complaint system in place but have not received any complaints so far. But I think passengers need to be more courteous towards the elderly," Aneesh Hegde, Chief Public Relations Officer, South Western Railways (SWR) said.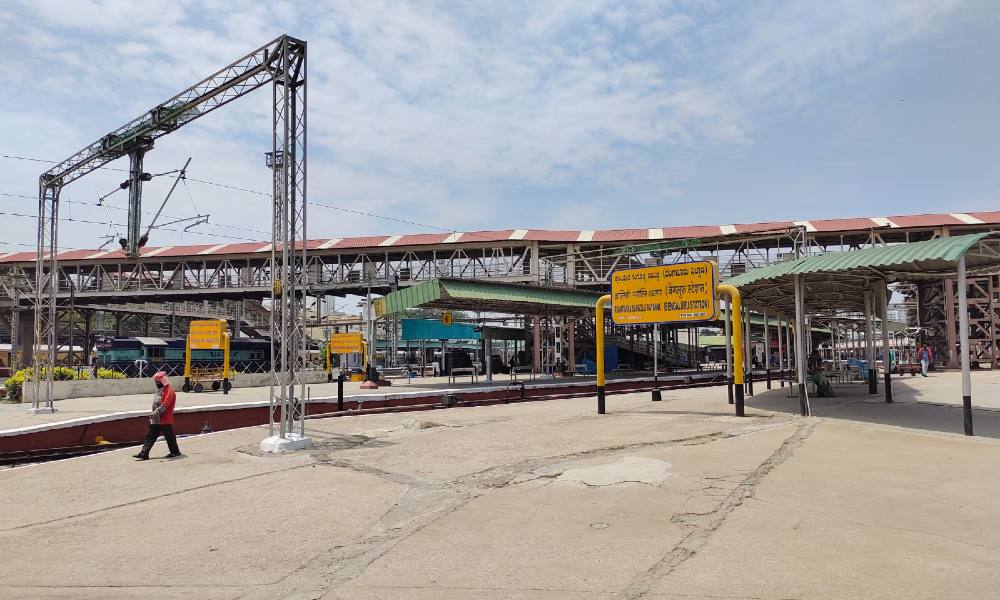 Passengers feel that facilities can be improved. "Maybe things have improved, but everything is going at a slow pace. People should group up and do something about this issue to ensure safer and more comfortable travel for the elderly," George, another passenger said.