As playschools remain shut, neighbours provide pre-school services to children of working parents.
Bangalore: New playschools have opened up in colonies, by their own residents. They provide hyper local services to limited residents to ensure hygiene and safety of the toddlers. While established playschools struggle to stay afloat in the pandemic, these new ventures are filling the gap.
The pandemic hit this already thin industry quite hard. Playschools remained shut and mass layoffs had to be made. "Several students have left, now all we can do is hold virtual classes at half the price we used to charge earlier. We had 30 teachers before the pandemic, now we just have two. Hardly 10-15 students joined." said Ms. Usha Iyer from Eurokids, Rajajinagar.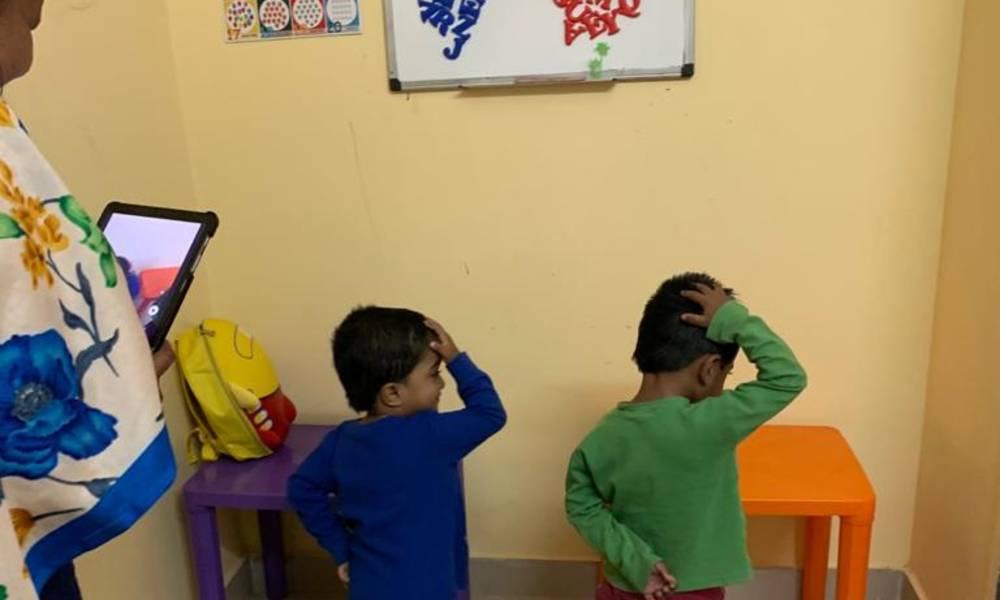 "These small resident playschools schools charge us Rs. 1000 per hour, whereas the established ones are expensive and charge more than Rs.1500 per hour," said Mr. Aayush Sinha, a father of a two-year-old.
There is no registration process required to open a playschool in Karnataka. When S. Divya tried to offer her services from her apartment, she ran into some trouble. "Before this I was running summer classes from my apartment. I asked my apartment's Residents Welfare Association (RWA) the permission to expand it to a playschool, they refused."
"So I started my playschool from December 31, 2020, in a rented two-bedroom house near my apartment. It began slowly, we only had three students and it is limited to our apartment. Now we have about nine students," she added. She is the owner of this yet to be named playschool near Shivnag apartment in Bangalore, of which she too is a resident.
"My daughter recently joined a playschool near our house, they (the playschool) began their school during the pandemic and only children from our neighbourhood go to this school, making it the safest option right now. Divya did ask for the permission of the association of which I am a part of. We couldn't afford to take the risk that is involved in these times," said Aayush Sinha also a member of the RWA of Shivnag apartments in Bangalore.
CreativeKidz, Rainbow creations and Zoolkids have collaborated to begin community schooling services to children below six years of age. "We went to the RWA of different apartments and presented our services. If they liked our proposal we would take at least eight children from that apartment complex and provide classes to them. We went around multiple apartments doing this," said Ms. Asha Singh, Founder-Director CreativeKidz.
ECA (Early childhood association) and APER (association for primary education and research) a Non-Profit Association, laid out the guidelines that should be followed by pre-schools post-pandemic, as children resume classes.