World Water Day will come and go but the water crisis in Bengaluru is here to stay.
Bengaluru: Data from the National Water Quality Monitoring Programme (Dec. 2021) found that the water quality in lakes and tanks in Bengaluru is bad. Experts say that the government's main focus is on fresh-water resources while the local water resources are being neglected.
"Many lakes are still undeveloped," Vijay Kumar, Chief Engineer Officer at Lake Department, Bruhat Bengaluru Mahanagara Palike (BBMP) said. Their department is incharge of 203 lakes out of which 19 are not used. Among the remaining 185 lakes, 85 are developed and the remaining 99 are undeveloped, he added.
The Water Quality Index (WQI) for 105 samples under the classification of water quality of lakes and tanks in Bengaluru Urban and Bengaluru Rural was deemed unsatisfactory in Dec., 2021. The study was conducted under the National Water Quality Monitoring Programme (NWQMP) through Monitoring of Indian National Aquatic Resource System (MINARS).
Further, they were also found to be unfit for drinking purposes and hence were placed either under class "D" or "E". The classification of water is done on a scale ranging from A to E—only class A and C can be used for drinking purposes.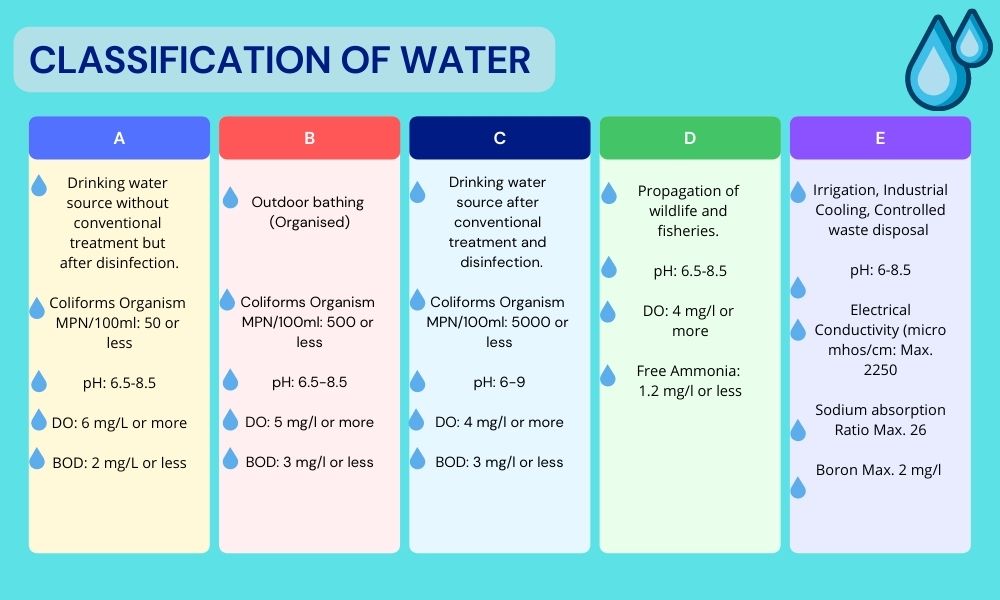 Nithya, Assistant Executive Engineer (AEE) at Lake Department, BBMP said that once a polluted lake has undergone rejuvenation process it is considered developed. The NWQMP report had found that the water quality index even in some developed lakes was unsatisfactory.
She said that even though the developed lakes are surrounded by storm water drains to collect sewage water, some of it enters the lakes. In monsoons, due to heavy rainfall some amount of sewage enters these lakes due to overflowing or blockage of drains. The management takes regulatory precautions to limit the contamination, "we majorly use Bokashi (Japanese for fermented organic matter) balls," she added.
Bokashi balls can be a mixture of husk, sawdust, soil, cow dung, lake sludge, jaggery and a bunch of microorganisms. The microorganisms eat up sludge accumulated in the water body and help make it clean.
Burning lakes with periodic stench are common in Bangalore. Luke Dhanraj, Vice President, Bangalore Apartments' Federation (BAF), resident of Bellandur said that the lakes are so polluted that they catch fire at times. He attributed this to the lack of sewage treatment plants (STP) in the city. The rejuvenation process at Bellandur lake has not seen enough progress. "The lake was supposed to be developed before the onset of Covid-19," he added.
Lake's revival should not be only for aesthetic purposes, Dr. Chandan Banerjee, Water Solutions Lab, Divecha Centre for Climate Change said that lakes can also help store rainwater and recharge the groundwater.
Bangalore is facing a water scarcity issue, "I'm doubtful if the government is able to provide drinking water to all. People from weaker sections of the society might depend on these polluted water bodies for their daily needs," said Luke.
Bishwadeep Ghose, Director at Water For People said that groundwater-based estimation with mapping of aquifers and watersheds must also be made an integral part of city planning. Approvals for new construction should be informed by groundwater availability.
Local water resources like lakes are poorly managed, Dr. H. Lokeshwari, Ex senior environment officer at Karnataka State Pollution Control Board (KSPCB) said, "BBMP should aim to maintain at least C class for lakes in the city." C class means that water can be made potable through conventional treatment practices and disinfection. In rural areas, lakes are not that contaminated and can be used for drinking purposes also. This reduces the stress on freshwater resources. One of the major roles of lakes in Bengaluru is to recharge the groundwater system.
The groundwater is a common pool resource and can be used for drinking purposes also, Ghose said, "Lakes help provide water to areas unserved by the Cauvery river." They recharge the aquifers that feed the borewells which supply water to people.
Ayyappa Masagi, Founder of Water Literacy Foundation said that there is a need to decrease the pressure on groundwater. "Practices like rainwater harvesting, water conservation and recharge of existing water resources like borewells are necessary for the future generation," he said.
Ghose said "Augmentation measures are necessary but may not be enough to solve the water scarcity issue." Citing the examples of Cape Town and California, he said that there is a need for demand management measures as well. "Citizens must be brought on the side of solutions rather than problems," to implement action awareness and behavioural change are needed.
The city of Cape Town introduced strict restrictions to manage the water crisis. People were asked to limit their water consumption or face heavy fines. Campaigns with the slogan "If it's yellow, let it mellow" were launched to normalise flushing when only necessary.
The United Nations (UN) observes World Water Day every year on March 22, to highlight the importance of freshwater. It also advocates for sustainable management of freshwater resources. The Sustainable Development Goal (SDG) 6 also targets water scarcity by focusing on sustainable withdrawal and supply of freshwater and deploying integrated water resource management.
The theme for this year's World Water Day is, Groundwater: Making the Invisible Visible". The UN states that groundwater provides almost half of all drinking water worldwide, 40 percent of water for irrigation and around 33 percent for industry.
Surface water and groundwater are linked and changes in one affects the other. Dr. Banerjee said, "If groundwater is over-exploited lakes will dry up and if lakes are contaminated it must be contaminating groundwater."
A 2020 report called, Dynamic Ground Water Resources of Karnataka found that all the taluks in both, Bengaluru Urban and Bengaluru Rural had over exploited their ground water resources. Luke said, "At some places in Bangalore you won't find water even after digging 1800 ft. Deep." He added that the water is hard and full of unwanted metals and salts.
World Water Day also coincides with the 11-year anniversary of Sir M Visvesvaraya Rain-Water Harvesting Theme Park in Jayanagar. The park was started by Bangalore Water Supply and Sewerage Board (BWSSB) in March 2011. The BWSSB along with Karnataka State Council for Science and Technology (KSCST), BAF and Indian Plumbing Association (a non-governmental organisation) are organising an awareness programme there today. The BAF would be showcasing a presentation on comprehensive management of water in complexes including rain water harvesting.
Using water harvesting Ayyappa was able to recharge the groundwater system and rejuvenate a lake and a borewell in Bethanagere village, Bengaluru North. He said, "The government was not able to provide the villagers potable water so I took things in my own hands."