November rains witnessed by Karnataka this year have fallen hard on the harvest of coffee beans.
Karnataka's coffee growers and plantation owners are worried as their crops wash away due to prolonged rains in November. The rains have resulted in loss of one third of Arabica type of coffee, according to Coffee Board of India. This will also lead to an increase in prices of coffee next year, say coffee dealers.
"About 30 to 35 percent of our crop was destroyed due to the rain this month," said Surya Amin, a coffee grower at Vinayaka Plantation spread over 60 acres of land in Chikmagalur district and owner of dealing company Chikmagalur Plantation Coffee which deals with different types of coffee such as Arabica, Chandragiri, Robusta and Cauvery.
He said that for the harvest of coffee, the rains should be completely gone by November 15. This year, the rains prolonged due to which half their harvested beans have fallen and have been washed away with the rains.
Karnataka is the biggest producer of coffee in India as it contributed 70 percent of the total coffee production in India during 2019-20 with 379,697 million tons of coffee production.
However, unfavorable rainfall and temperature can promote the conditions that damage and discolor coffee beans. Too much rainfall can dislodge flowers and fruits, or if heavy rain occurs during harvest, increased moisture favors conditions for growth of disease and excessive fermentation – all of which may increase coffee bean defects, said an agriculturist.
Karnataka in November 2021 experienced incessant rainfall as the depression over Bay of Bengal crossed Tamil Nadu and some parts of Karnataka. The Indian Meteorological Department (IMD) declared an orange alert in Bengaluru Urban, Bengaluru Rural, Chikkaballapura, Chitradurga, Kolar and Tumkur districts, while a yellow alert was issued for Ballari, Chamarajanagara, Chikkamagaluru, Davanagere, Hassan, Kodagu, Mandya, Mysuru, Ramanagara and Shimoga districts.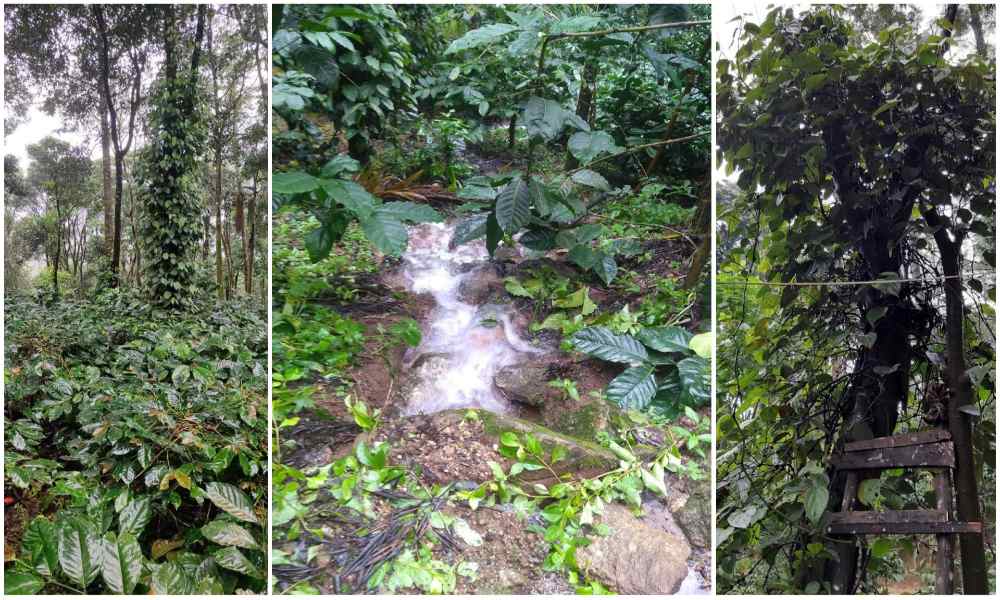 Amin added, "This year our trade will not be affected but next year we will have to import from outside and will be forced to settle on higher prices which will lead to a 20 percent increase in our prices to the customers."
Coffee growers of Kodagu district faced the same issue. Jacob, owner of five acres of Karadunga coffee plantation, said that he lost about 15 percent of his crops due to persistent rains.
Kabir of Spice and Spice Pvt. Ltd., a coffee dealer who procures raw coffee from the growers of Chikmagalur, Hassan and Kodagu, processes and then supplies it to the market, said, "Generally the rainfall stops in August but it has prolonged till November which has affected the quality of our Arabica type of coffee, which takes longer to harvest than other types of coffee. About 30 percent of our Arabica trade has gone down in past two months."
He also said, "If the rains will be persistent as they are now, the quality of the beans will deteriorate. Also, this year the market has been good but this year's poor growth will affect the market next year leading to increase in price of the beans."
Shri N. Nandagopal, Deputy Director of Coffee Board of India, Karnataka said that the final figures of crop loss will emerge after the survey by the committee constituted by the District Administration comprising of members from Coffee Board, Revenue, Agriculture and Horticulture.
He further said, "The CEO & Secretary, Coffee Board have visited 10-15 villages in the three coffee growing districts of Karnataka and observed loss to the tune of one third of crop in Arabica. The outcome of the survey will be shared soon."