Devdasis in Gangavathi struggle not only with poverty, but also with securing their children's future.
Sheikh Saquib
Malama, a Devdasi in the Gangavathi taluk, narrates how she was asked to stop studying after 10th and ended up being a Devdasi without her will. She hopes for a better life for her child, unlike the other Devdasis.In the Koppal District, 6035 women are victims of the Devdasi system, and 1483 of them are in the Gangavathi taluk. However, only 1115 Devdasis are receiving allowances from the government.
According to the Karnataka State Women's Development Corporation Ltd, Government of Karnataka, 9 out of 10 Devdasis are illiterate and are living in abject poverty, with no regular source of income. The allowance that they receive from the government is not enough to meet their requirements.
Around 90.4 per-cent of the former Devdasis acknowledged having children. Under the Patriarchal social set, the amount of hardship and stigmatization these children face is well known. 1.40 per-cent of the Devadasis' daughters are in the same profession as their mothers because they too were dedicated.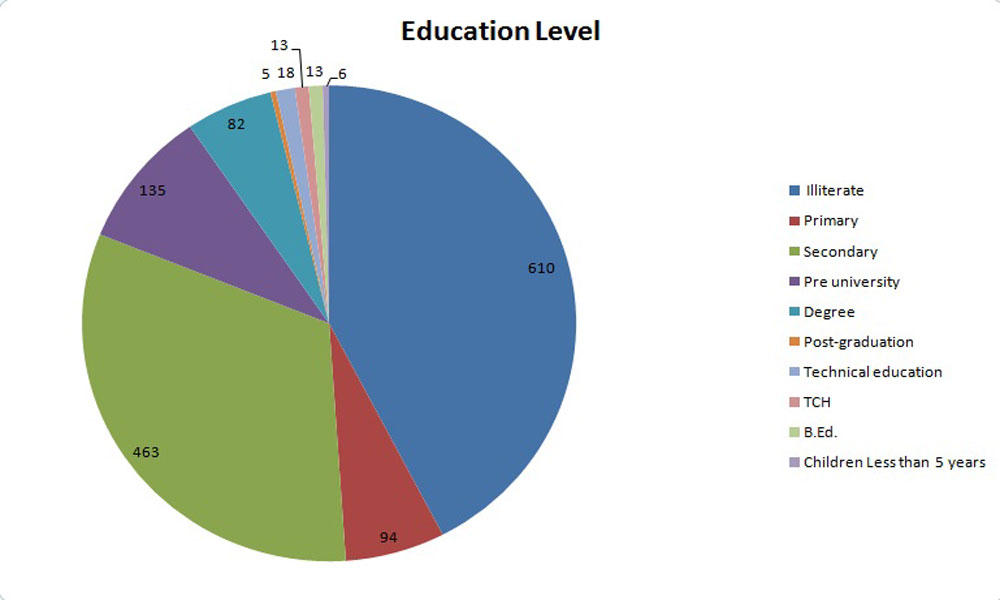 Many of them, precisely 36.20 per cent, are single, unmarried or deserted by their families and partners. Although the orthodoxy surrounding Devadasis has been decreased significantly, yet nobody is ready to marry the daughters of the former Devdasis.
Malama, 19 year-old, is keen on witnessing her daughter succeed in life, for which she has been trying hard to keep her away from the evil practices of the Devdasi system. Malama is afraid, because she thinks that it is very likely that a Devdasi's daughter ends up becoming one herself. However, the five-year-old daughter of Malama wants to become a teacher when she grows up..
Vimanna, a Devdasi, who is HIV positive, has a young boy to look after. She is concerned about her son's future after she is gone. She receives Rs. 1500 as government allowance, but it is not enough to sustain the both of them. So, she has taken up agricultural work. She does not want her son to suffer as well..
Rajasab Hiremani, co-ordinator for Devadasi Rehabilitation Programme in Gangavathi, said, "Temporary pension benefits need to be introduced for children of former Devdasis,who have lost their mothers, until they turn 20, to help them financially. There must be a provision for full tuition and hostel fee reimbursement for those pursuing higher or professional education. Some special reservation in government sector jobs should also be introduced for them."
Ravi Pawar, Devdasi Yumukti Kendra said, "The allowance falls short of Devadasis' monthly needs. The allowance of Rs. 1500 per month is not enough for them; they have to work additional jobs to bring up their children. The children have an uncertain future, and the government should come up with better security schemes for them."