Government school teachers feel the lack of teachers affects the quality of education.
United District Information System for Education (UDISE+) data shows student enrolment in state government has increased from 50,31,606 in 2020-2021 to 54,45,989 in 2021-2022. At the same time, the number of teachers in government schools has decreased from 2,08168 to 1,99,057.
Government-aided schools face a similar situation. Meenakshi Bellatti, a teacher at a government-aided school in Raja Rajeshwari Nagar said, "Although we have seen an increase in admission, five teachers retired in the last two years. But no new teachers have been hired for our school. It makes our job more difficult than it already is."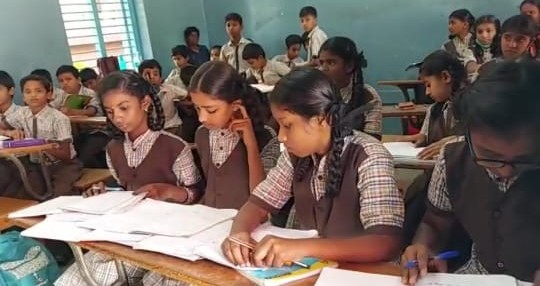 She continued, "After the pandemic, absentee students in schools have also increased. Currently, we have 398 students in total but only six permanent teachers and four visiting faculty."
UDISE+ report shows, the number of teachers in government-aided schools has slid from 45,573 to 42,772.
Wasim, the father of a student at Government Urdu Lower Primary School said, "Private school fees are very high and I think the quality of education there is not that good. There is a shortage of teachers in government schools, but the quality of education is way better than in private schools."
The headmistress of the school said, "Since there is no teacher for each subject, we are left with no option but to manage. Sometimes we take three to four different classes at the same time. The quality of education deteriorates because of this."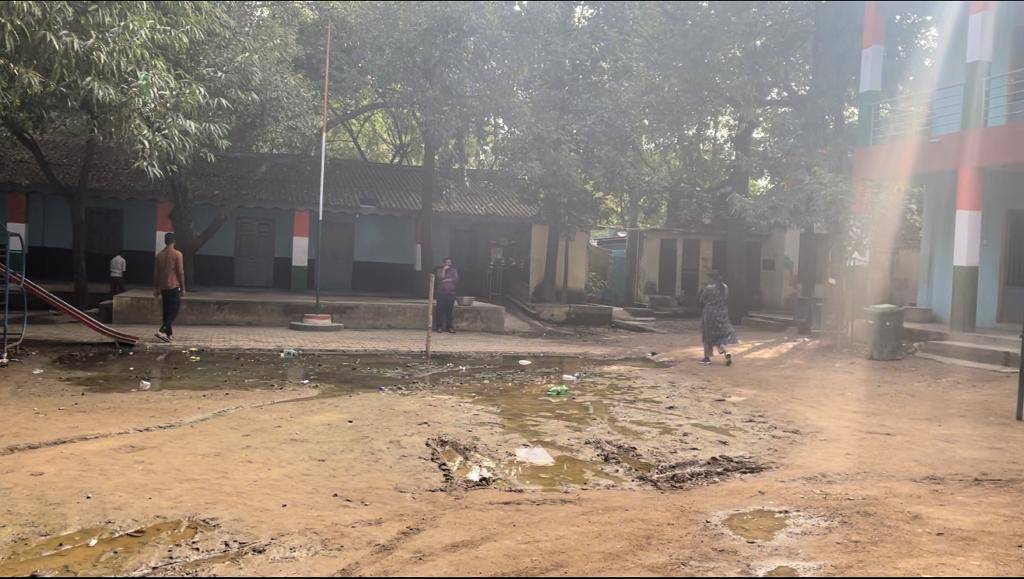 There is a larger problem of poor infrastructure in government schools. Many schools lack basic facilities like benches, playgrounds, and internet facilities. The report further said that only 37 percent of government schools have computers and only 10 percent have internet access. Shylaja, a Government Higher Primary School teacher said, "We do not have a computer lab in our school. Except for two classes, all the other classes have benches for students."
All India Democratic Student Organisation (AIDSO) president V. N. Rajashekhar said, "State government is not paying the guest teachers enough. This is causing them to leave their job. Because of COVID, the enrolment rates in government schools have increased."
School Education and Literacy Minister B C Nagesh, while addressing the shortage of teachers in state-run government schools in September said, "We have deployed 27,000 guest teachers. We have made sure that there are subject teachers. We are in the process of recruiting 15,000 graduate teachers (for Classes 6-8). If we fall short, we will conduct another teacher eligibility test."