Business running in loss amid the pandemic, say coconut thatch shop owners.
Thanjavur: Thatch shop owners in Thanjavur and Pudukottai district saw a dip in customer base due to the ongoing COVID-19 pandemic. Sakthivel from Sakthi coconut thatch shop said, "Before the pandemic, I would get around 40 customers every week but now with the restrictions on functions, the customers have reduced to 15 so our business is at a loss."
Chinnayan from Chinnayan coconut thatch shop said, "We used to sell one load of thatched coconut leaf, which contains 1,000 pieces, within a week. But now it takes a month to sell 1,000 pieces."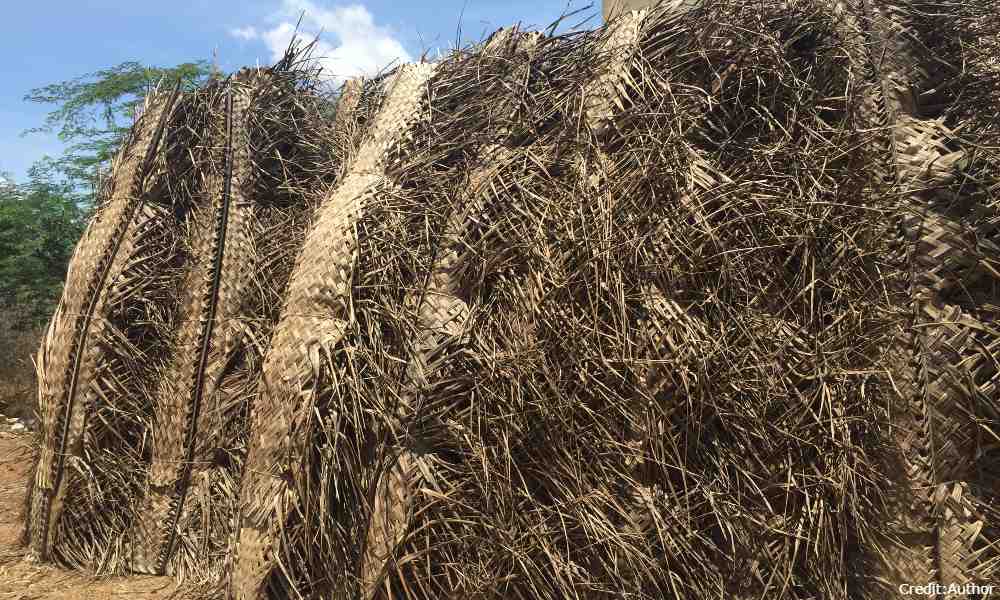 "Our business sale depends on village functions like temple festival, village festival, curry feast, house functions, building huts, funerals. The restriction on these festivals has reduced our income," he added.
Chellathurai, from P.S.S coconut thatch shop, said, "Most of the time we don't have work in the shop. All we do is sit idle and let the time pass because not many customers are visiting. Our business is at a loss and the lockdown will affect it further."
Venkatesh, a seller said, "Thatched coconut leaves are also used for the summer season. Most people buy for the cooling effect that thatched coconut roof brings."
Impact of Gaja cyclone and fuel hike:
Chellathurai from P.S.S coconut thatch shop said the customers are hesitant to buy because of the price increase. "After cyclone Gaja, there was a demand in coconut leaves so the price went from around Rs 600 or 700 to Rs 850 or 900 for 100 pieces," he added.
In November 2018, the cyclone Gaja hit Tamil Nadu. Nearly one crore coconut trees were damaged; including 50 lakh trees that were uprooted in Tamil Nadu's delta region during the cyclone. According to the State Agriculture department at least 70,000 coconut farmers had been mainly affected in four districts- Thanjavur, Pudukottai, Thiruvarur, and Nagapattinam.
Janaki Ram, retired economics professor and Head of Department, Master of Business Administration in MS Ramaiah Institute of Technology said, "Natural disaster, loss of demand, not getting the right market avenues, and then shifting the usage of coconut leaves are all the things that force the farmer not to produce more thatch coconut, and because of this the price increases."
Moreover, the rise in fuel prices also increased the price of thatched coconut leaves. Venkatesh, a seller from Kantharva kottai, Pudukottai district said, "Transportation cost has increased so it impacts the end product price up to Rs 50 per 100 pieces."
Finding alternatives:
Arunachalam, a customer building the hut using the wooden board, which is a cost-effective replacement for thatched coconut leaves, said, "I can't afford coconut leaves roof so I bought the cheaper material to build the hut."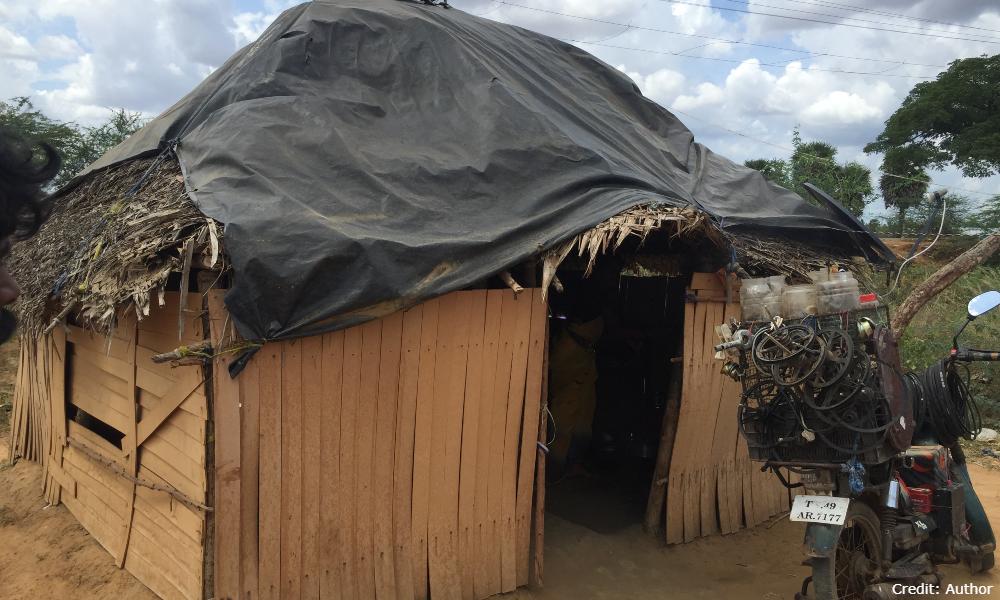 "Many poor people lost their livelihoods, for them, food comes first then clothes and after that the roof. So they prioritize their earnings according to that," said Janaki Ram.
However, he added that traditional people, who want coconut thatch roofs, find it difficult to locate these shops. "It is not available for people who live in the city and it is hard for them to find the thatch coconut roof."
Janaki Ram, an economist said, "Workers of this nature are impacted because of lockdown so the government should consider providing subsidies so they can pull on life until it becomes normalized."