Doctors across India fighting with Covid are also struggling with mental health challenges. The pandemic has left them overworked with no time to spare for their near and dear ones.
Vapi – Doctors are facing mental health challenges. While working constantly overtime to look after Covid patients. This has left them with no time for their personal needs and family. Doctors who are on COVID duty in the Covid wards are under pressure of catching the virus or infecting their family. So they prefer staying in isolation and maintaining a safe distance from their families.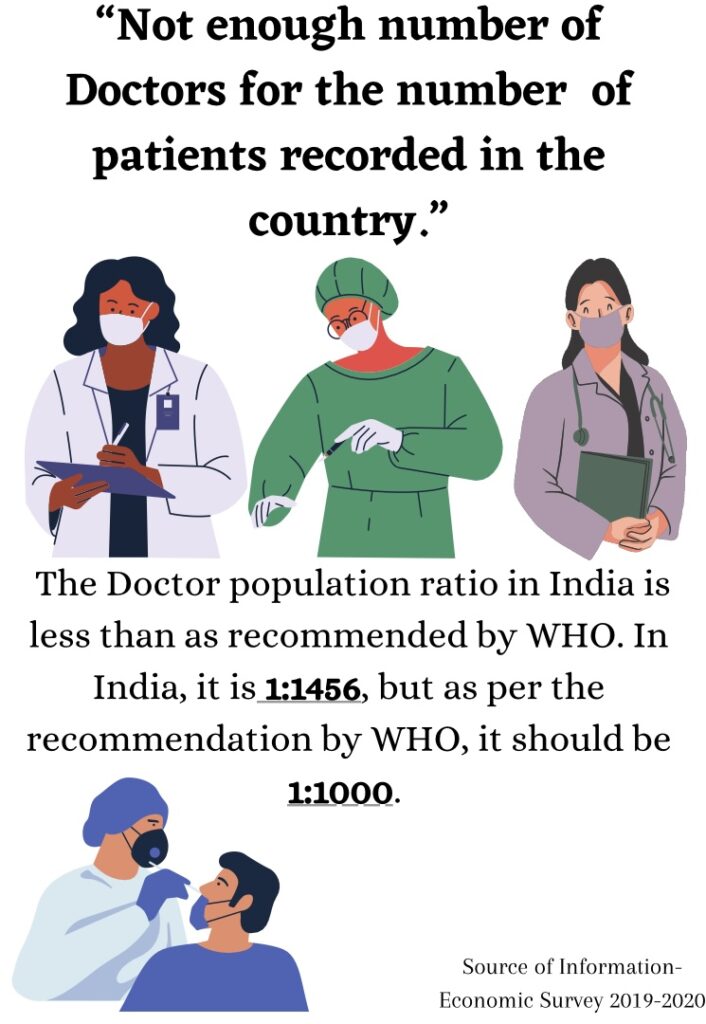 A doctor from Marwad Government Hospital, Daman said, "There are times when staying in isolation after working gets frustrating, and depressing. We work so hard on COVID-19 patients throughout the day, helping them to recover. At the end of the day, we can't even meet our family members, just to keep them safe, so that they are not exposed to the virus. Maintaining distance from my own family is the biggest mental health challenge I face at times." He continued, "Covid-19's second wave is making all the doctors work more as compared to the first wave."
Dr Pooja Nadkarni, a gynaecologist in Surat said, " Since the COVID-19 pandemic started my team and I had to do overwork. The number of pregnancies has gone up and because of that, the delivery rate is high. Leaving me with not sufficient time for my kids."
She continued, "My husband is also a doctor who works in the COVID-19 care unit. This makes it more challenging for both of us as well as our kids. Since the second wave, my husband and I have received calls from people asking for oxygen supply, ventilators and other hospital requirements and aids. At times, these things are not available, it feels bad to say no to the people during times of emergency."
Dr. Rahul Jain, from Basaveshwara Medical College Hospital and Research Centre working in the COVID-19 unit, said, "Wearing personal protective equipment (PPE) kit is one of the challenges I face. Apart from it, there's always a fear of taking the virus home and being a threat to one's parents. So, I ensure that I sanitize myself properly before stepping inside the home and maintain a safe distance from everyone, prevention is better than cure. Not having enough time for my parents gets disturbing at times for me. Mental Stress is common nowadays amongst all the doctors who are fighting Covid and working day and night for covid patients."
He said, "There are more patients and fewer doctors, still the doctors are trying to provide the best services to their patients while facing the biggest challenge that they can face."
Dr. Pooja Nadkarni said, "It is not only me who is overworked but all the doctors in the country are constantly fighting the coronavirus battle. Overwork is one of the root causes of why doctors are facing mental health issues in our country. I work out in the morning which helps me keep a positive attitude throughout the day and stay energetic. It doesn't remove the stress completely, but gives the energy to fight it with a positive approach."
A doctor from Government Hospital even added, "The government's main focus is on the COVID-19 patients and not on the mental health of doctors and the challenges they face. There are so many patients now that our mental health is sidelined."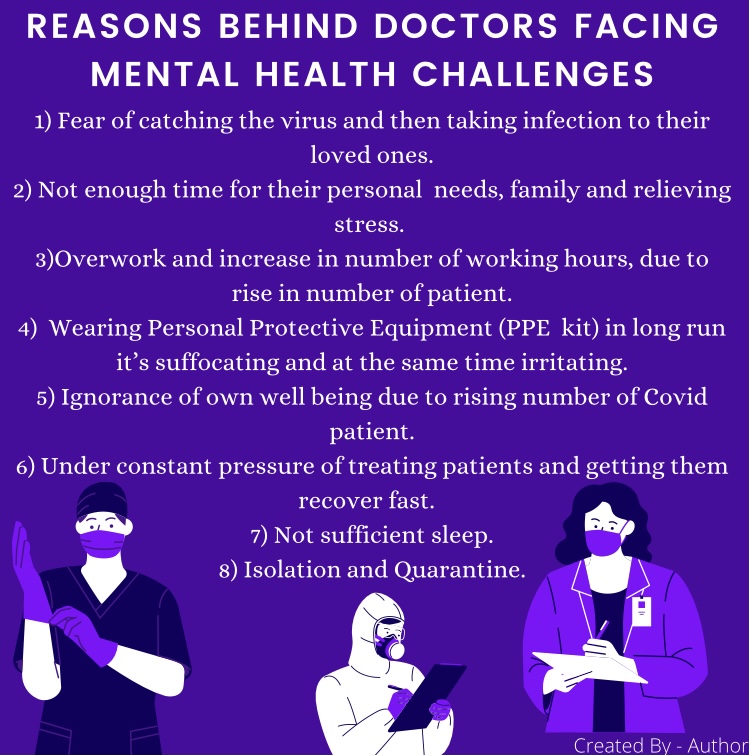 J.K Singh, father of a doctor said, "Not only are the doctors facing mental health challenges but, even their family members are having a tough time and constantly living under the fear of what if their loved ones catch the virus." He added, "It's not only a tough time for the doctors but even for their families ."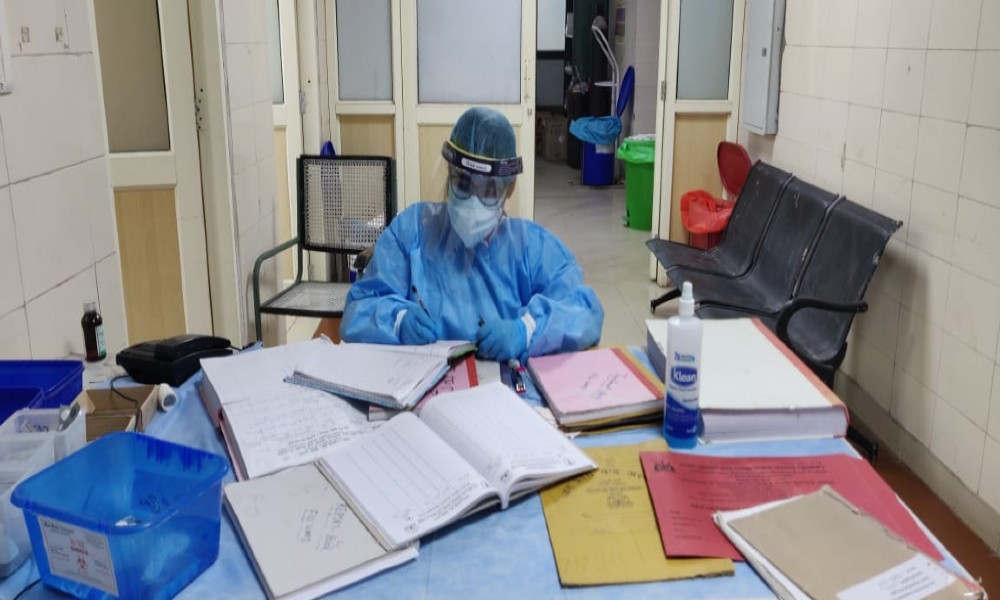 Dr. Lavanya Patel, a psychologist and an expert in Mental Health said, "Doctors are well educated and they have learnt coping mechanisms at the beginning of their medical careers. But none of them was prepared for a situation like this, where they have to work day and night, dealing with so many patients and deaths. Ignoring and giving up on their personal needs."
Dr Patel advised all the doctors to take time out to deal with their mental health issues and said, "Address them before it's too late, at least take out one minute in a day to meditate as it will help to rejuvenate their mind and body. Mediation and maintaining mental sanity plays a major role in coping up with work stress."
She added, "Not only doctors who are working in hospitals or fighting the virus are exposed to it, even mental health practitioners who run their clinic come in indirect contact with patients who are carrying the virus."
According to a World Health Organization (WHO) report, there has been a 20 percent rise in mental health issues since the pandemic. "As a result, we are also getting a high number of patients and have to treat them as it is our duty," said Dr. Patel.