With countries going under lockdown again, many airlines see a grim future as the cost of parking and maintenance of aircrafts lies heavy on them.
Bangalore: As thousands of flights worldwide are grounded again due to lockdown, many airlines drown in the cost of safeguarding parked planes on runways and storage facilities.
Many airlines across the world had to permanently sever their planes as they couldn't handle the maintenance cost, reported an article.
The International Air Transport Association (IATA), in a press release on April 21, 2021, mentioned that it expected net airline industry losses of $47.7 billion in 2021 (net profit margin of 10.4 percent).
"This crisis is longer and deeper than anyone could have expected. Losses will be reduced from 2020, but the pain of the crisis increases. There is optimism in domestic markets where aviation's hallmark resilience is demonstrated by rebounds in markets without internal travel restrictions. Government-imposed travel restrictions, however, continue to dampen the strong underlying demand for international travel. Despite an estimated 2.4 billion people travelling by air in 2021, airlines will burn through a further $81 billion of cash," said Willie Walsh, IATA's Director-General.
Last year over 40 commercial airlines across the world ceased or suspended operations due to the pandemic, stated a report by Cirium, an air travel data and analytics company. It also mentioned that more than 16,000 passenger jets are currently grounded worldwide, which means airlines would have to find suitable space and conditions for their aircrafts to keep them airworthy.
An aircraft can't be stored and suddenly flown into action. It requires continuous maintenance. Additional maintenance is required if not flown for weeks, which means extra cost, explained Arun Prabhu N, Maintenance Manager, Deccan Charters Pvt. Ltd. "In places like Chennai, where there is humidity, parts can get corroded, which is one of the reasons grounded aircrafts need extra attention," he added.
When grounded, the planes are loaded with fuel, which is only meant for preservation, which helps keep the system intact and tanks lubricated, said Jees George, Maintenance Manager at Indocopters Pvt. Ltd.
"I've never seen anything like this before in my aviation career," Etihad's Head of Technical Operations Gary Byrne said in a video posted on the Airlines official Twitter account last year. The aircraft "are very intricate, complex pieces of machinery — it's not like parking a car," he added.
He also mentioned that 80 percent of the Etihad fleet was in the parking mode. He explained how its engineers were working round the clock to maintain its ground fleet, a process that includes running engines and powering up aircraft, checking flight controls, and covering sensors and engines to protect inner workings from sand and dust. He also said that about 200 staff per shift cleaned plane cabins in hangars, replaced seat covers and shampooed carpets.
According to George, it's not just the extra maintenance charges that the airlines have to incur, which is the least of the costs incurred by the airlines. It's the high parking charges that affect the airlines the most.
A document by the Airport Authority of India stated the parking charges depend on the aircraft's weight and the airport. There are two rates – one for aircraft weighing up to 100 tonnes and the second for heavier ones.
For instance, at the Kolkata airport, airlines have to pay a parking charge of Rs 9 per tonne fee and a housing fee of Rs 17.60 per tonne. This is for aircraft weighing up to 100 tonnes. Heavier ones incur a parking fee of Rs 11.80 per tonne and a housing fee of Rs 23.60 per tonne.
All the rates are hourly. This means that the parking charges would vary from Rs 30,000 to Rs 50,000 per day for the smaller aircraft on average. The bigger ones have to pay as much as Rs 1 lakh a day.
All of this is without taking into account the maintenance cost.
"While this may not look like a huge amount, when there is no revenue generated by the companies' such fees become substantial," said Arun. "Last year, with the government announcing sudden lockdown, it didn't give airlines time to respond and storage became a problem, as airlines have dedicated storage spaces for their aircrafts. A lot of airlines had to abandon their aircraft and retrieving them back was a major cost for them," he added.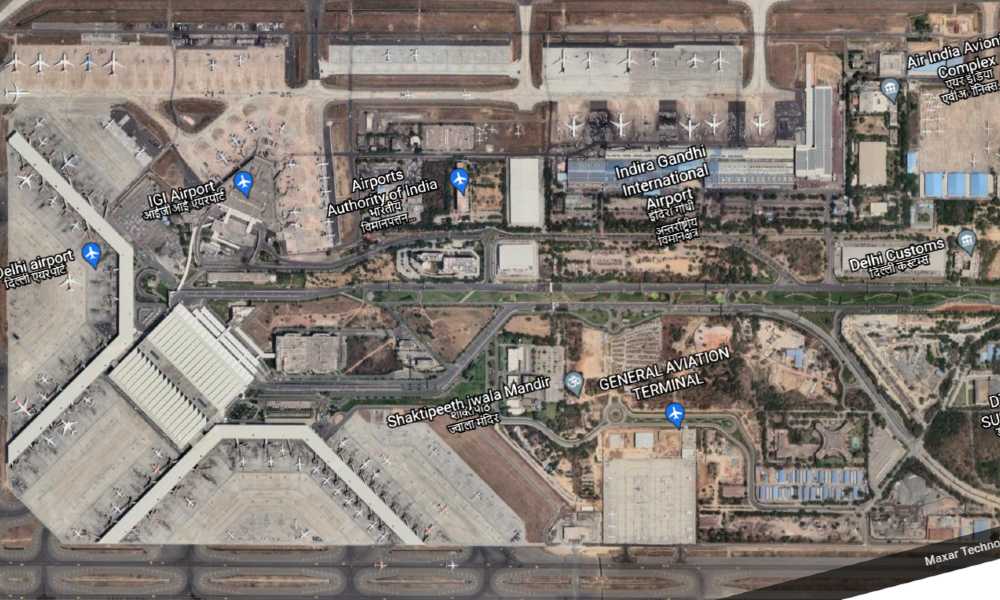 Seven out of 10 airlines that were contacted for a statement didn't respond, Indigo refused to comment and Air Asia and Vistara weren't able to participate due to the unavailability of a spokesperson.
This year in the month of January according to a news article , many airlines had approached the government to make changes to the budget and waive off or reduce the parking charges , but still, the government has not responded.
The article mentioned, "The budget ignored demands such as bringing Aviation Turbine Fuel (ATF) under the Goods & Services Tax (GST)and reducing airport charges. High fuel costs continue to hurt airlines. In July 2020, in the midst of the pandemic, oil marketing companies had raised ATF prices by nearly 48 per cent to Rs 33,575 per kilolitre (in Delhi). A series of price hikes later, ATF was priced Rs 55,737.9 per kilolitre as on February 16."
IATA in its magazine asked governments to cut parking fees, which usually account for less than two percent of airport revenue in a normal year. Under current circumstances, those charges could "make-or-break" some airlines, it said.
A response from the Ministry of Civil Aviation is still awaited.