By Lanka Samanth
Bangalore, March 21, 2019
As per the National Health Profile 2018, of the 23,582 government hospitals and around 40,000 private hospitals in India, only a few collect patients' medical data.
If hospital authority is not restoring the patient health profile, people should ask hospital authorities to collect their health profile," said Sravan V, a medical student in Bangalore.
In reality, when asked about medical data 10 out of 10 people said they wouldn't have their medical profile. How many of us knew that India ranks 112 in the health care system?, according to the World Health Organisation (WHO) report 2018.
"As per the National Accreditation Board for Hospitals & Healthcare Providers (NABH), only 400 to 450 hospitals are mandated to collect the medical data. NABH regulates these hospitals," said Dr. Nagendra Swamy, Sr. President of Manipal Hospital Enterprises in Bangalore.
NABH  issues is a quality certification for hospitals. According to NABH report accreditation is granted for 121 hospitals in 2018. So far a total of 1,203 hospitals have been accredited, and 1,555 hospitals have been certified in India.
NABH accreditation is not mandatory for every hospital. "I visit four hospitals for my hospital pharmacy session. None of the hospitals collects medical data. I don't know why the hospitals don't consider it as a serious issue" said Sravan "I hope the accreditation would be mandated."
[media-credit id=47 align="aligncenter" width="500″]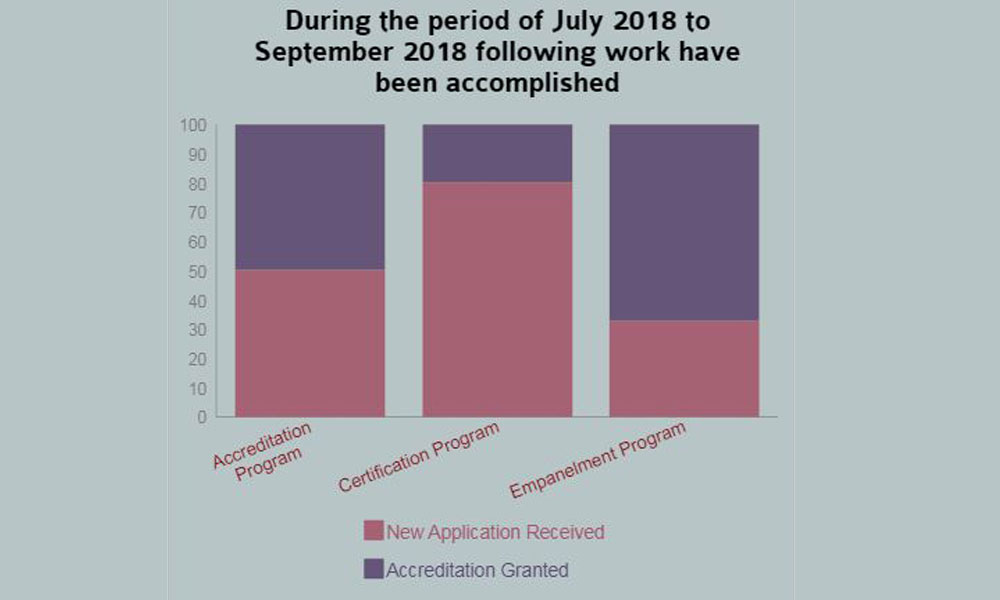 [/media-credit]
According to Dr. Nagendra, a nation without its citizens' medical data is a nation without medical standards. When asked about the countries development by collecting medical data he said that "A lot of medical innovations and research on drugs, and we will have more accuracy in treatment. Otherwise, there will be no medical innovation in our country at all."The NABH certified hospitals are supposed to produce their medical data every year. For the hospitals that don't abide by NABH, it means they don't collect or present it to the NABH.
Praneeth, Sravani and a few others who are doing the fellowship in Doctor of Pharmacy in Bangalore say that "It is in our academic books about medical data. Any country's medical standards can be determined if the country can cache the citizen's medical status.
After all these Dr. Nagendra's take is that "We cannot set a minimum standard operating process unless the government mandates every hospital to collect the medical data of every citizen."