Due to the COVID-19 pandemic, exhibitors are going through a rough patch as they make zero profits.
Vapi- Exhibitors across India, serious challenges during the Covid-19 pandemic.
They are finding it difficult to get permission to display their products. With high rents and not enough response from the customers, it makes it even more difficult for the exhibitors to make a profit and pay rent.
The Gujarat Government recently permitted exhibitions to re-open. After eight months of lockdown with no income, it is the first handicraft and handloom exhibition after unlock.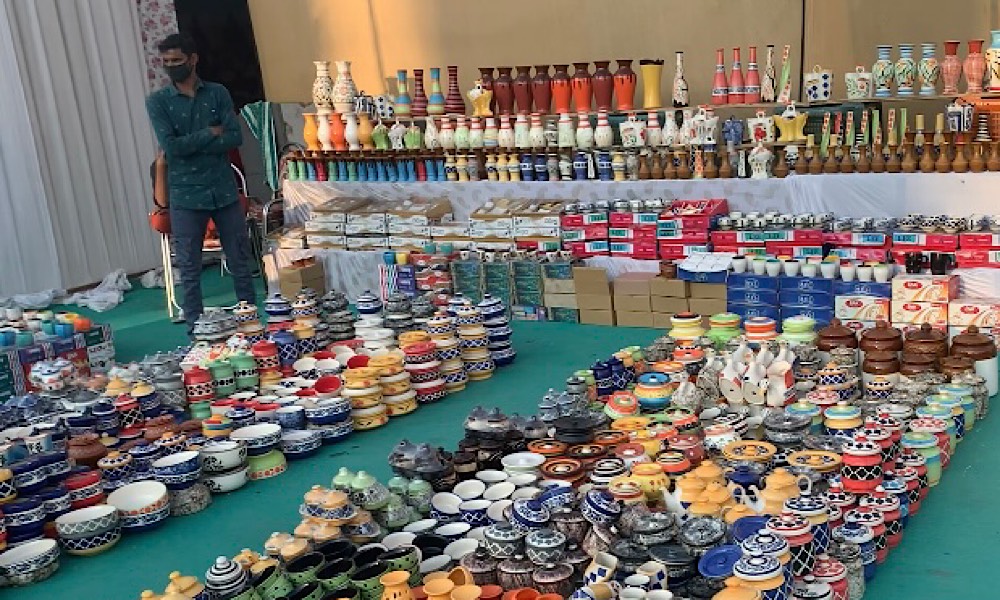 Sikandar Azam, carpet exhibitor said, "We thought after unlock our business and demand will get back on track, but we are not getting the response we expected. The public is not coming and the profit margin is zero which makes it tougher to pay rent."
Pradeep Moule, jewellery exhibitor said, "Exhibitions have recently re-started in Gujarat but the sales are not picking up. Even after the economic package was declared there are still no benefits for us. Middle-class people don't have sufficient funds, so they avoid buying anything other than necessities."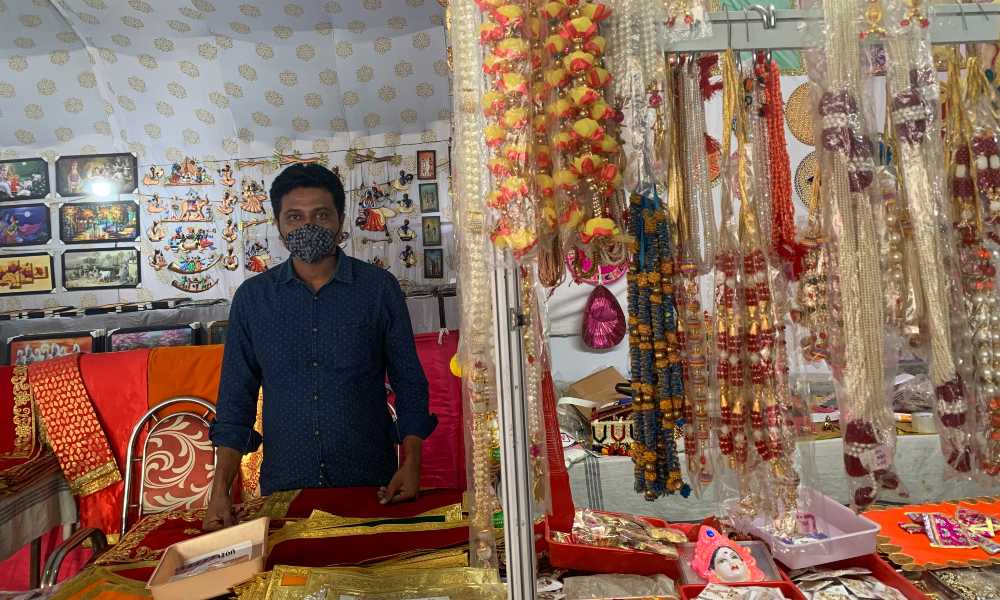 Mohammad Shahid, a woodcraft exhibitor said, "Due to Covid-19 the sales have been affected heavily and the customers don't prefer buying (as they are scared of the virus). The ones who do visit end up bargaining which does not help us make a profit. Unfortunately in the end we have to sell the product."
Faiz, hair accessories exhibitor said, "Earlier on an average I used to earn Rs.500-700 in a day out of which I used to save Rs. 300-400. Now I am hardly able to earn any money and am not able to pay the rent. The amount I pay to get the product is much higher than the amount I get in return for selling it. I have been sitting at home for the last eight months and running a family is not an easy task, I have four kids at home and I am going through a rough patch."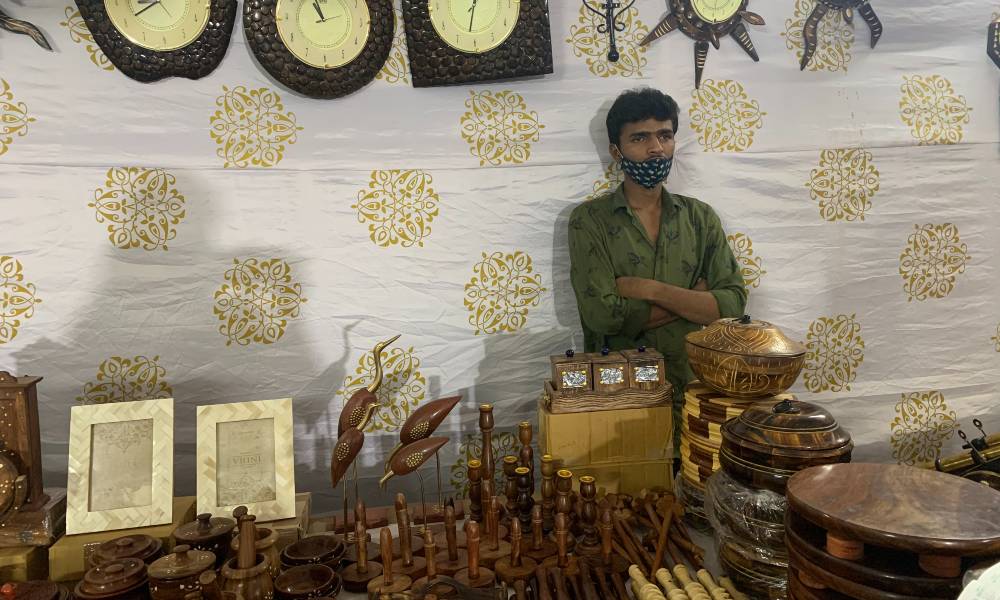 Aashini Desai, a customer said, "I am a fan of handlooms and exhibitions, but due to Covid-19 no occasion is taking place, so there is no reason to buy anything. Costing of products is good but due to no reach and branding the potential customers are not aware and the brand freaks don't prefer buying even though there are good and cheap products available.
Hetvi Shah, the organiser said, "Due to COVID-19 getting permission to organise the exhibition is a big task.The exhibitors are excited to exhibit after eight months, but are not sure about the amount they'll make in return for the rent they pay to put up a stall in times of Covid."