Severe lack of awareness on health of soil; increased usage of fertilizers as compared to previous three years.
By Swati Ekka
Soil Health card fails to spread awareness on soil quality as usage of fertilizers keep on increasing in few districts of Karnataka.
Farmers without proper awareness do little to keep a check on the natural fertility of the farm soil. Fertilizers are used abundantly without any regard for soil health to push production.
B R Shivshankar a farmer from Gollahalli village said, "Four packets of urea, each weighing 50 kg, is used for my 2 acre land along with other fertilizers to help the productivity of the soil."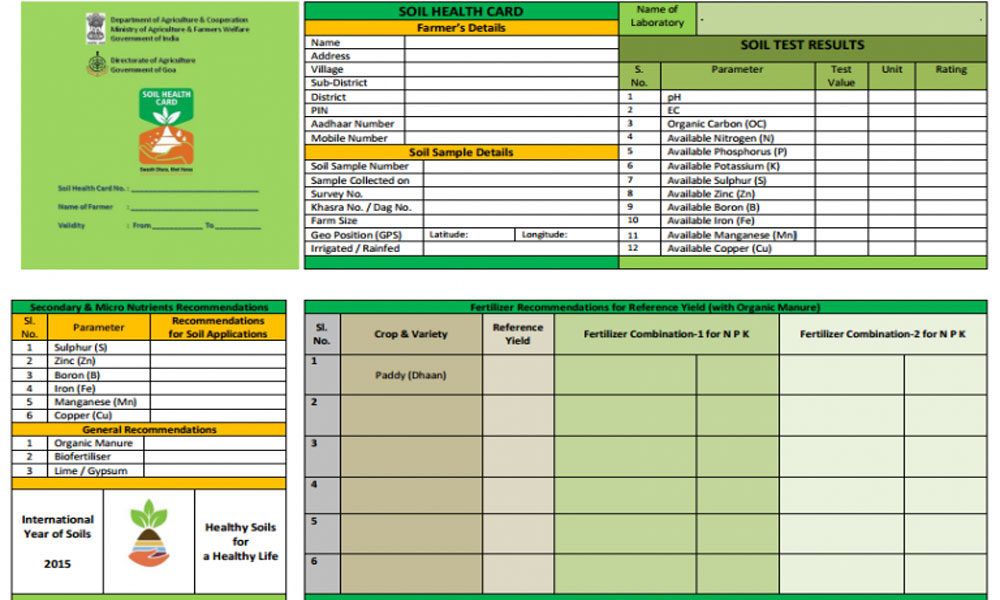 Anil another farmer from Devagere Village said, "We are not aware of the soil health card scheme. If I was aware of this scheme I would have applied for it. This scheme would have helped me limit the amount of fertilizer. I have a lot of farm holding, hence I have to purchase fertilizers in bulk. "
Karnataka State Department of Agriculture (KSDA) had introduced the Soil Health Card (SHC) in 2015. Under this scheme KSDA would give a detailed analysis of every farmer's farm soil and suggest a scientifically appropriate amount of fertilizer that should/can be used.
KSDA had planned on issuing a SHC to every farmer in the state by the end of 2017. But out of the 78,32,000 registered farm holdings in Karnataka, only 62,000 farms have received a soil health card according to H.S Devraj, commissioner of KSDA.
According to a KSDA report, out of the entire soil in all the farm holdings in the state, 52.24 percent of it is zinc deficient, 24.76 per cent iron deficient, 35.3 per cent boron deficient, and 2.24 per cent copper deficient.
Department of Fertilizers, Karnataka has data showing that the usage of urea, DAP (Di-ammonium phosphate) and MOP (Muriate of Potash) increased from 32,47,239 metric tonnes to 35,86,537 metric tonnes from 2016-17 to 2018-19.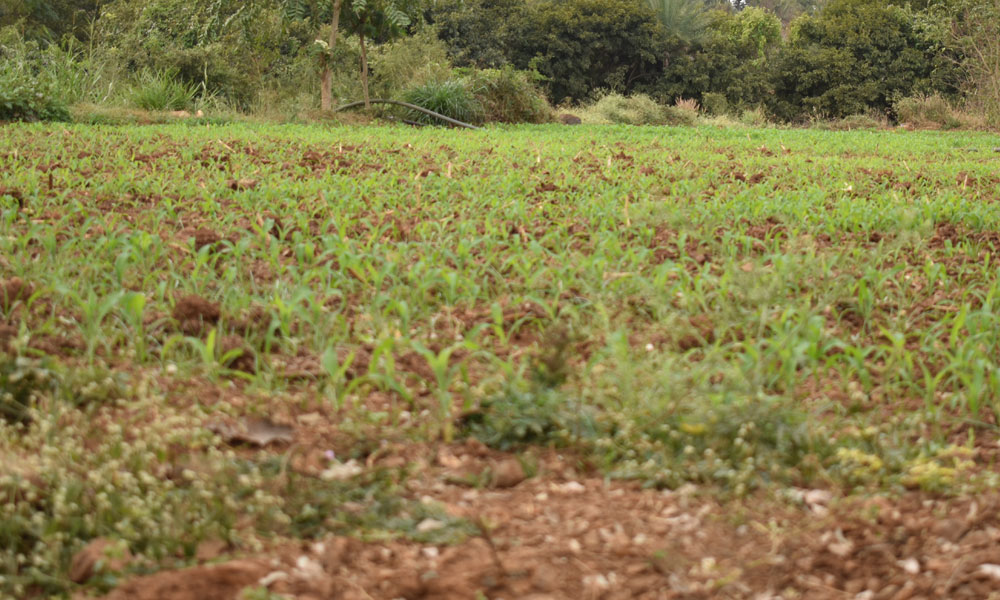 Joint Commissioner of KSDA, Mr. H. S Deveraj said, "As the scheme was launched as an experiment project less number of cards were issued."
"We have tried spreading awareness by various mediums such as Krishi Abhiyan, Famer training centres and mass media," added Mr Deveraj.
K.K Narayana, an agriculturist said, "Continuous use of fertilizer such as urea, DAP and MOP, lynches the soil. The soil fertility is lost over time as the farmers over use fertilizers to get optimum yield. These chemical fertilizers should be used only to rejuvenate the lost nutrition of the soil.
Also fertilizers leads to pollution, as the chemical fertilizers contaminate underground water."