Most passengers at Bengaluru Railway stationsare unaware of the Railways initiative of installing plastic bottle crusher machines in the railway stations to reduce the usage of plastic.
By Vivek Madhu
Passengers at major railway stations in Bengaluru end up littering instead of using bottle crushers leading to insanitary conditions around railway stations.
"I didn't know that it's a bottle crushing machine. I have seen it a few times at the railway station and I thought it's some fancy machine that is used by the staff for water purifying," said Anson Thomas, a passenger.
A police officer at Yeshwantpur railway station said that he is not aware where the plastic bottle crusher machine is.
Bottle crushers were installed at KSR City Railway Station, Cantonment, Yeshwantpur Junction and Krishnarajapuram railway stations by the South Western railways (SWR) in early2018, to bring down the littering by passengers.
The estimated cost of each of the machines is around Rs 4.5 lakh. Barely 40 plastic bottles are discarded in a day, irrespective of the capacity of the machine which is 3000 plastic bottles a day.
Raushan Kumar, DCM of South Western Railways said, "The mentality of passengers cannot be changed no matter what programs the railways implement. The bottle crusher decreases littering throughout the railway station premises, but passengers hardly use them nowadays. Most of them don't even know where it is installed."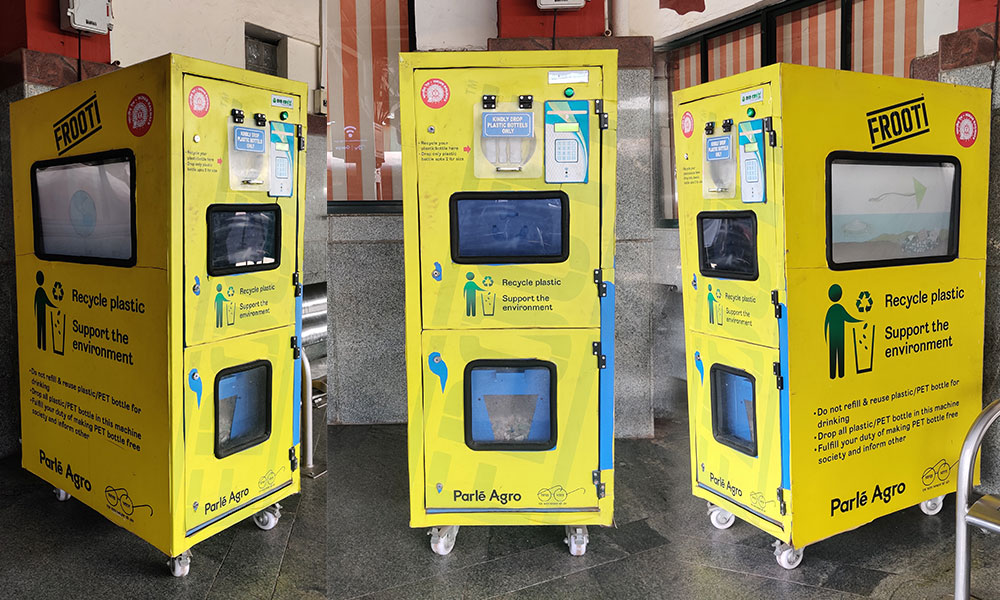 "Passengers are so ignorant about the new technology, despite our efforts to keep the city railway station clean and plastic-free," he added.
The new machine not only benefit the environment, but also benefits the passengers as whoever uses the machine for discarding plastic gets Rs 5 in their e-wallet associated to their contact numbers.
By introducing these machines, the railway authority of Bengaluru region took a step forward in tackling with the ever-increasing plastic pollution and to reduce the plastic usage. But the Softcopy found that not many were interested in using the machine at the KSR City railway station.
An expert Mallesha KR, a member of Environment Support Group said, "This is due to lack of awareness about such machines by the railway authority. People would prefer to use it once they will know they can get money out of it. It is a good initiative that must be promoted properly so that people will use it and that will ultimately cut down the usage of plastic bottles."