2G/3G signal jammers disrupt telecom services for residents living around the prison.
By Jagriti Parakh
Thousands of people living in areas around the Parappana Agrahara Central Prison in Bengaluru are facing network-issues because of the signal jammers installed in the prison premises.
Kanupriya, a resident of Parappana Agrahara, said, "I have a new mobile phone, which is compatible with 4G network, but my parents still have a basic handset which has a 3G connection. If I am outside home, there is no way I can contact my parents because of network issues in the area. We have tried mobile number portability, but it just doesn't work."
Prashanth D., another resident, said, "It is not that our connection is faulty, because it works perfectly when we are somewhere else. We have lodged multiple complaints with police, as well as telecom service providers, but none of them have been able to do anything so far."
It is estimated that thousands of people living in areas around the central prison face constant disruption in telecom services due to these signal jammers.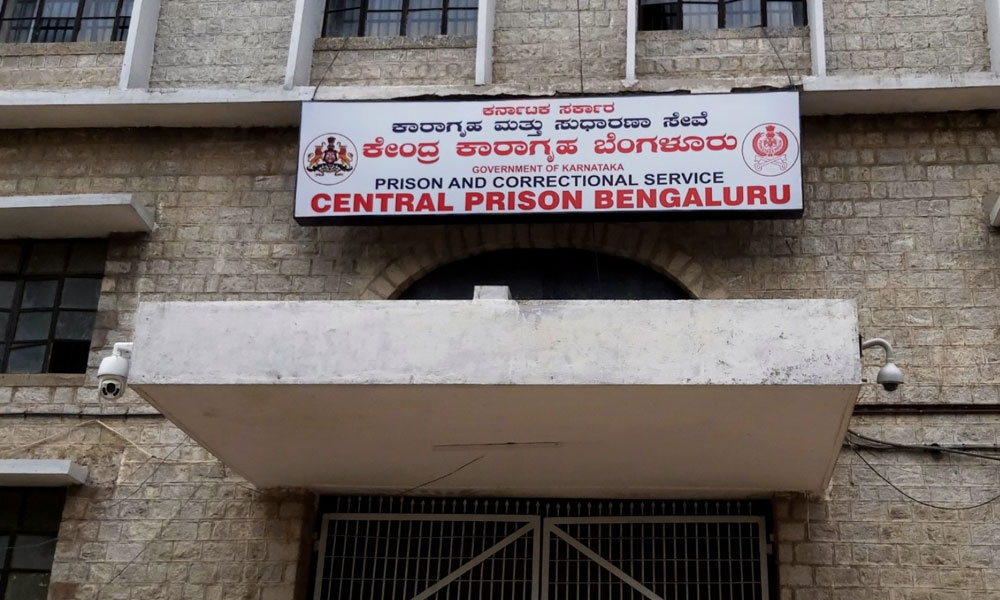 To keep convicts in Parappana Agrahara Central Prison from illegally using mobile phones, signal jammers have been installed all around. While this may have put an end to the misuse of mobile phones within the jail's premises, it has become a problem for service providers who are able to do little as customers fume over poor network and data services.
V Sheshmurthy, Chief Superintendent, Parappana Agrahara, said, "The prison has only 2G and 3G jammers. The jammers will be upgraded to 4G. We are discussing with telecommunication experts to find a way to limit the range of the jammers to the prison premises."
Mobile phones work by sending radio frequency signals to mobile towers. The jamming device sends the same radio frequency signals to the same tower. This signal is powerful enough to out-muscle a phone's signal. This process causes a lapse in transmission of signals between the phone and the tower.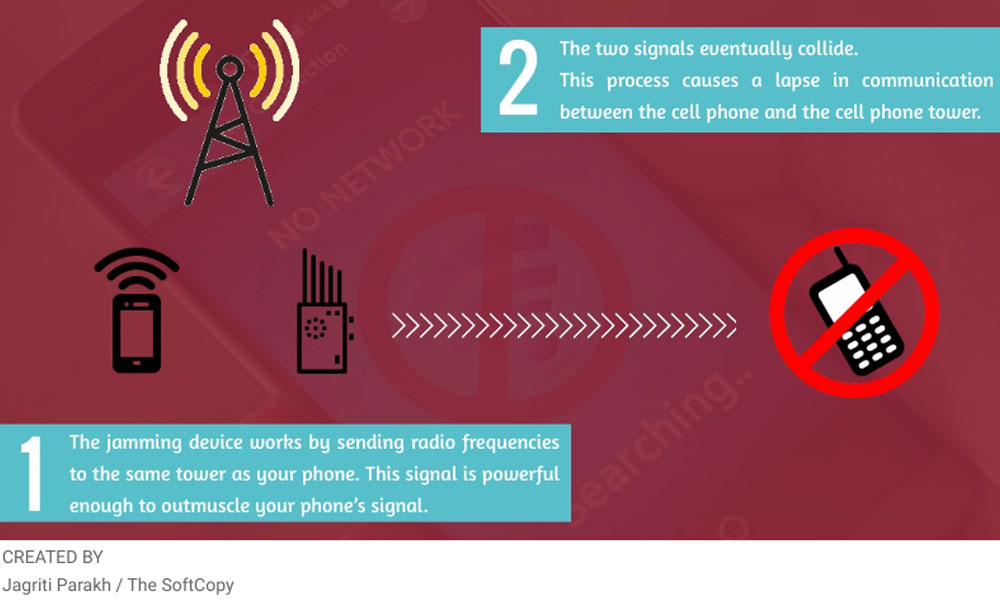 Jammers were used in many counter-terrorism efforts in the early 2000s to block transmissions between cell phones and trigger explosives. Police forces use them to hinder communication between criminals.
Sonia Sharma, owner, Spy Shop Online, said, "While it is extremely important for prisons and other high-security places to install these jammers, towers around such places and these jammers must be positioned in such a way that they do not affect the non-target communities."
Using jammers in a crowded locality can be unsound. They can block emergency signals or important calls.
Mukul Sainath, a telecommunication engineer, said "Because jammers do not distinguish between users or types of communication, they affect all communications within their reach. This can significantly affect the quality of communication of commercial users in urban areas near prisons."