Kannada teaching centres in the city are witnessing an increase in the number of bank aspirants, doctors, software engineers, and dental students approaching them to learn Kannada.
Bengaluru, Nov.  22, 2018
By Sharathkumar Nair
Bengaluru, the cosmopolitan capital of Karnataka is witnessing the uprising of the Kannada language on a grand scale. State government and Kannada activists are trying their best to ensure that the language does not fade away under the myriad of other languages that have currently made its way to the city.
With the growing number of people from other states, it has become vital to preserve the language and culture of the land. Kannadigas only occupy 27 percent of the total population in Bangalore. This has lead to a sense of minority feeling among them, who fear that they are losing their culture to other states such as TamilNadu and Kerala.
With the IT boom, people from across the country have searched Bangalore to explore job opportunities the city has to offer and to make a living. The city which was once known as Pensioners Garden has now transformed into one of the world most sought-after IT hubs.
It is a fact that one can manage without knowing Kannada in Bangalore. The people in this city are very friendly and helpful and will communicate in Hindi and English. But if one has to get any work done in the government offices, they must know Kannada – as all the paperwork is in the native language of the State.
Karnataka state has more number of clerk job openings compared to other neighbouring states that are filled by the Institute of Banking Personnel Selection (IBPS) exam. Students from neighbouring states like Andhra Pradesh, Telangana, and Kerala come to Bangalore and get coached on how to read, write, and learn Kannada.
"We are seeing an increase in the number of students wanting to learn Kannada from neighbouring states who are appearing for IBPS exam. These students should be proficient in Kannada language if they want to crack the exam", said Jyothi, a trainer at British School of Handwriting and Calligraphy.
[media-credit id=49 align="alignnone" width="300″]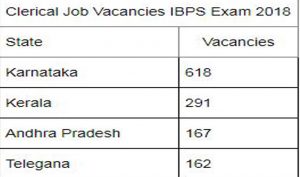 [/media-credit]
"Students from the northern parts of India who apply for dental colleges in Bangalore are turning up in huge numbers to learn Kannada", she added.
"Dentists from other states who have set up their clinics in the city are coming to our institute to learn Kannada.  Knowing the language helps them to better connect with their patients," said an instructor at Peso Eduspace.
"We are teaching Kannada to more than 100 individuals every month. Marketing professionals who are employed in the city are the ones who are approaching us to learn Kannada. This helps them to interact effectively with their vendors in the state" said Ramya, an instructor at Anu Gyan Edu Co.