Namma Metro App is still unavailable in iOS Apple store, unlike the the Android version which is available in the Google Play store BMRCL Techno – economic analysis (TEA) identifies that the updation in technology will put more burden on daily passengers.
Android users have an upper hand over iOS users, as Namma Metro App is unavailable in the latter. The iOS version is not likely in the near future because a Techno- Economic Analysis at the Bangalore Metro Rail Corporation (BMRCL) prioritises passengers over technology.
Further, several technical snags in the desktop version of BMRCL portal leaves users unable to access, recharge history, transaction reports and consumer reports.
Parthiban, an IT worker and a daily passenger of metro from the last six years said that there is an urgent need for an iOS app. He said that it takes 10 to 15 minutes to recharge the Namma Metro card via Paytm, and the metro ticket counters sometimes have long queues. Both cause delays, especially during peak hours.
Srivas Rajagopalan, Assistant Public Relations Officer (PRO),of BMRCL said that iOS users will have to wait for another two or three months for the app. "There are a lot of technical issues and challenges that BMRCL is working on. These need to be fixed while launching the Namma Metro app for iOS," he said.
A software tester at Moolya Software Technologies in HSR layout, a software developer and tester company in Bangalore said that all iOS apps are made on Xcode interface which is different from Android. The Android operating system has an open-source code, that allows anyone to modify, change, improve or inspect it according to their choice.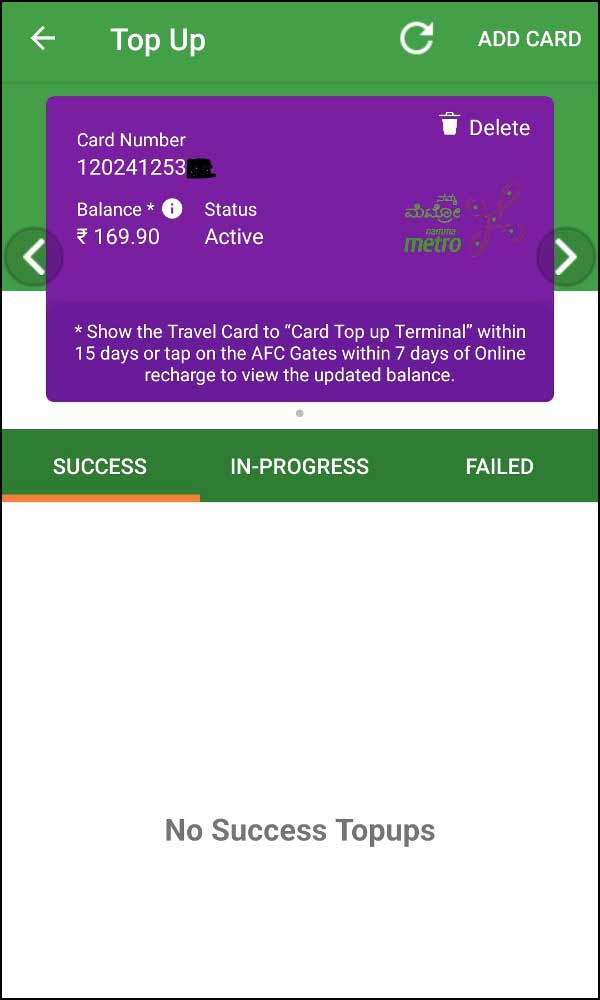 Abhas, Quality Assurer of an app developer company said that,usually the app in the iOS Apple store gets approved within 24 to 48 hours but sometimes it may take more than that."Iphone is known for its security features. If any app developer doesn't follow the rules and guidelines mentioned in the Apple Community centre, the launching of the app in the iOS platform is not possible. Organisations have to fulfil all the rules of iOS to get their app placed in the iOS app store. The Android play store is lenient," Abhas said.
The BMRCL's portal, too, does not always work. When a usertries to access their smart card account information, a pop-up box of 'No Record Found' is seen. However, users can access their travelling history in both the Android app and in the desktop version of website.Yashwant Chavan, Chief Public Relations Officer (CPRO) said that this is because the database for storing such details needs a lot of space "Every database needs proper data storage facility to secure passenger's credentials and their privacy. More data needs more physical spaceand maintenance, which is not feasible for BMRCL's budget and its operation," he said."The TEA (Techno–Economic Analysis) suggests us to focus more on passenger's safety rather than investing more in upgradation in technology of Namma Metro," Mr. Chavan said. He added that it does not
allow the BMRCL to put more emphasis on fingertip services for commuters, but prioritises construction work on the new lines and extensions on the old ones.
Basant Gowda, Lalbagh Station Superintendent said that the staff sometimes face arguments with customers, for many don't carry change and sometimes UPI transactions fail.