Price of commercial LGP cylinders has been increased by Rs.351 in March by the Central government.
The Bruhat Bengaluru Hotel Associations (BBHA) has stated that the recent increase in the price of Liquified Petroleum Gas (LPG) cylinders will have a direct impact on the restaurant and hospitality industry in the state.
BBHA, which comprises of over 1,500 members, has issued a notice to the central government on March 1, urging them to consider that the hospitality industry relies heavily on Commercial LPG cylinders. The notice highlights that the recent abnormal increase in LPG prices will have a severe impact on the hospitality industry, affecting it adversely.
The price of LGP cylinders has been increased for the second time this year, with a hike of Rs. 351 this month following a previous increase of Rs. 25in January..
Shakeer Hak, Joint Secretary of BBHA, said that the frequent fluctuation in the price of LPG cylinders has become a major concern for the hospitality industry. These fluctuations have a direct impact on the market, resulting in an increase in the cost of food and affecting their profit margin.
The recent hike in the price of LPG cylinders by Rs. 351 will impose a significant burden on vendors, he added.
He added, "We are facing many difficulties like the hike in milk prices, competition with online aggregators, and daily wage system by the government. A huge price hike like this will make things even more difficult for us."
Triveni, Secretary of BBHA said that more than the big players in the hotel industry, the small vendors are likely to get affected. Because small hotels and restaurants are still depending on LPG cylinders and have to pay around Rs. 2190 per cylinder excluding the recent hike. Whereas, big hotels like Radisson, and Leela have already shifted to electric inductions.
Aneesh, Food Manager at the Radisson Hotel at Freedom Park said, "Because of the regular fluctuation in the price of LPG cylinders, we have already shifted to electric inductions. We do not use cylinders much. So, we are not affected much by the hike.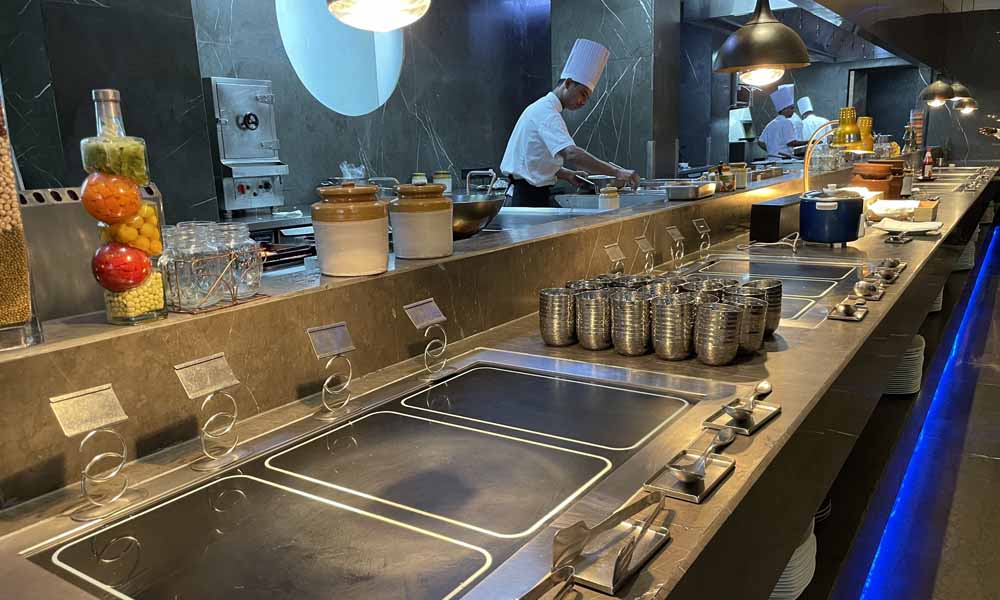 Megha, Consultant Global Green Institute, said, "Electric induction stoves are generally more energy-efficient than LPG cylinders, and the cost of using them can vary depending on factors such as electricity tariffs, the price of LPG cylinders, and the frequency of use."
She added that in some cases, electric induction stoves may be cheaper to operate compared to LPG cylinders, especially if electricity tariffs are low or if the LPG cylinder prices are high, which vary from state to state. However, the initial cost of purchasing an electric induction stove may be higher than purchasing an LPG cylinder and stove. That depends on specific circumstances of the individual user.
According to the study conducted by Kerala State Electricity Board Limited (KSEB) in 2021, cooking with electric inductions can be cheaper than LPG cylinders in a certain conditions.
However, Mahesh Kumar, manager of Kamath Upachar Restaurant at Kengeri said,"We are using four to five commercial cylinders per day, and it costs us around Rs. 2100 per cylinder. Now I have to pay Rs.351 additionally, which means an extra of Rs.1800 daily and this will become a big load for us."
HP Gas, Bharat Gas, and Indane Gas are the three primary companies that provide LPG gas cylinders in India.
Ayyappan, Manager of Indian Oil Corporation, Chennai Branch,said, "Gas price always depends on GST and crude oil price. Oil companies are maintaining the rates what government offers. They are consistently increasing service tax and GST. And because of regular price hike of LGP cylinders, peoples are suffering."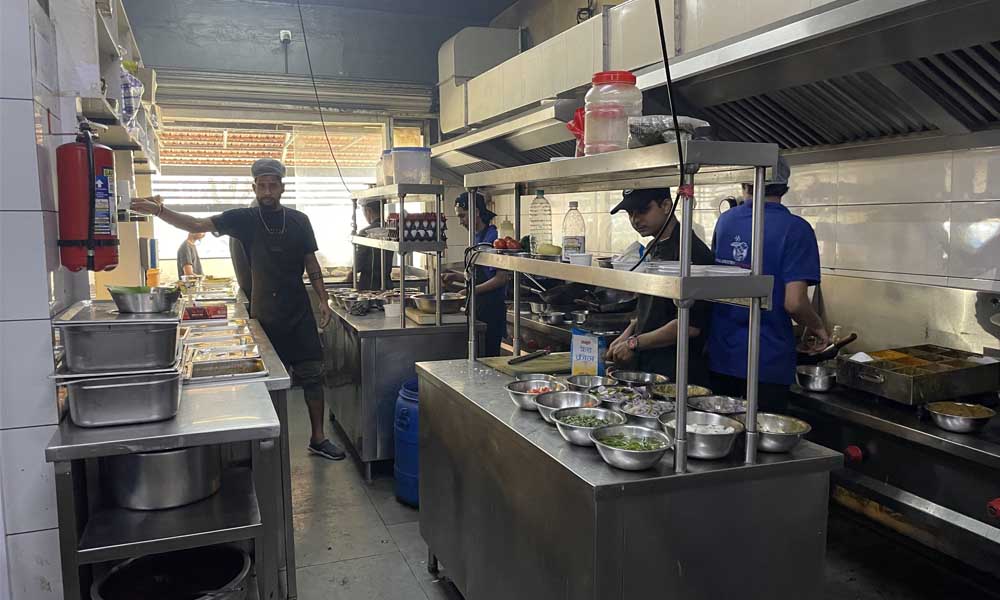 Nakula Reddy, Professor of Economics at Andhra Mahila Sabha, Osmania University, said, "Oil marketing companies raised cylinder price by Rs. 50 and Rs. 350 for domestic household consumption and commercial uses respectively. As a result of this hike, house budget will go up and it is a cause for concern. Households cannot shift this burden.Whereas, hospitality industry can simply pass on hike in gas price on to the shoulders of customers by including it in their service charges."
"The rise in gas price contribute to rise in inflation. Already inflation is hovering around 7 percent.Increasing the price of gas either household or commercial use certainly acts like adding fuel to the fire." He added.
Dr. Jayesh, professor of economics at Christ University said, "LPG gas price highly depends on the international crude oil price. Also, the central and state government tax. Because LPG cylinders do not come under the Goods and Service Tax (GST), that gives leverage to the government for charging as much as tax they want."
He added that the fluctuation in crude oil prices is also impacted by international instability, such as the ongoing tension between Russia and Ukraine.
Nakula said, "It adversely oil supply with edible oils. The ultimate result is the rise in prices of oils in India since February 2022 when the war began. But India is getting crude oil from Russia at a lower price. So, it might be the tax that the government has increased on gases."
As per reports, India currently imports 85 percent of its crude oil from various countries, making it the third-largest consumer of crude oil in the world. In recent times, Russia has emerged as a significant partner for India as an exporter of crude oil.