Sixty nine percent of India's total digital audience comprises of the advertisement-based segment.
The number of people watching content on advertisement-based free over-the-top platform (OTT) in India has increased, according to OTT Audience (Sizing ) report. OTT players say that the advertisement revenue is much less than what they earn from paid subscriptions.
The report by Ormax Media, a Mumbai-based media consultancy firm, also says that 69 percent of the total digital audience comprises the advertising video on demand (AVOD) segment, where the consumers need to sit through advertisements to watch their desired content for free.
Vijayaprakash, Head and the Chief Executive Officer (CEO) of NammaFlix, an OTT platform exclusively for streaming Kannada movies, said that the revenue from the small section of paid subscriptions is much more than from the advertising revenue generated from the AVOD model. The effective cost per mille (eCPM), the revenue earned for every thousand advertisement impressions displayed on OTT platforms, is lesser in India compared to that in the U.S. markets.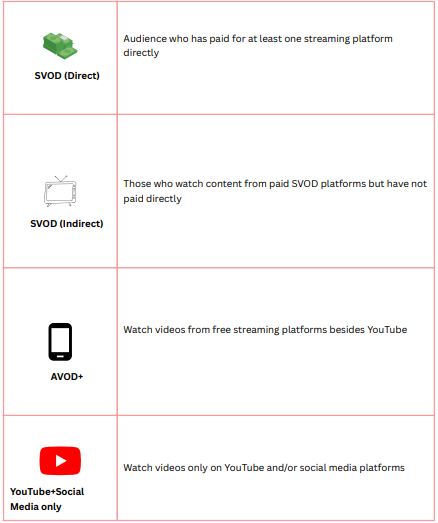 "In the U.S. markets, the eCPM is two dollars whereas it is less than Rs.10 in India. Also, the click- through rate (CTR)— the ratio of the number of clicks the advertisement receives to the number of times it is shown— is also less, which results in lesser revenue in the model."
Baala Manikandan, Assistant Professor of Mass Communication at Madras Christian College, said that India is a different market where  television is more popular than OTT.
India's OTT audience universe, defined as those who have watched a digital video at least once is now standing at 423.8 million and is mainly divided into four segments—Subscription video on demand  (SVOD (Direct)), SVOD (Indirect), AVOD+, and YouTube+ Social Media only on the basis of free and paid usage.  The YouTube + Social Media only segment alone has grown by 25 million users in size last year.
Abhiram K, a post graduate student who prefers watching digital content in the AVOD segment says that platforms like Netflix, Amazon Prime have their own subscription fees that are unaffordable for him. However, he added that the digital platforms have lesser advertisements as compared to broadcasting television channels and are often skippable.
However, Murali, a digital content manager said that to drive audience to the paid subscription model, the best and unique content should be created and provided by the creators.
Piracy concerns
India ranked third globally for consuming pirated content in 2021, with more than six billion visits to piracy websites as per a report by Akama Technologies, an American content delivery network (CDN), cyber security and cloud service company.
Murali said, "Piracy is the biggest challenge for us. If we stream a movie in the platform, it will be downloaded and then uploaded by hackers into various piracy websites and applications like telegram by hackers within an hour and this has become almost impossible to control".
The Draft Digital Personal Data Protection Bill 2022 that is to be tabled in the parliament introduces certain requirements for the OTT platforms like the prevention against tracking or behavioural monitoring of children and advertising targeted at them. The bill also expects the platforms to spend on IT security, compliance, and educate customers on the safety of their data, including all the small OTT players.
Vijayaprakash also said that people have a lot of options these days and the content is on demand and even platforms like YouTube and MX player are slowly converting into the SVOD model.