Kaveri-2 is an upgrade to the existing property registration software called Kaveri.
The web-based property registration software, Kaveri-2, which was proposed to be launched on Nov. 1, 2022, will take another two months to kick off. According to the Department of Stamps and Registration, the software to make the property registration process smooth for the public is still not ready.
The government of Karnataka announced the launch of the updated version of the property registration software, in August this year. It claims to be capable of registering property in only 20 minutes.
Kaveri is the government's IT initiative to boost the land registration system in the state. It digitally stores the records of registration. The new update to the platforms removes the prior problems such as glitches and longer registration time.
Senior Manager and Section IGR Officer, Mr. Chennigaraju said, "The process of developing the software which can register the property in around 20 minutes is very complicated. That is why it is taking more time than expected to complete the web-based system."
Sub Registrar, Mrs. Sashikala, said, "We are ensuring that the public does not face any issues. We are going to come up with a better update to the software which may take one or two months more."
The Karnataka government is developing the Kaveri-2 software under the Centre of Smart Governance (CSG).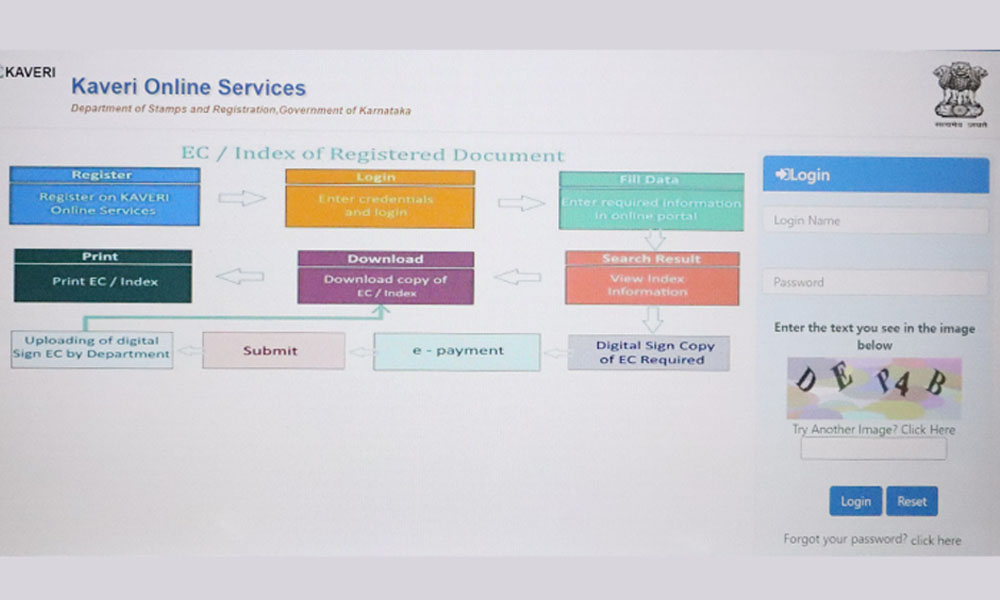 Chennigaraju said, "Our department is the only one which can get work done within a day. But, to save the public's time, Kaveri-2 is going to be the best option. It will also save the public's money as it will reduce the work of mediators like Advocates because the process of registration is going to be very easy."
He added, "The public just has to come to the office for a signature and a photo. Everything else can be done online within 20 minutes."
Advocate Mr. Lakshmi Narayan said, "Many people are not aware of the portal nor do they trust the ongoing online software. That is why they come to us to get their registration done smoothly. This new system can affect our jobs."
Mr. Priyanshu, who was trying to register land, said, "I do not know much about the ongoing Kaveri software. That is why I hired an advocate to take care of the process. The process is cumbersome and I have visited the sub-registrar's office for three consecutive days and yet my registration has not been done."
However, Chennigaraju said, "We will also come up with some effective promotional techniques to promote the new software among the public."
Amrit Singh, a software engineer and brand strategist, said, "An application for property registration under the government has to function properly.
After I heard about the issues that users are facing after the launch of Kaveri, I I would never do the registration of my property online. From my experience, while we develop applications like this for the users, it's highly important we run it through the proper testing stages like – Functional testing, Usability testing, User interface and User experience testing and Compatibility testing."