Women empowerment is a major part of parties' strategies for assembly elections next year.
Bengaluru: Major parties contesting the legislative elections next year have started chalking out women-friendly strategies which they will implement if elected to power, say party members. The state is ready for elections in May next year for all its 224 constituencies.
Congress spokesperson, Anil Tadkal, said that the party was planning to provide free or subsidised transportation facilities as a move to encourage women to come out of their homes and work. "Our party wants to empower women through our well-thought-out schemes which we will roll out once we are elected to power," he added.
Aam Aadmi Party's (AAP) Bangalore president, Mohan Desari said that the party would provide a monthly allowance to housewives to reduce their dependency on the men in her life. "We want all women to fulfil their dreams," he added.
Bhartiya Janata Party (BJP) spokesperson, Suresh N said that the party would empower women on the grass root level. "Our schemes in the upcoming elections will be a continuation of what we have done for women till now. Malnutrition in women, especially SC/ST women is something we are targeting. We made progress with respect to it in the last five years and in the next five years, we will take it forward" he said.
He added that the party's approach towards women empowerment was based on threedimensions–social, educational and religious. Referring to the hijab issue, he said the purpose was to bring uniformity and not to target any particular religion. He added, "Under Maulana Azad scheme, we're giving scholarships to Muslim girls since 48 percent of them are illiterate. We're the first party to introduce a scholarship scheme for Muslim women in the country."
Asma, a 21-year-old college student said that she was not aware of any such scheme. "I don't trust politicians> They're all the same. I have followed Karnataka's politics and I haven't seen any major benefits for women in the last five years," she added.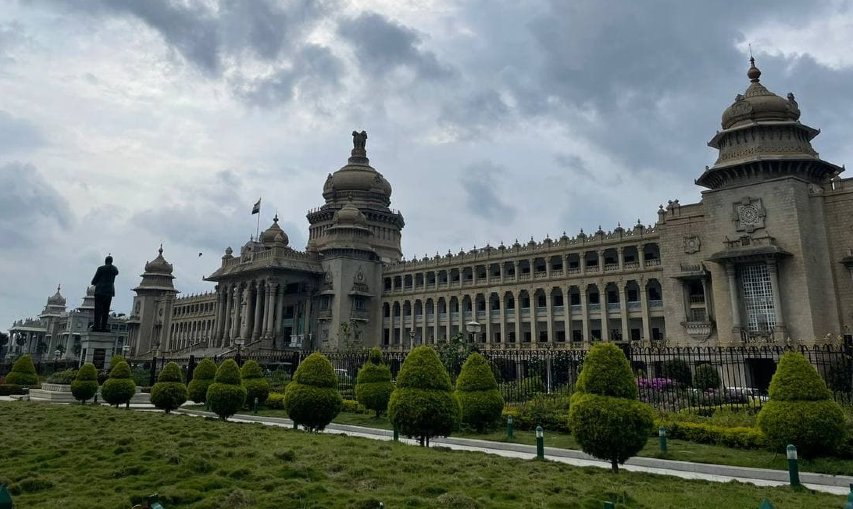 Tadkal added that the party was working on schemes for pregnant women as well to ease their lives. "Apart from this, ease in securing business loans and self-employment for women are the areas we are hoping to target," he added.
Desari emphasised that the party would focus on employment generation for women. "We will try to elevate the role of women in corporate by reservation," he added. Nivedita, who has been working for the past 14 years, said that such strategies, if implemented properly, would definitely benefit women like her.
Smrithi Hartis, a BJP worker said that Polycystic Ovarian Disease (PCOD) cases were increasing and there wasn't much awareness about it. "We recently provided menstrual cups in two districts in the state. These cups have proven to be effective while dealing with PCOD and we will introduce them in the rest of the state as well," she added.
Dr. D. Jeevan Kumar, a retired professor of Political Science said that women empowerment was a serious policy matter. He added , "The schemes that Political Parties are coming up with lack vision and depth. They are populist schemes which will not make a serious difference to the lives of disempowered women." He added that the average voter is easily swayed by populist schemes, programmes, and political parties often take advantage of it.