Pubs and bars across the city have increased screening services to accommodate a growing number of football fans.
Football fans in Bengaluru are increasingly ditching TVs in favour of watching the ongoing FIFA World Cup in screenings hosted by pubs and bars across the city.
"The World Cup is always an exciting moment for me. It gets even more exciting when I get to interact with other football fans during such screenings in the city. There can be rivalry sometimes, but in the end, it always becomes enjoyable," said Anukul, a student who is supporting England in the World Cup.
"I am coming from Coimbatore. I will be in the city for a week, so I thought I should enjoy the World Cup in a bar. Even though my team Argentina just lost, I met some cool people. It is always fun," said Sanju, another fan who was enjoying the screening of Argentina's opening match against Saudi Arabia at Tipsy Bull, Koramangala.
Sanju's friend, Shlok, a native of Bengaluru, said he was watching high-octane World Cup matches in pubs this year as they offered the big screen and the ideal atmosphere for one to enjoy the game. "The atmosphere of this place is why I asked Sanju to come here," said Shlok, who is supporting Portugal in the World Cup.
Bars are prepared to contest the traditional way of viewing matches at home by offering screening services throughout the city.
RCB Café, located on M.G Road, has nullified its Rs. 2,000 reservation costs during the World Cup in order to encourage more people to book slots for screenings. "Previously we used to charge Rs. 2,000-3,000 for the reservation of a table. But now, we have scrapped that policy in view of the World Cup, which is a driving force behind increased footfall in the café," a spokesperson of RCB Café said.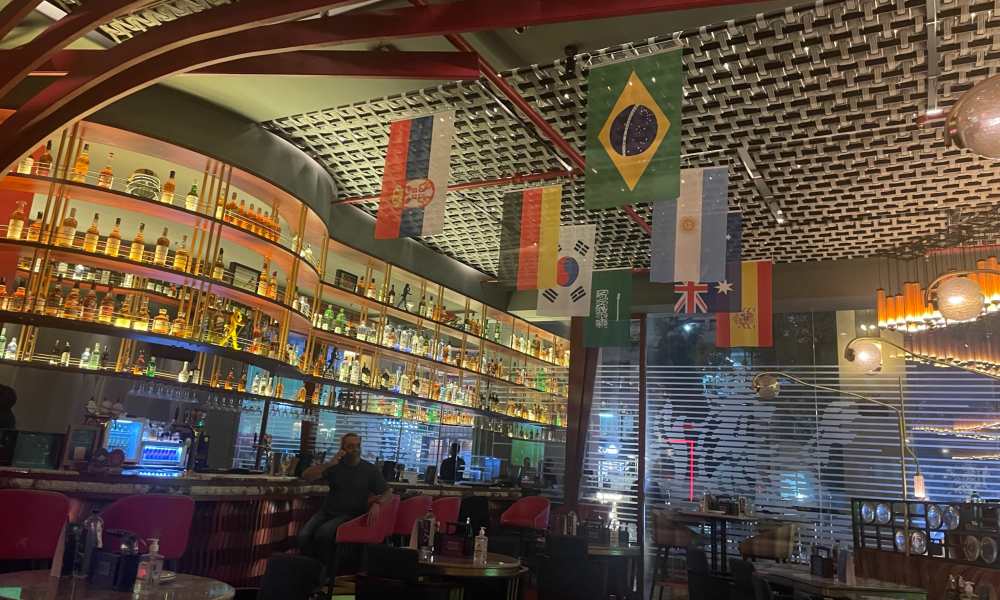 Another café, Tipsy Bull in Koramangala, has increased its screening services by installing another projector on the lower floor, while Big Pitcher is mulling over installing another projector on the lower floor as well.
Raghu, a sports buff, who had been working for football blogs for many years, said the increase in screenings throughout the city is hardly surprising as football fans in Bengaluru are craving these events, especially after two years of the pandemic.
"If there is anything Bangaloreans love, it is watching football in groups in a bar or a pub. It is a culture that prevailsacross many football-loving countries and it is no different here. There had been an uptick of live screenings even during the Premier League matches, but it has risen significantly in view of the World Cup, which is the biggest sporting event in the world," he said.
The 2022 edition of the FIFA World Cup is being hosted by Qatar. It started on November 20 and the final will be played on December 18, at the Lusail Stadium.