Members of Dalit Sangharsh Samiti say they want BJP out of power.
The Dalit Sangharsh SamitiUnitedtoday condemned the policies of the RSS and BJP.
Addressing a press conference, they expressed their dissatisfaction over the government not taking care of the community's economic and social welfare. Members of the community will hold a rally at the National College grounds, Basavanagudi on December 6,the 66th death anniversary of Baba Saheb Ambedkar, to call out the policies of the BJP government.
Mavalli Venkatesh, a DSS leader, said: "What the BJP government is doing is unconstitutional." The BJP and the RSS havecommitted atrocities against Dalits.
Four to five lakh people are going to join the rally. "All the Adivasis, Dalits and labourersfrom all over Karnataka are going to join the march at the National College grounds to save the Constitution and the democracy," he said.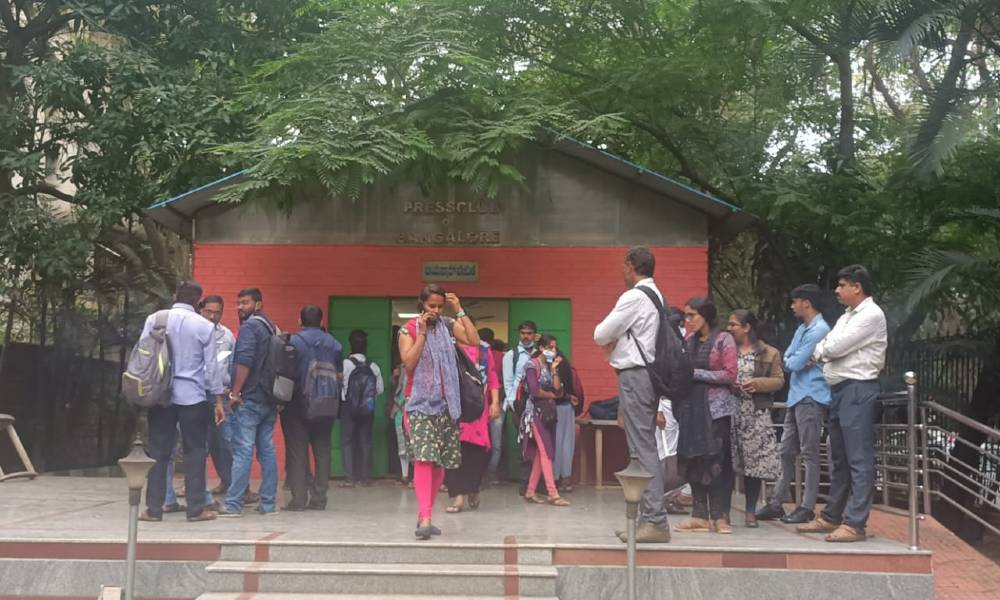 Nirmala, StateConvener of the Dalit Women Federation, said: "We are holding the rally as we want the BJP government to no longer be in power. The government says women are independent which is not what the reality is. Women under the BJP government are subject to abuse and sexual assault.There is no protection given to women of the country."
Dalit women in particular have to face atrocities. "The RSS lets down the Constitution written by Baba Saheb Ambedkar by looking down on people from socially backward classes. They give respect and priority only to Gowdas, Brahmins and upper-caste people," she said.
Because of the government's indifference,people from the lower-income group have a poor standard of living. "We have to pay GST for each and everything.How is it possible for someone who earns Rs 200 to spend Rs 500?"she said.
T. Narasimha Murthy, a human rights activist, said:"We come across news about the violence and harsh treatment towards the dalit community every day in the papers. The government made Draupadi Murmu the President, but has it in any way improved the status of dalits in the society?". He added that they should be given equal status in society.