The Traffic Warden Organisation is new talk among them.
In a recent survey done by the Traffic Warden Organisation (TWO), officers observed that many volunteers being enthusiastic about joining the organisation.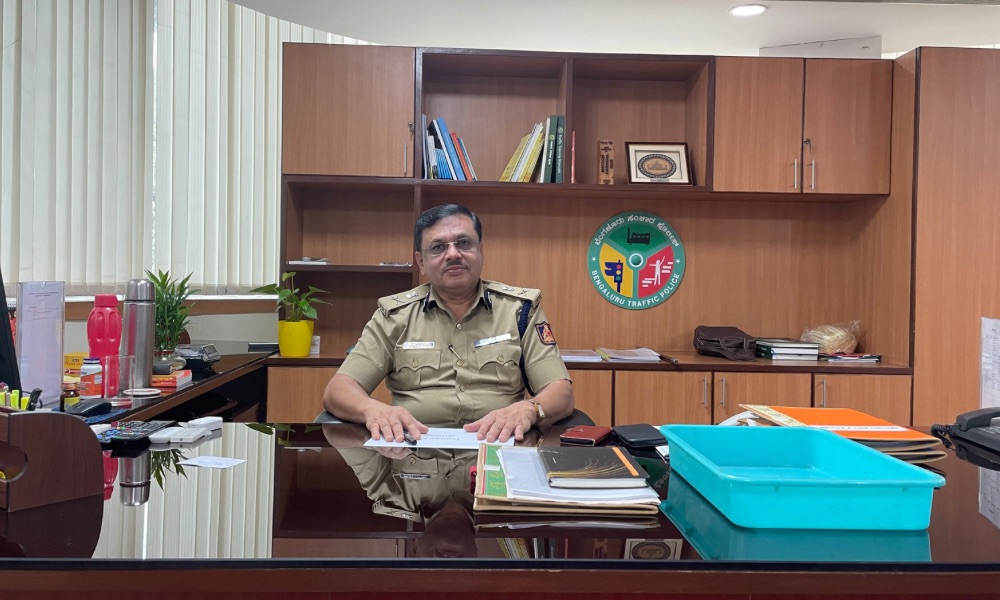 Special Commissioner of Police, Traffic, M.A. Saleem said: "There is a WhatsApp number that works as a medium where people can text and join the organisation voluntarily to help the in managingtraffic. The key is to not only monitor the traffic but to boost the morale of the Bengaluru Traffic Police."
Arshemah, a student of Christ College, said: "This is the first time I am hearing about something like this.Apart from helping the police, it is such a great measure to learn how things work on the field. I would definitely text this WhatsApp Number.This is a great opportunity for youngsters.It would be great if they provide certificates as well. But as of now, this is a productive activity to catch up if you have nothing to do."
Shadab, another student of Christ College, said: "These days,youths are very excited to help and volunteer for such organizations. BTP should raise more awareness rather than just tweeting.Students  would love to do this for experience. It will also brush up their resumes."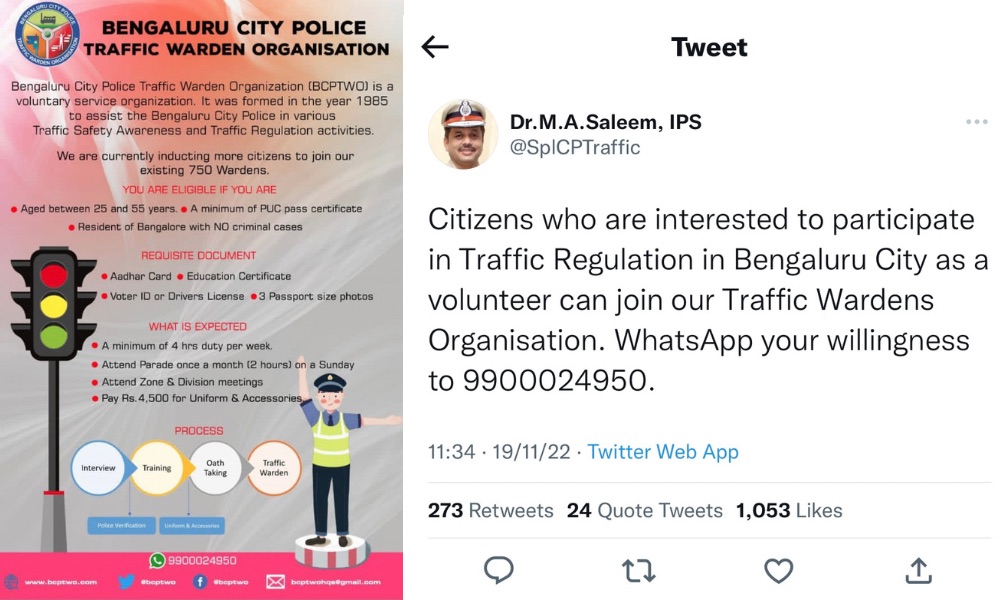 Saleem said that this a way to ease traffic jams and other hurdles Bengaluru is facingbecause of traffic mismanagement in areas like Whitefield and K.R. Market. "You can volunteer to join the organisation by dropping a message on WhatsApp.You must have a source of income or you must be financially independent to avail the workshop since the aspirants will have to bear the cost of their uniforms."
Mr Srinivas Shenoy, Chief Traffic Warden of TWO, said: "There are 752 wardens in total,out of whom 625areworking to trainpeople. Moreover, 150 individuals have already been inducted and are out on the fieldpost training and interview process." TWO is organizing workshops and seminars at schools to encourage children to join up.
"Now, we also have engineering students to help us understand of how better traffic management can be done by changing or modifying the structure of the road. If there is a pole on the road that might be a cause of traffic jam, the students and volunteers can help us with the suggestions of how it can be removed," he added.
John Finney, Manager at Data Corp Traffic Limited, said, "Abiding by traffic rules is necessary.If many people volunteer to help the police, the traffic menace of Bengaluru can be solved.It will be great to have a set of  individuals to help the traffic police to manage the traffic all around."