The Department of Public Instruction (DPI) had ordered all schools in Karnataka to start implementing the POCSO Act.
The number of teachers in government schools is not enough to implement the Protection of Children against Sexual Offenses (POCSO) Act. The Unified District Information System for Education (UDISE) Plus report for 2021-2022 states that Karnataka has around 30 students for one teacher in government schools. The recommended student-teacher ratio, as per the New Education Policy (NEP) 2020, is 25:1 or lower.
B. N. Mala Rani, the headmistress of Government Karnataka Higher Primary School, said, "We only have three teachers for over 13 classes." She said that each teacher usually has to look after three classes at one time. She said that they have been asking the state government to allot at least one more teacher to their school, but it has not happened. She added, "We already have a lot on our plate. Now if they add POCSO classes too, it will be a big burden for us."
The DPI issued a circular about the guidelines for the implementation of the POCSO Act in schools across the state. It said that each school should form a child care committee. They should put up complaint/suggestion boxes which they have to open once a week. The teachers are expected to teach the students about 'good touch' and 'bad touch.' The child helpline number, 1098 should be displayed on all school walls.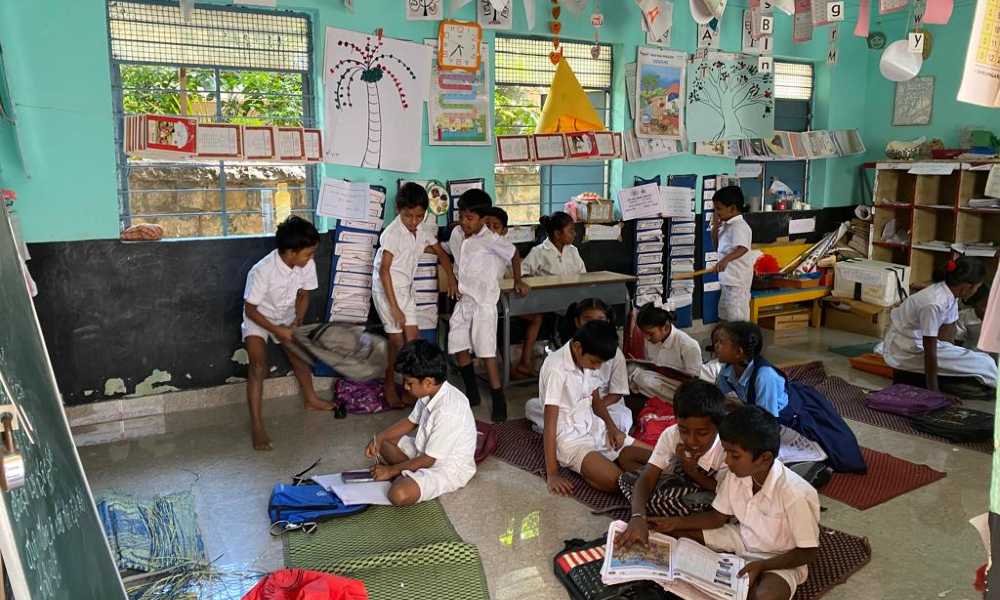 The Director of Public Instruction, Primary Education, Sri Prasanna Kumar M, said that they are in the process of training teachers for the implementation of the POCSO Act. He said, "I know that teachers have a lot of things going on all the time. But I think the teachers are capable of handling this on top of everything else they do." He added that this notice was first issued in 2014, and later in 2019, so this is a reinforcement of the past notices. This time they are planning on implementing it throughout the state.
Amit, father of a 11-year-old girl, said, "This is a good initiative by the government. But maybe instead of having only the teachers trained, maybe they should conduct awareness workshops in schools for the parents too." He said that most of times the child comes to the parents for help instead of teachers. And the parents usually do not know how to deal with the issue. He added that since this is such a sensitive issue, everyone involved should be made aware of how to deal with it.
Meenakshi Bellatti, a teacher at government aided English school, Rajarajeshwari Nagar, said, "We, teachers, are always burdened with too much work." She said that they have not received any training on anything related to POCSO Act in the past. She said that students are having a hard time adjusting to school again after COVID-19, so the teachers have to work overtime to deal with this. "If the government makes us undergo training for POCSO, we will do it. But it will be very tiring for us." She added that maybe the government should hire more teachers to help reduce the burden on them.