Expert believes there is scope for widespread solar implementation if government and private entities can raise awareness at the grassroot level.
Solar appliance manufacturers in the farming sectors are enjoying an increase in sales in recent years. Awareness for renewable and sustainable energy sources has been credited as a major driver behind this increase, manufacturers and experts attending the Global South-South Summit said.
Ksheera Enterprises, which has been manufacturing farming equipment since 2005, said they are enjoying a 50 percent yearly increase in sales for their solar products over the past seven years. "Since 2015, we have seen farmers adopting more farming equipment and buying our solar products such as Milkmaster, which is a solar-powered hand-operated machine that can not only use direct current but also store electricity," said Raghava Gowda of Ksheera Enterprises.
Gowda added that Selco Foundation, which hosted the summit at the Indian Institute of Management, Bangalore (IIMB) on Tuesday, played a key role in driving up sales. He also said that more farmers were aware of such equipment.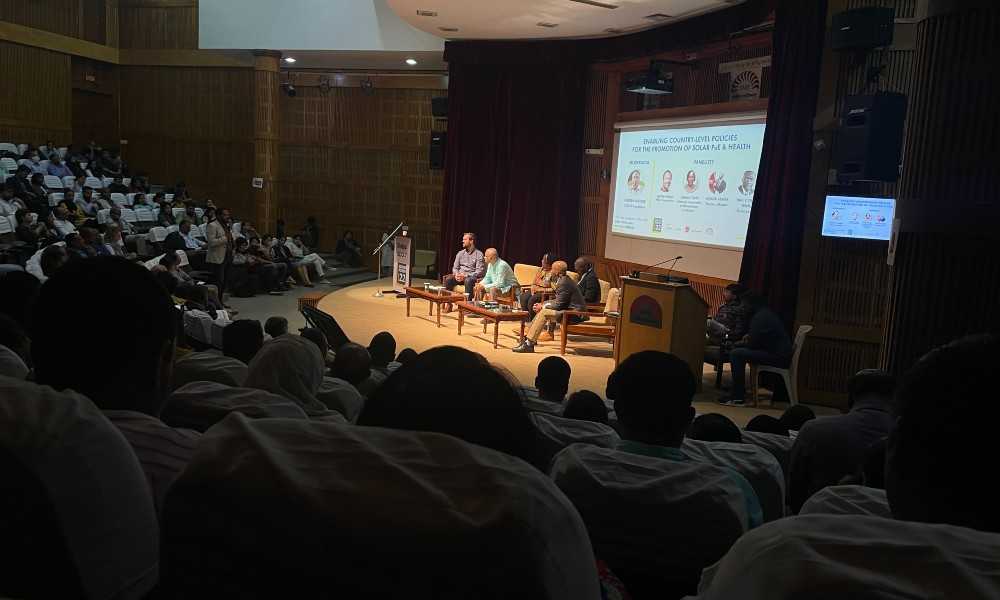 "Farmers are recognizing the need to use renewable sources for their products. Thanks to that, we have had at least a 50 to 60 percent increase in sales of our solar products," Gowda said. In light of the success, Ksheera Enterprises is looking to build more solar appliances for the farmers, including a solar grass cutter, he further revealed.
Rudra Solar Energy, another manufacturer exhibiting its solar cooker, said that the company has doubled its sales since the pandemic. He, too, links the increase in revenue to the increase in awareness among farmers across the state, who are adopting appliances powered by renewable energy sources.
"Our sales have doubled over the past year or two. We have sold many products that catered to both home and agriculture usage," said the company, which also manufactures solar dryers, solar ovens and solar desalination devices.
Non-government organizations (NGOs) such as TIDE are also committed to helping the farmers' community adopt solar appliances by crafting solar heaters and distributing them for free. "We have distributed around 60,000 solar heaters nationwide," said a spokesperson for TIDE.
In addition to offering farmers free solar heaters, TIDE also manufactures and sells environment-friendly agricultural equipment such as biomass dryers, and rice puff units.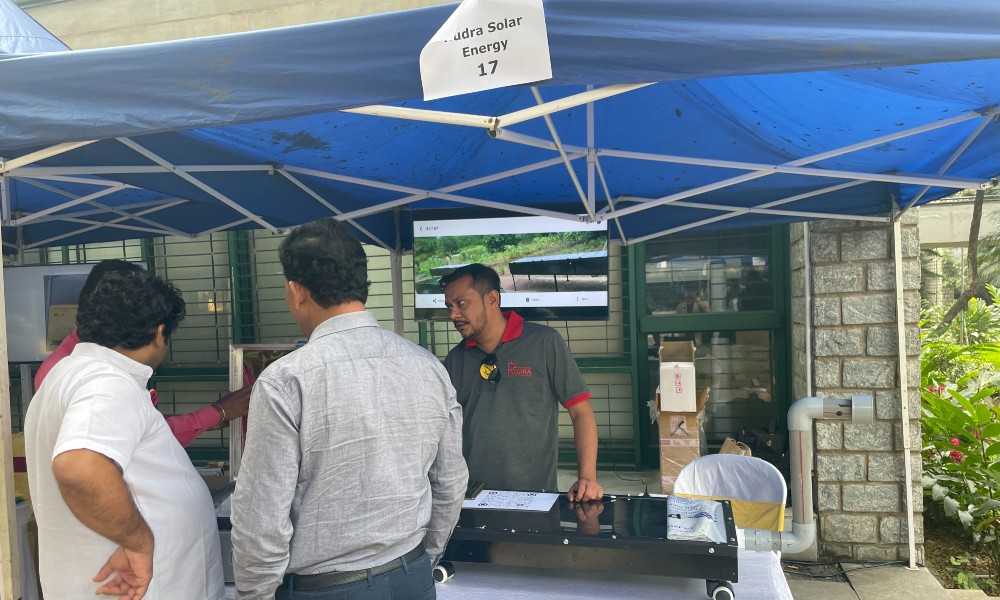 Selco Foundation, who has been partnering with these solar appliance manufacturers, said one of the major reasons farmers shift to solar appliances for their needs, is because they are more sustainable and save a lot of energy.
Jagdeesh Pai, General Manager at Selco Foundation said "Solar appliances are a lot more sustainable. Equipment such as solar pumps can last much longer than any traditional pumps that run by diesel." He added that solar appliances are expensive but last longer. Despite the shift, more needs to be done to increase the use of solar appliances.
Jagdeesh added that there are certain challenges that farmers face when it comes to the implementation of solar resources. One of them is the weather. "In Karnataka, farmers do not often enjoy the sun, which is a reason that drives them back to relying more on traditional sources. One always needs an alternative," he said.
Sridhar from Bangalore Environment Trust, said, "Increase in sales might not reflect the sentiment of the entire farming community." He added that farmers were a very conservative bunch. They will not buy the product if it can only aid them for two or three months in a year or if they have to go to the city to change the batteries.
"Therefore, the government should link up with private entities and attempt to offer more exposure to solar appliances at the grassroot level. Only then there will be scope for large-scale implementation," said Sridhar.
Despite the recent drive in sales, Sridhar believes widespread solar implementation among farmers to will take time.