Lack of awareness towards protein supplements presents a health risk to amateur sports persons.
The lack of proper guidance for the consumption of protein supplements by sportspersons is causing severe health problems. Studies show that less than 50 percent of people are aware of the constituents of a protein supplement.
A study published in the Journal of Adolescent Health states that about 40 percent of its subjects were diagnosed with severe health problems as they consumed dietary supplements. The authors of the same study report this as only the 'tip of the iceberg'.
Sales of protein supplements have increased marginally post-Covid. Muniraj, a manager of a protein supplement store in Attiguppe, said that the sales of products of well-known brands are increasing after the lockdown was taken down.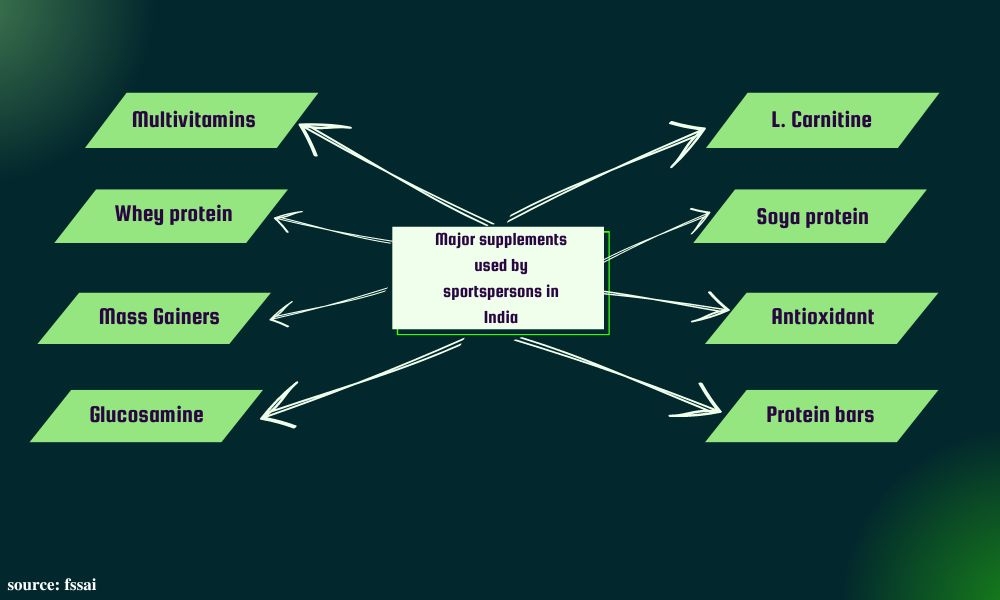 Problems have also been increasing along with sales, as only a few customers are aware of the supplement they are buying, said Sunil, a salesperson in a supplement shop at Mahatma Gandhi (MG) Road, who also coaches at a gym. "Nearly 80 percent of the customers who purchase these products do not know about them and the diet that has to be maintained," he added.
There have been frequent deaths reported due to improper consumption of protein supplements within the state of Karnataka. Recently the government decided to launch a probe into illegal sales of protein supplements after a youth had died consuming them. Whey Protein, Mass Gainers, and Multivitamins are a few of the most used generic supplements for maximizing physical performance and increasing muscles.
Nikil Baskaran, a regular gym-goer who consumes protein supplements regularly, said that he is well-educated about how and when to consume these supplements. But, his colleagues in various sports, especially in bodybuilding, resort to consuming these supplements without proper guidance for quicker results. "Pre-workout, during and post-workout supplements are being taken by most beginners these days, and they do not know the repercussions of the same," he said. With the Indian diet having enough carbohydrates and calories, a beginner does not need to consume extra mass gainers to gain weight, he added.
Yugesh, a gym coach, said that his gym does not recommend any protein supplements, but a few others will recommend them to promote their product. Creatine is one of the best products to build muscle, but when taken in the wrong proportion will cause harm to the body, he said. "Supplement is generally not necessary, proper diet through food is enough to develop the physique. Only when quick results are needed, supplements will come in aid," Yugesh said. People who sell these supplements must educate them before selling the products to make them aware of their usage, he added.
Protein supplements for sports persons are categorized under the Foods for Special Dietary Uses (FSDU) by the Food Safety and Standards Authority of India (FSSAI). The regulations say that based on the product formulation, the intake of these supplements may or may not be with the advice of a doctor or clinical dietician.
Deeksha Lobo, a nutritionist in Bengaluru, said that recently there has been an increase in awareness among sports persons while consuming additional supplements. "A lot of people do their research and also consult a sports nutritionist before taking a protein supplement." She said that the timing of intake, protein division, and supplement intake composition are important for good results. Anything in excess will be an issue, and the wrong intake of these supplements will cause troubles in the digestive system and put pressure on the kidneys, she added.