There are over 500 colleges in the city, but the Fire Department is conducting only 70 to 75 fire drills every year.
Many colleges and universities fail to conduct fire drills despite the National Building Code stating that every non-residential building has to conduct fire drills at least once a year. Colleges are required to contact the fire department and arrange a fire drill to keep the students informed on what to do in case of a fire.
Ravikumar D, District Fire Officer (DFO), said that the National Building Code of India has stated that it is mandatory for colleges to conduct fire drills once a year. He said that they can only conduct a fire drill if a college requests it. So, it is the responsibility of the college to contact the fire department. He said that there is nothing that they can do if the colleges do not take the initiative and train their students. He added that they have only conducted 20 to 25 fire drills this year as not many colleges approached them to conduct fire drills.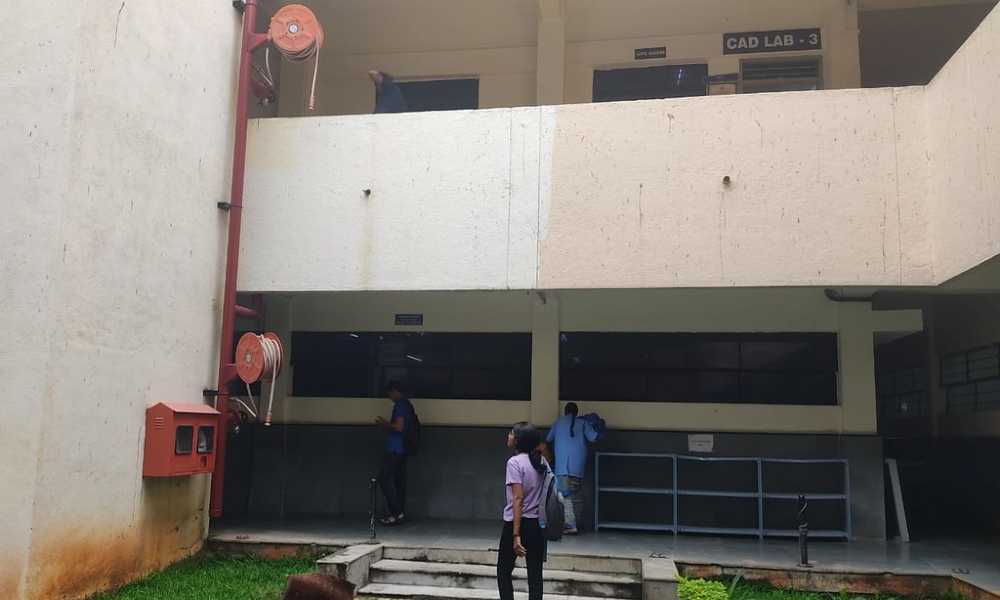 The National Degree College, which is in Basavanagudi, has around 900 students. Prof. P L Ramesh, Vice Principal of the college, said that the last time they conducted a fire drill was around two or two and a half years ago. The students do not know where the fire exits are or what they are supposed to do in case a fire breaks out. Another college that does not conduct fire drills is M. S. Ramaiah Institute of Technology (MSRIT).
The Karnataka State Fire and Emergency Services (KSFES) department's website has a list of objectives of the fire department. Five out of the nine objectives listed there are about creating awareness amongst the public and conducting mock drills in public spaces. The DFO said that they take these objectives very seriously and ensure that they can be of help as much as possible. He said that the lack of fire drills in colleges is therefore not the department's inadequacy, but it is more of a lack of initiative of the colleges.
Major Raghavendra C, Senior Manager of Estates and Facilities, R V College of Engineering, said that though they do not conduct fire drills for the students; they do have specific fire safety courses available for the students. These courses are voluntary, any student interested in them has the option to take them as an add-on course. The college has also installed various fire safety equipment all over the campus and almost 20 out of the 35 security staff receive firefighting training every 15 days. He said that this kind of basic training should be given to the students at school level. The college students by now should know how to safely exit a building during a fire. He added that ignorance is not bliss and the students themselves should take the initiative and ask for fire drills if they want them to be conducted.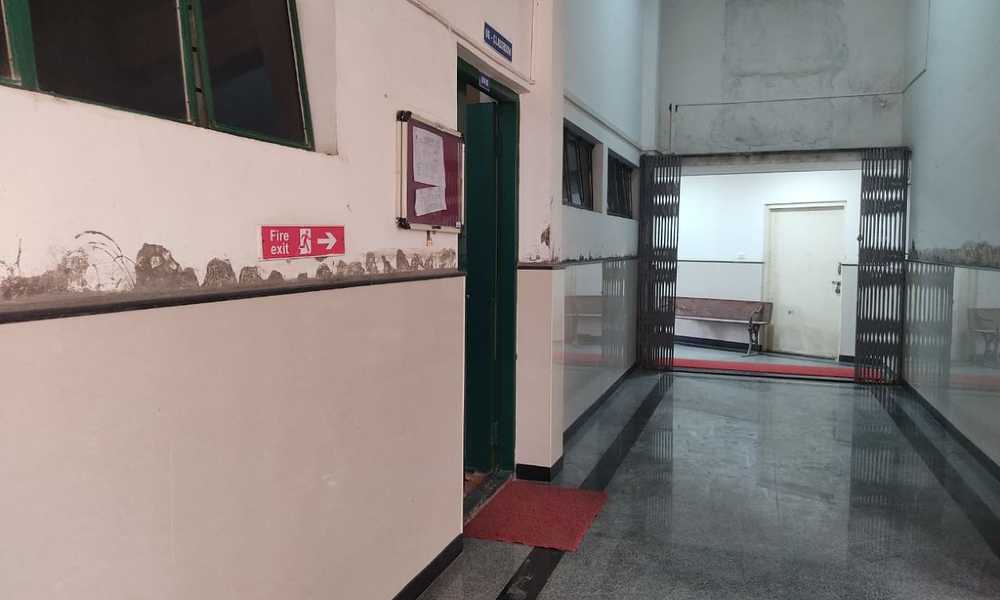 Jayashali L V, a fourth year Aerospace Engineering student, studying at R. V. College of engineering, said, "Nobody knows what to do in case of a fire." She said that no fire drills were conducted at her college in the four years that she has been studying there. And that neither she nor any of her friends know if her college building even has fire exits. She said that last month an electric vehicle caught fire in the parking lot next to the labs and while the staff was trying to put the fire out, the students just gathered around to watch the scene. "The vehicle was next to many petrol fuelled vehicles and if the fire spread to them, it would have been a huge disaster. Every student standing around would have gotten hurt," she said.
An independent fire safety instructor, Charan B, said, "Fire drills are essential in every public space, especially schools and colleges." He said that it is very important for people to know what to do to stop a fire from spreading. Although not every person has the capacity to handle fire equipment like fire extinguishers, they should at least know some basic precautions like how to safely exit the building. He said that every college needs to conduct fire drills as frequently as possible.