The machine is not able to rescue 1,000s of patients with heart/lung failure
By Jignasa Sinha
Bangalore, March 14, 2019: Sudden cardiac deaths (SCD) are on the rise in India. According to reports, in the US nearly 839,000 sudden deaths are attributed to cardiac arrests, and in India, there are one million deaths annually due to cardiac arrests. These deaths can only be prevented by proper and timely medical support. The incidence of SCD's has increased in urban regions in India, where this occurs due to the rise in coronary artery disease, diabetes, and hypertension in adults.
[media-credit id=35 align="aligncenter" width="800″]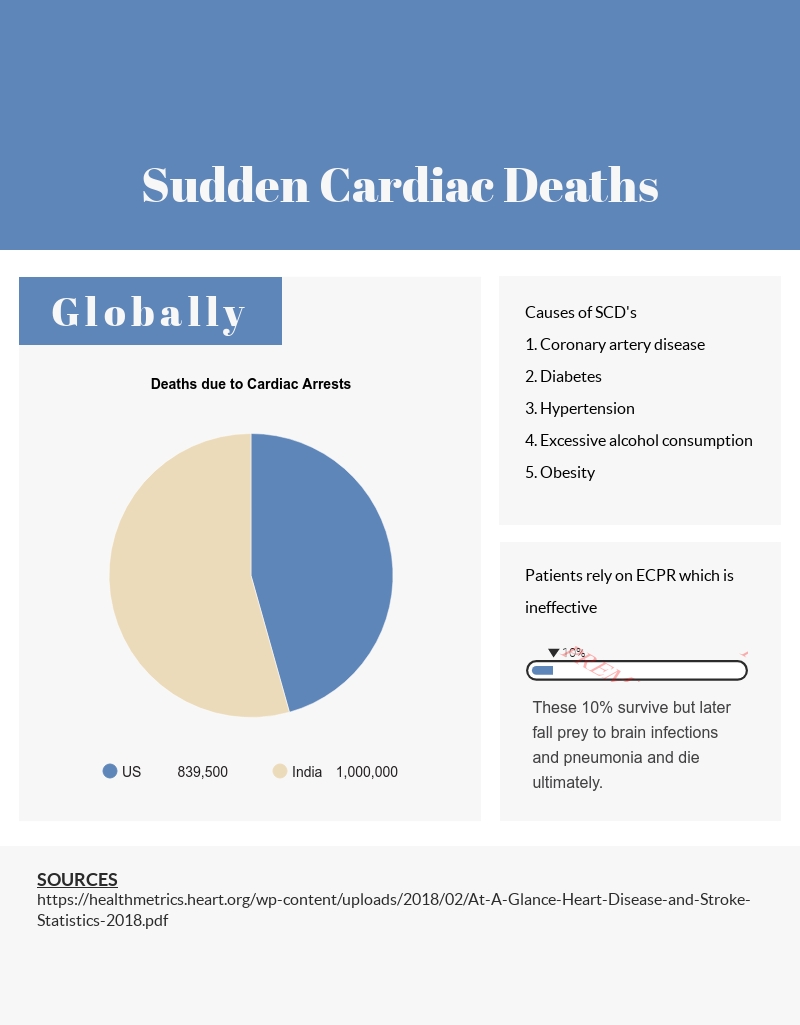 [/media-credit]
Anil Jalali, a businessman whose father died because of a cardiac arrest, says, "My father collapsed after dinner and we immediately called an ambulance. The ambulance had an ECPR machine and he was soon hooked onto the life-support machine. Despite Apollo Hospital being only 4 km away from my house, my father died before reaching the hospital. The life-support systems didn't help. "
Currently, most hospitals and patients rely on the ECPR machine. The apparatus pumps the blood into the machine and oxygenates it, after which it is pumped back into the patient's blood.
This method is useful when a person suffers a cardiac arrest or lung failure. Recently it has been found that ECPR is not the best method to save lives. Too many people with sudden cardiac arrests die before reaching the hospitals. Reports suggest that ECPR was able to save only 10 percent of lives out of the 350,000 people whose heart stopped before reaching a hospital. The method causes more destruction than treatment; the patients who survive initially because of ECPR later suffer from brain damage or infections and die.
Dr Rajni Singh, a general physician, says, "The only chance of saving a heart patient is by using ECPR. It doesn't yield good results but we have no other option than this. Technology in this area has not evolved much and doctors are helpless but they have to follow the norms. Most ambulances and hospitals are equipped with multiple ECPR's."
"We all really want it to work," says Clifton Callaway, an emergency medicine physician at the University of Pittsburgh in Pennsylvania. One worry is that people rescued by ECPR may have a poor quality of life afterwards, for example, because of cognitive impairment."