Only 56 percent of schools in Karnataka have accessible infrastructure for students with disabilities.
A recent report revealed that six out of 10 schools in Karnataka are not disabled-friendly. A Foundational Learning Study by the National Council of Educational Research and Training (NCERT) states that only 56 percent of the schools in Karnataka have accessible infrastructure for children with disabilities.
Amarnath, father of a 10-year-old, who has a speech and language disability said, "Government and private schools do not have proper facilities to take care of my son. Previously, he was enrolled in a private school but had to leave due to issues."
Ranganatha Nanjangud, senior program coordinator with the Action on Disability and Development India said, "With all the government policy and its effort, inclusive education came into force only on paper, but in reality, it is limited to infrastructure." He also said that disabled children still depend on special schools because they get better attention, care, and teaching with specific tools.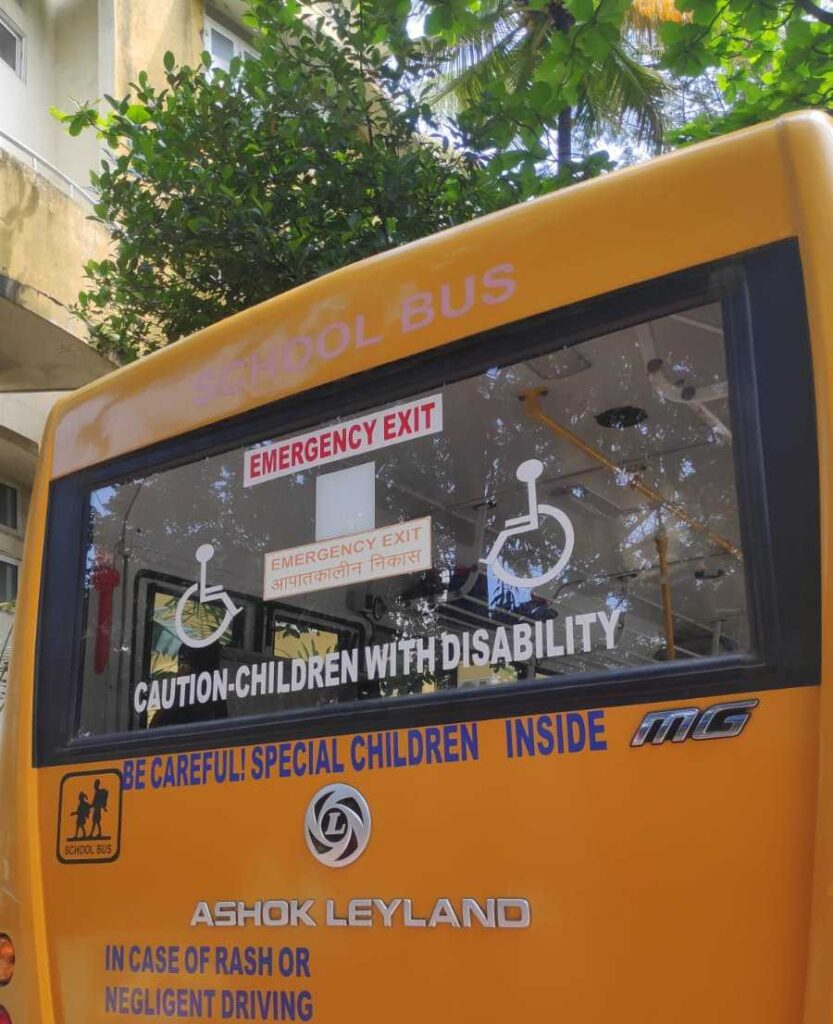 National Education Policy 2020 focuses on the education of children with special needs. Karnataka is one of the first states to take up and implement the New India Literacy Programme (NLP) which focuses on 'Education for All' rather than 'Adult Education,' since the previous terminology was not applicable to non-literates aged 15 and above.
A few private schools in Bengaluru lack the basic infrastructure to provide education to children with disabilities. A private school's administrator said, "We do not have proper facilities and special educators to teach children with disabilities, so we do not take special children in our school."
Under The Rights of Persons with Disabilities Bill, the types of disabilities were increased from seven to 21 types in 2016. The 2011 census of India shows there were 21 million people with disabilities out of which 13.24 lakh were from Karnataka.
Public Relations Officer, Office of the Commissioner of Public Instruction, Angelina Christina said, "Each year we conduct a detailed assessment of schools in Karnataka. If they lack basic facilities, we send them a notice. People can also call 1902 to register their grievances."
The United Nations Educational, Scientific and Cultural Organization's (UNESCO) State of the Education report for India 2019 shows that there are over 3.30 lakh children with disabilities in Karnataka aged between five and 19 years. Among these, 21.6 percent never attended an educational institution and 15.5 percent attended but dropped out.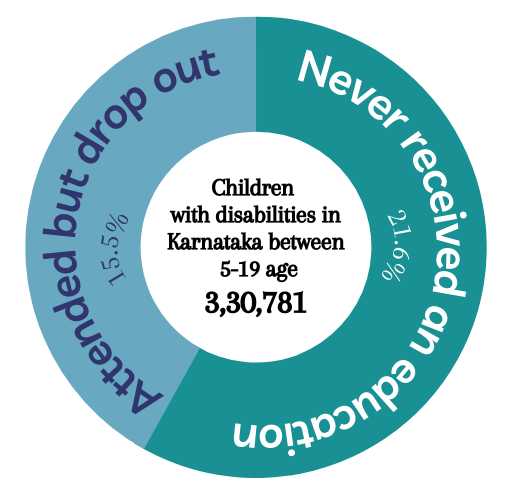 Vidya Sastry, Executive Director of Action on Disability and Development India said, "Students with disabilities are dropping out of education due to a lack of disabled-friendly higher secondary schools." She added that teachers lack the proper skills to teach children with disabilities. secondly, the government does not provide teaching/learning materials for schools. Accessibility is needed for every disability not just in terms of toilets and ramps, but also in terms of braille signboards and resource rooms for these children. Lastly, teachers should have a positive attitude towards them in the classroom.
United Nations Convention on the Rights of the Child's (UNCRC) Article 23 states that children with disabilities have the right to live an independent, dignified, and active life.