Counsellors in many non-profit organisations do not work round-the-clock as free counselling services are provided by volunteers.
For the past few years, suicide prevention helplines in the country have been lacking adequate volunteers and therefore are not able to provide the help needed. Though experts suggest having a shift system might help solve the problem, many organisations who follow it are still unable to function post 10:00 pm and on Sundays.
Kajol Birawat, a Counselling Psychologist at Heart it Out Bangalore, said, "Perhaps having them on a rotational shift, with better training and even supervision, can ensure efficiency of these helplines." She added that in her personal experience, most suicide cases happen post-midnight or at dawn. "Some of them try to reach out for help, but lack of availability leads them to commit suicide," she said.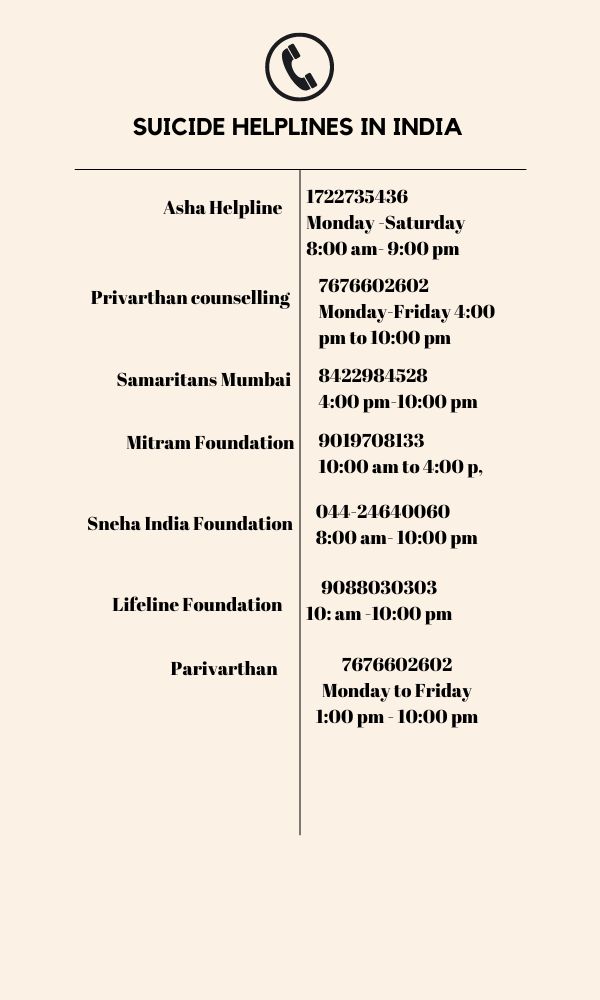 Arpita Foundation, a Bengaluru-based non-profit organisation, provides free phone counselling from 7:00 am to 9:00 pm. "We run with the help of seven volunteers per day, who work in shifts. So, you cannot expect them to be available at 12:30 am or 1:00 am. We can provide services only till 9:00 pm," said Kalyani Keerthi Giridhara, the Foundation's Administrative Trustee.
A suicide prevention organisation based in Chennai, Sneha, used to run their counselling service 24×7. However, currently their website says that they only provide services from 10:00 am to 10:00 pm on all days. Moreover, on-site visitations are also unavailable now. An email by them said that response to counselling via email can take up to a week due to limited resources.
The iCALL service is a telephone and email-based counselling service run by Tata Institute of Social Sciences. The website says it is only available from 10:00 am to 8:00 pm from Mondays to Saturdays. This service was also not operational during Ganesh Chaturthi. After reaching out to the email ID provided on the website, there has been no response for over two weeks.
Rachna, a resident of Mumbai, said, "I tried calling the iCALL service as I was having a tough time and did not have the option of talking to people." However, no one picked up the call. "It was not as grave for me, but I can only imagine what a person in dire need must have felt like. It could really push someone off the edge," she said.
Language barrier is another issue faced by organisations running help-lines. They need volunteers that are able to speak multiple languages. Giridhara said that since Arpita Foundation works in a shift system; for instance, if a Malayali-speaking volunteer is needed but is unavailable at that time, she connects the caller and the volunteer in a conference call through her own official number. "I make sure that such a call does not go unattended," she said.
Soumitra Pathare, Director, Centre for Mental Health Law and Policy, said that, "The whole problem with suicide prevention in India is that we look for band-aid solutions. Helpline is only crisis intervention; it can prevent some suicides but it does not address the problem of suicides in general." He further said that awareness about such helplines is low in rural areas. "The notion of calling a helpline is not a common idea among lower socio-economic classes," he said.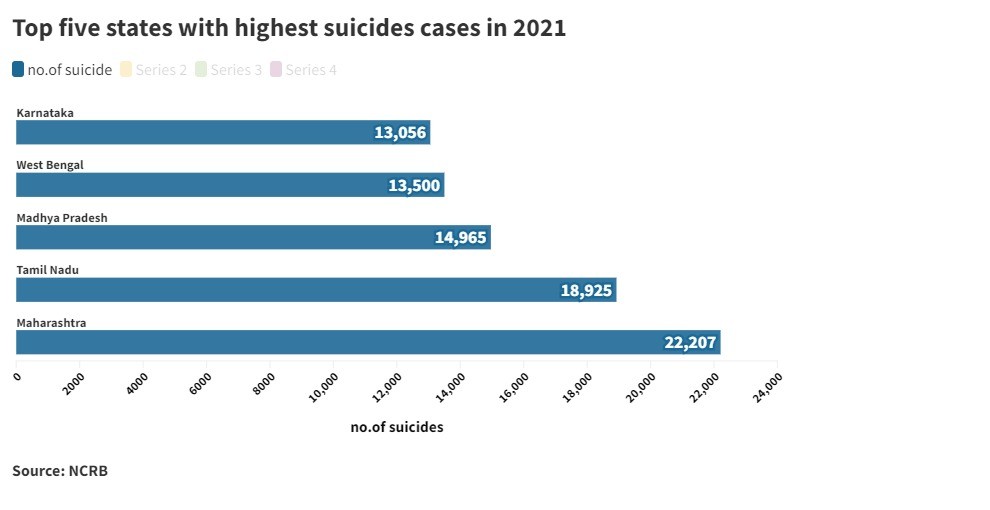 Pathare added that the government can look into setting up a national fund, similar to one present in the United Kingdom that funds non-profit organisations and helps them provide such services.
The Ministry of Social Justice and Empowerment launched the country's first national mental health helpline number 'Kiran' on August, 27, 2020. It is a toll free helpline number that is available 24×7. (1800-599-0019)