Playgrounds across the city have been encroached and are poorly maintained, depriving citizens of open spaces.
Playgrounds across the city are being encroached and are underdeveloped in many areas which deprive children and adults' access to open spaces.
One such encroachment in the city is in Girinagar. In 2019, the Girinagar playground was taken over by the government to build a police station despite a protest by the residents. This issue is still being disputed in the High Court which is why the Girinagar police station has is still in a leased building, said Inspector, Siddappa of the Girinagar Police Station.
The playground, with no infrastructure is now inaccessible as it has been locked. Parthenium grows wild in the space. Prasanth (name changed) a resident of Girinagar said "Suddenly, one day fences were put and children were barred from playing, where else will the children play safely?" He added that the government should either make a plan for a new playground or let the children play until the construction of the police station starts.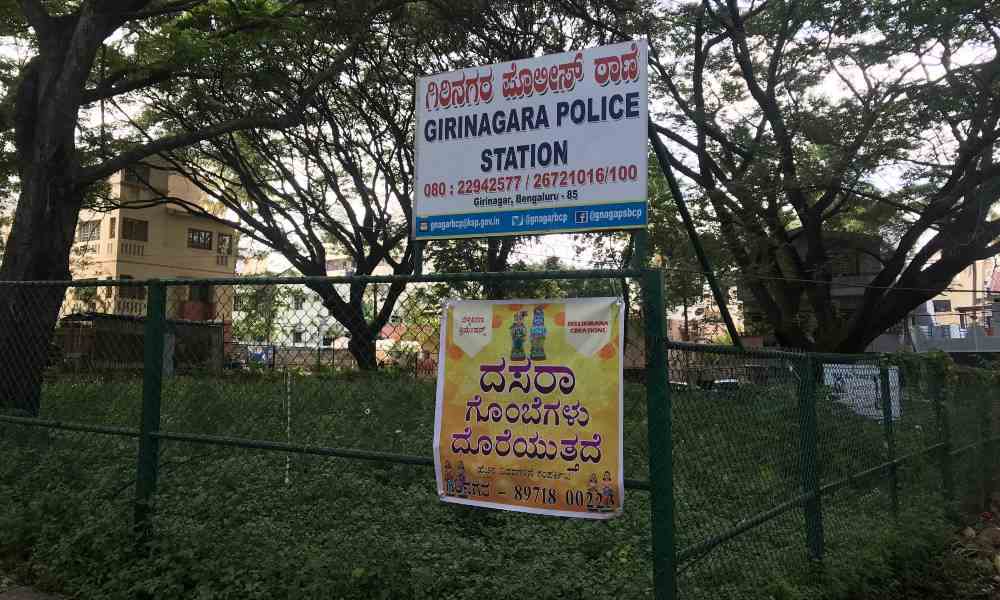 Divya, a parent in Girinagar said though there is a Bangalore Development Authority (BDA) park in Girinagar, the lack of a playground is problematic to the residents there "When children play on the roads or in the park,, the ball hits people or windows. So, that is a problem for my kid." Prasanth also added that the playground was used by the residents of Girinagar for walks or sports but now the residents are left with no open spaces for either.
Another playground in Puttenahalli, JP Nagar, was encroached to build a temple. The playground is not maintained well and is filled with garbage. Vehicles seized by the nearby Puttenahalli police station are kept there. The ground is also used as parking space for the gas cylinder supply vehicles.
Khushala, a frequent visitor of the temple and a resident of JP Nagar said, "I come here at least three times a week and my kid plays in the park for a while. The playground next to it is mostly empty but I have seen a few people play on weekends, and the condition of the playground has remained the same for as long as I know."
Similarly, the Kulla playground in Malleshwaram which is accessible to schools and colleges nearby lacks basic facilities. Moreover, an Indira Canteen has been set up on a portion of the playground. Mr. Suresh. L, Public Relation Officer of Bruhat Bengaluru Mahanagara Palike (BBMP) said, "The decision to build Indira Canteen has been approved due to a scheme by the government. Any decisions will have some advantage and some disadvantage, and the advantage here is that poor people are getting meals at very low cost."
A 2017 report by Janaagraha Centre for Citizenship and Democracy said that of 192 playgrounds in Bengaluru, 86 scored less than 3 points out of 10, as they lacked facilities such as lighting and drinking water.
Schools in Bengaluru city that do not have playgrounds are allotted public playgrounds under the Ministry of Human Resource Development's (MHRD). Hari (name changed), student of Sheshadripuram Composite College said, "Since we don't have a playground in our college, my friends and I gather in the Malleshwaram playground after college. But we are unable to play here when the schools nearby come for their sports activities, as the ground can't accommodate all of us, and there is also no other playground nearby."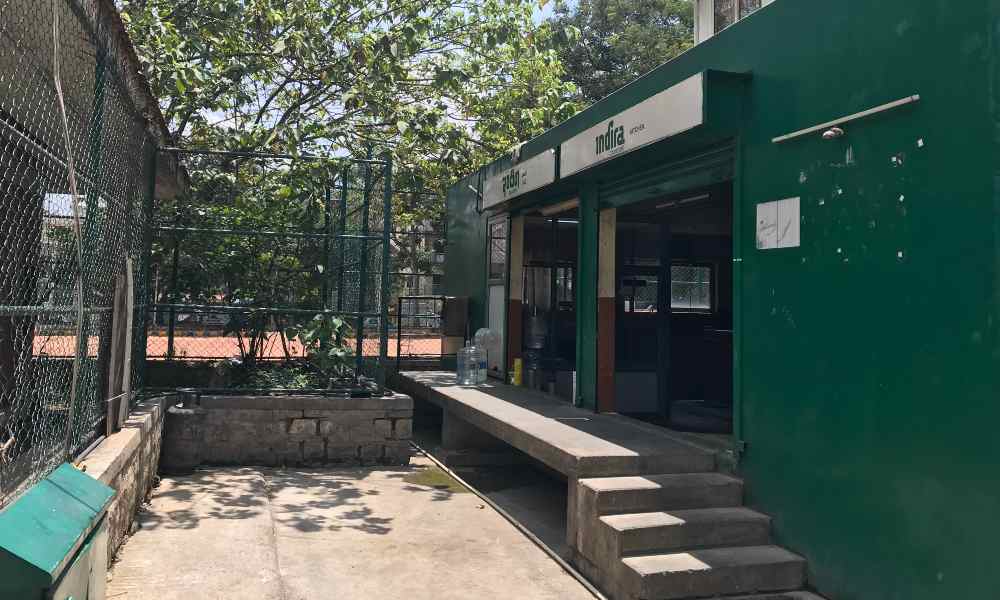 The All India Educational Survey conducted by the National Council for Educational Reasearch and Training (NCERT) says that more than 50 percent of one million or more schools in India lacked playground facilities and the problem is higher in urban areas where there are no open spaces.
Mr. U.B Shantha Kumar, Town planning Expert said, "There is planning and allotment of places correctly, but there is no execution. Even when the land allotted is not built or encroached, no one questions the authorities. Nobody wants to get involved in politics and also, they do not respond well to the officials."
The Urban and Regional Development Plan Formulation and Implementation (URDPFI) guidelines note the provision for open spaces is 10-12 square meters per person. Open spaces include recreational spaces, organised spaces and other common spaces like vacant lands or forest covers say the URDPFI guidelines set by the Ministry of Urban Development (MoUD), India.
Mr.Ullash Kumar, an environmentalist said "Playgrounds are very important for children as a part of their growing years but focus is given only on academics. Bangalore city is so congested due to the population influx and has the worst air, water and living standards, so the solution would be decongestion and good planning."