More than 1,200 cases are pending before the KSCPCR. The government is yet to elect the six members for the commission.
Karnataka State Commission for Protection of Child Rights (KSCPCR) has been functioning without a chairman and its members for a few months. KSCPCR is an independent statutory body, which protects children and their rights in the state. The last chairman, Dr Anthony Sebastian ended his three-year term on December 4, 2021. The terms of six members ended on July 9, leaving the commission vacant. As of now, Dr Jayashree Channal, one of the members of the six-member commission continues as an interim chairman. Channal was elected on December 6, 2021.
A report states that "Cases being heard by the KSCPCR have piled up and more than 1,200 cases are pending before it."
National Crime Records Bureau (NCRB) data from 2021 shows that Karnataka has the highest number of crimes against children at 7,261 cases followed by Tamil Nadu (6,064) Telangana (5,667), Kerala (4,536) and Andhra Pradesh (2,669).
A former member of KSCPCR said, "Due to negligence, many children are suffering. The commission is failing to give justice to these victims, many cases from Protection of Children from Sexual Offences (POCSO), Juvenile Justice Act (JJ Act), Right to Education (RTE) are pending and children are suffering."
KSCPCR's website shows that applications for the chairman's post were invited in February and later in July for the members' position. He further said, "more than 90 applications came in for the members' post and 54 for chairman's position." The commission was first formed in 2007, as per the laws of the Protection of Child Rights Act 2005 with Neena Nayak as its first chairman. The second commission was headed by H R Umesh Aradhya and later by Krupa Alva.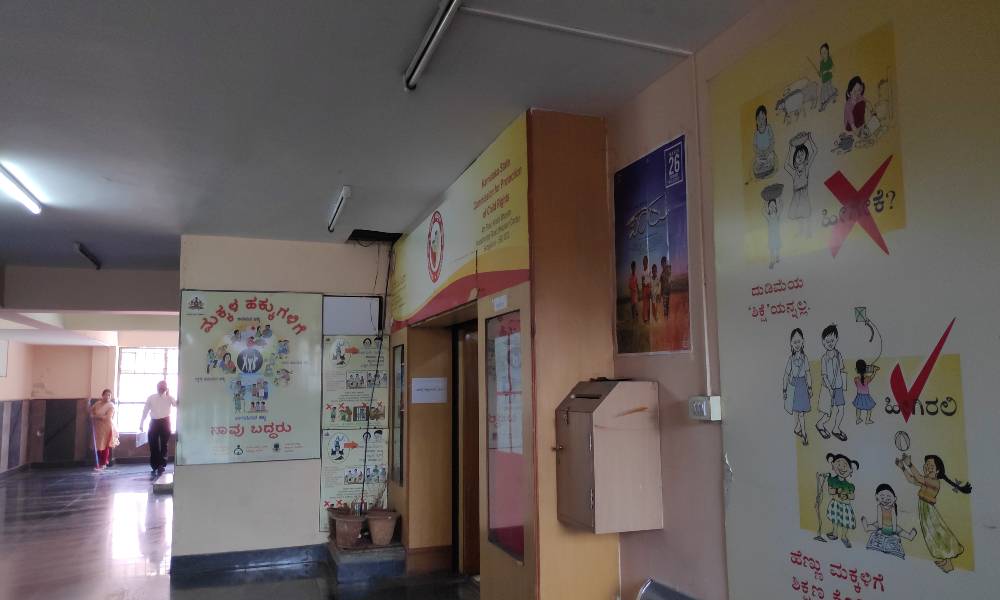 Harish (name changed), a child rights activist, has applied four times for the chairman's position. He said, "KSCPCR plays a very important role in monitoring cases like POCSO Act, JJ Act and RTE. The commission directs us when we proceed with a case. If the commission itself is not organized in the way it should be, whom do we approach? The interim cannot pass or take any action as the members of KSCPCR are yet to be elected and lastly, the commission has not called for any meetings yet. "
It is reported that two former members of the commission L Paradhuram and Raghavendra S C have asked the government to elect the six members of the commission at the earliest. Any further delay will make children, who need support and justice, suffer.
An official from the Women and Child Welfare Department said, "The selection process is still going on, the members for KSCPCR will be elected soon."