Karnataka CM HD Kumaraswamy inaugurated 'Jalamrutha'(Water Forever, for Everyone), a new programme today at Ambedkar Bhavan in Bangalore.
Mahesh, the joint director of the Mahatma Gandhi National Rural Employment Guarantee Act (MGNREGA), exclusively in an interview with Softcopy, said, "The project is up to the Gram Panchayat level which will be implemented for two years. MGNREGA will be monitoring this project."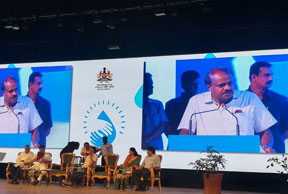 Jalamrutha is to fight against water scarcity in Karnataka and to conserve water in rural areas. "We have to make people aware of shortage and problems of the water, and how to conserve every drop of it.
Water conservation discussions are going on for years, but now we are taking a step to save water for the coming generation," said Kumaraswamy in his speech.
According to the State Government, 2019 will be the year of water. This project is going to be implemented in convergence with the central Government's MGNREGA.
Long droughts have affected the 156 taluks, and over 60 percent of the state's total cultivable land cannot be irrigated, according to the data by the State Government.
Kumaraswamy further asked that "Water crisis creating a war among countries, won't affect the state?"
The Government trying to implement an ambitious project, for the farmers of Vijaya Pura, a taluk in North Karnataka, which is one of the droughts affected taluk in the state, but a farmer claims that this is impractical.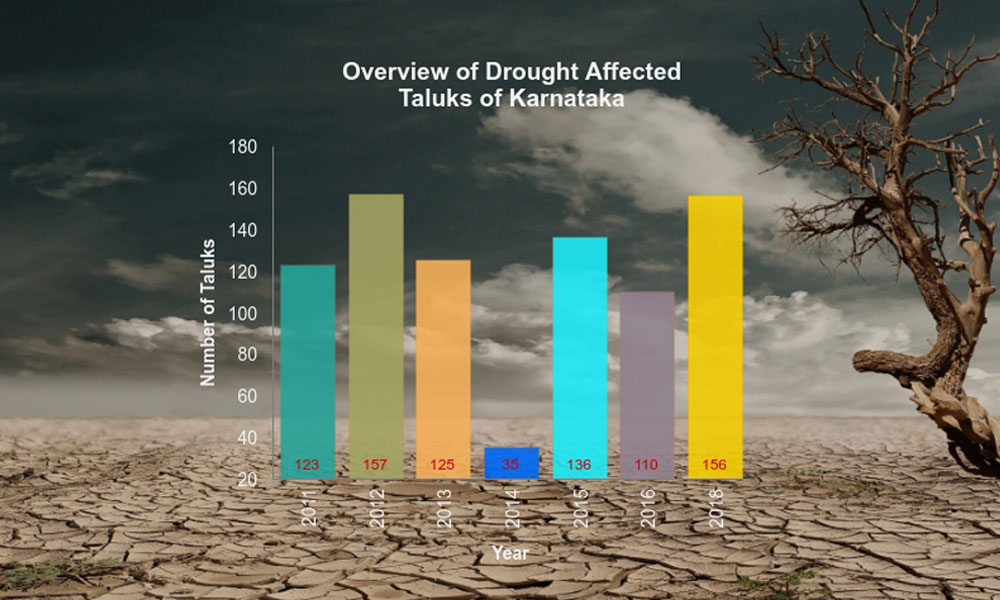 Chidambar Kulkarni, a farmer from Vijayapura, said, "How are they going to conserve water when there's no rainfall? Even if they create 12,000 dams, like that they are talking about, how are the dams going to function when there is no rainfall?"
Amidst several controversies over the project, Kumaraswamy claims it will be a successful project in State history.