The state of the compound wall of the aerodrome has been called into question by aviators.
A broken compound wall, frequent encroachments and partially closed runways seem to have caused the plane crash in Jakkur Aerodrome on Sunday, according to flight instructors.
However, officials from Jakkur Aerodrome denied any such issues with the compound wall.
"We are issuing a rejoinder to all media organisations. There is no clarity yet on why the crash occurred—the matter is being investigated by the directorate general of civil aviation (DCGA). We will release an official statement as soon as they come to a decision," said Basavaraddeppa Ronad, secretary of the Government Flying Training School, Jakkur.
On Sunday, a two-seater aircraft crashed in Jakkur Aerodrome. Reports say that the pilot had touched down on the runway when he saw a dog and swerved to avoid it. However, Ronad said the pilot had been issued an all-clear from the air traffic control (ATC) and the runway was clear.
At the backof the aerodrome, soil and construction materials have been piled along the outside of the compound. The wire along the walls is bent or missing in several places. Bhagirath, who owns a hardware store in the area, said that it is very easy to enter the aerodrome grounds. "People used to go for morning walks in the compound. They are constructing a new wall now," he said.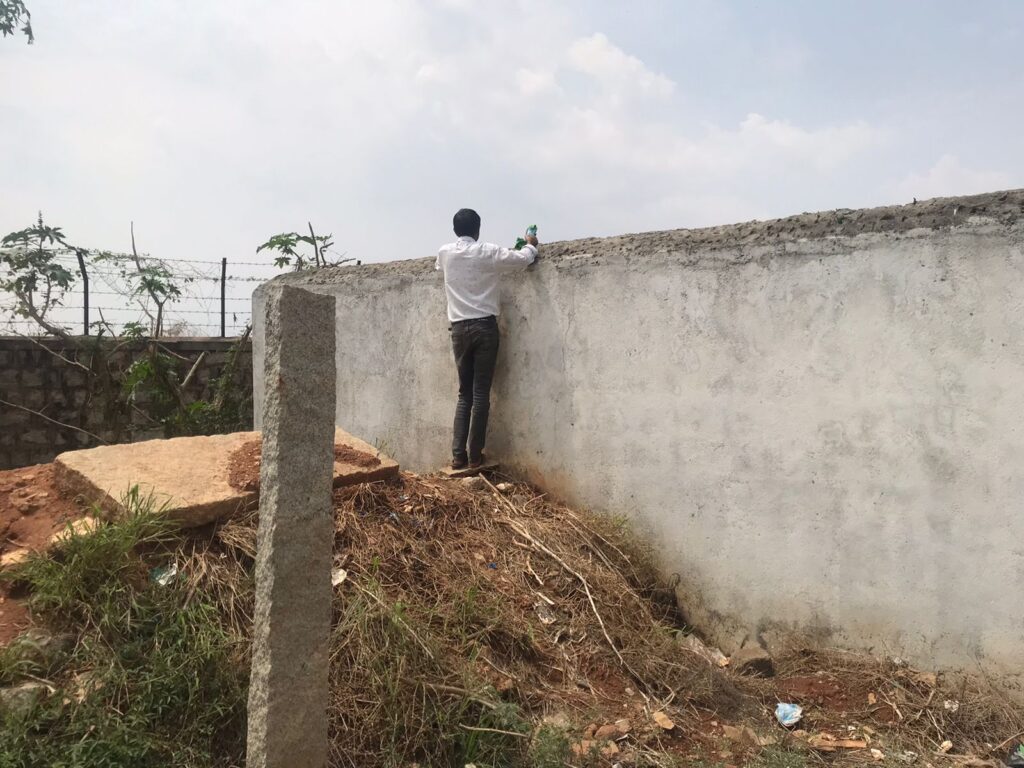 "Animals and people frequently enter the aerodrome. The compound wall has not been maintained properly," said Captain Arvind Sharma, flight instructor and founder of Agni Aerospace Adventure Academy, which owns a hangar in Jakkur aerodrome. The pilot in the mishap was from his academy.
Construction around the aerodrome:
In 2014, a 39-ft high flyover was constructed above National Highway (NH-44) near the aerodrome to improve connectivity to Kempegowda International Airport (KIA). The western portion of the runway has been closed off to accommodate the flyover.
The Bangalore Metro Rail Corporation Ltd. (BMRCL) is planning to construct a metro line near the aerodrome, connecting Silk Board and KIA. In 2020, Ajoy Kumar Patil, an advocate, had filed public interest litigation (PIL) with the Karnataka High Court, stating that the metro line's height would render the aerodrome useless for landing and take-off.
In September 2021, the BMRCL finally received a no-objection certificate (NoC) to construct the line. It will be built at a lower height and would run parallel to the existing flyover, around two meters below.
The flyover is an obstruction for flight landing, said Captain Sharma. "Because of the flyover, the pilots have to descend from a great height to touchdown. There is barely any runway left to taxi to a stop," he said.
An animal entering the runway is not a rare event in India. In 2019, a pack of stray dogs entered the Goa Airport and forced an Air India flight to abort its landing.