State government withdrew its promised investment from the Chitradurga food park
Only one out of the six proposed food parks is operational in Karnataka. The government is planning a food park in Bijapur as per this year's budget.
Karnataka government announced the set-up of six new food parks at Hiriyur, Maddur, Jewargi, Belgaum, Malur and Bagalkot which were expected to be operational by 2007.
Guarishankar from Jawari food processing Industry which produces millet-based food said, "From the beginning, we have faced a lot of problems. Processing equipment, finding labourers, quality production. We have got no help from the government. We are struggling on our own."
The food parksprovidebasic facilities like water, electricity and effluent treatment as well as specialized facilities like cold storage, warehousing, and logistics through various processing and collection centres. Food parks alsoconsist of developed plots for entrepreneurs to set up their unitsfor direct linkages from farm to processing and then to consumer markets.
Karnataka Food Limited (KFL) is the government body that looks into the agricultural infrastructure projects in the state. Mohammed Irfan, m     anaging d     irector of KFL said, "We don't have any new food parks in the state. What we have are all 10 to 15 years old. Only this year, we are planning for a new one in Bijapur. It is still in the inception stage      with the main focus       on lime and grapes which are the major products of that area.We have started to give tenders but it     will take time to come into operation."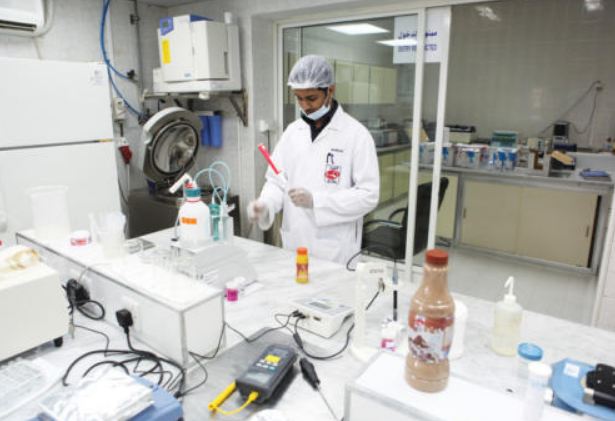 "It is there only on paper. It is yet to come. I am hearing about it for 10 years in Karnataka. There should be a time-bound plan for this, not taking years," Shivanna, p rofessor, Institute of Social and Economic Change said.
There are two food parks – Integrated Mega Food Park in Tumkuruwhich is operational since 2014 and Favorich Infra Private Limited Mega Food Park in Mandyathat is under implementation.
The private companies and the central government own four food parks but the state is yet to set-up its food parks announced since 2006-07. Irfan said, "There are food parks in Tumkur and Mandya which are centrally sponsored. Those are privately owned food parks subsidised by the central government. The state doesn't have any role in that."
The Infrastructure Policy, 2007 promised the setting up of Agro-food processing infrastructure units. Amendments to the policy in 2015 addsagriculture infrastructure projects such as terminal storage, post-harvest storageinfrastructure, logistics parks and warehouses. It also includes food parks in its plan under industrial infrastructure.
The state government in 2020 assured  food parks in the coming years. However, the projects are still in the planning stage.
"We are working in an area with perishable products and there is high volatility in the price. There are many problems that the government has. They have land issue followed by planning and implementation which takes time. With the delay, the technology may change, and you must invest more in upgradation. Yes, there are a lot of implications because of the delay. But the vibrance will kick start when there is a food park," said AV Manjunath, Agricultural Economist who studies agricultural markets.
Investment attraction
PoojaNarayanaswamy, Executive Director, Akshayafood park said, "Food parks in Karnataka are joint venture based. The government said that they will invest 25 percent , whereas 26 percent private players must invest, and 49 percent national development banks must invest. This was what we were informed when we started in 2001. A new joint venture company was formed. Private players invested by taking term loans. But the government of Karnataka backed out. It didn't even facilitate the investment from national development banks. So, the food parks went into a limbo."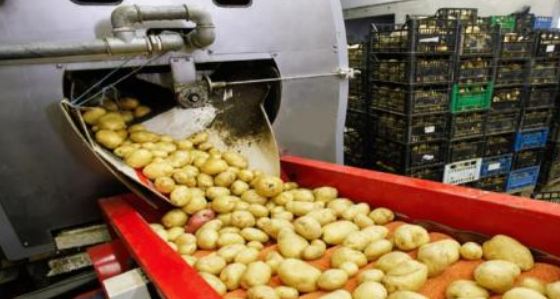 Manjunath said, "When Food Processing Organisations (FPOs) are integrated with food parks, automatically food parks will produce enough which can be exported. We should not only benefit domestic units, but we should also attract foreign investment."
Rural clusters:
Guarishankar said that the government should help rural companies. "Government is planning to have these parks in areas where there are many companies in one place. There is no help for individual companies like us."
Pooja said that the food processing units are located mostly in rural areas, providing more rural employment. "Multinational Companies (MNCs) like Amazon and Walmart will not go to rural areas for their business, they would want to setup in metro cities and hence the rural companies should be encouraged," she added.
Manjunath explained the need for food parks in rural areas where it may help in the earning of farmers. He said, "Farmers cannot become businessmen overnight. They need assistance for at least few years. When value addition through food parks happens, the entire value chain will improve. Farmer will scale up in the value chain."
Why Food parks:
Naresh, p roprietor, Padmavati Cocoa Industrysaid that more than food parks, if the government provides subsidies with electricity and credit, it may provide better support and attract investments. He compared other states that are providing subsidies to food processing units and were able to attract investments.
Shivanna said, "An integrated approach towards the sector is required. What type of food processing industries does India have? What are the advantageous regions for the sector? What products should be emphasized? Which country to export? What about credit linkages in private and public units? So, there should have been a study on this. There is only a piecemeal approach."
Naresh said, "Irrespective of the pandemic situation, there are challenges for the food processing units. Shortage of skilled and unskilled labour is a huge problem in Karnataka and whatever labour is available that is also very costly."
Manjunath explained how FPOs cannot own the land in their name and hence cannot take loans from banks. "The rents are also very high which limits the small size units from setting up in food parks," he added.
Sunrise sector
Government has called the food processing sector as the 'Sunrise' sector that means it has a lot of potential to create employment and exports. However, the growth of the sector is questioned by experts.
Pooja said, "Today, we are an agriculture surplus country. State government is providing Rs. 30,000 and Rs. 40,000 crores allocation towards agriculture production but less towards agriculture value addition and infrastructure which is food parks. They are making grow and throw policy."
This year's budgetannounced that every district will have a mini food park. Irfan said, "It is just in the planning stage. At present, we have written to all district administrations and agriculture departments for finding suitable land based on their requirement and cropping pattern."