Passengers prefer third party apps over IRCTC and UTS as it is convenient and easy to use.
Ticket booking and reservation process for Indian railways despite the introduction of e-booking platforms is a challenge for passengers as the applications provided by the railways for booking tickets have not been upgraded. Platforms like Indian Railway Catering and Tourism Corporation (IRCTC) and Unreserved Ticketing System (UTS) can only generate tickets upto 15000 per minute according to the data by IRCTC. This clogs the system and passengers find it difficult to navigate these applications.
The Chief Reservation Supervisor from Krantivira Sangolli Rayanna (KSR) Railway Station said that online train ticket booking is maintained by the IRCTC, which is a separate entity funded by the railways.
Passengers sometimes face problems in booking tickets through the app due to technical glitches and server problems as many people trying to book at the same timeleads to more traffic..
He added that there is no bulk booking provision in the app and for booking more than six tickets at a time, people have to visit the stations and book the tickets physically. The query handling is another problem atrailway stations as there is heavy traffic online and less staff available, he added.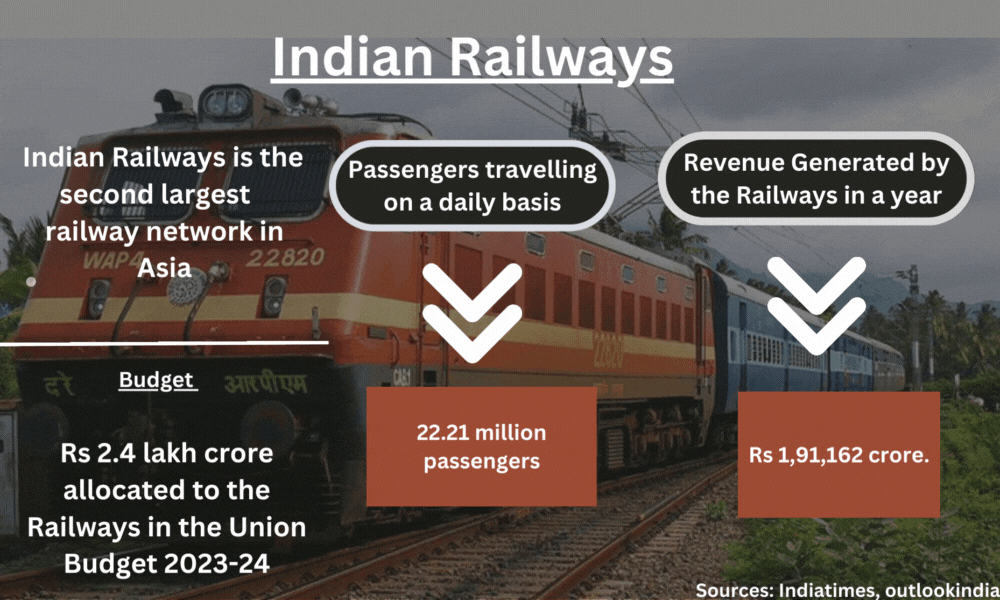 The passengers complain that they face difficulty in booking tickets online and want an alternate app for booking the tickets which is easy and convenient to use.
Ankita Mohanty, a passenger travelling back home to Orissa from Bengaluru said, "The IRCTC app is very slow and whenever I try to book tickets, it asks me to log in several times and does not work properly. The refund process is also complicated in the app. I generally book through third party apps like PhonePe as it is easier."
Another passenger, Mary Shalini from Kolar said that she prefers to visit the station and buy tickets from the counters as she does not trust the application because of the slow refund and query handling process.
"Government should introduce alternative apps that make the ticket booking process easier for passengers as it is always not possible to come down to the stations and book tickets," Shalini added.
Shubho Das, a surveyor at Larsen & Toubro Ltd Company who regularly travels by train said that the IRCTC app is really slow and recently he tried booking ticket through the app for four-five days but couldn't, so he had to go to the station to book the ticket.
He said that some other sites should be introduced by the government so that morepeople can book tickets at the same time without facing glitches.
Narendra, Publicity Inspector from the Public Relations Office said that normally there are not many issues in booking tickets apart from network problem, but if people are facing any problem while booking tickets from IRCTC or offline they can contact our toll free number; 139, for the National Train Enquiry System (NTES) and the queries will be resolved.
He said that the current apps can book only six tickets per minute and for bulk booking one has to contact the Chief Reservation Officer (CRO).
Apart from that, he added, the Railways have developed the Unreserved Ticketing System (UTS) app to avoid hassle of people standing in the long queue. But people can only use this application for booking tickets for shorter distances and it is used for booking general tickets and not reservation seats.
Saianand Rajaraman, a Business Analyst said that initially, the IRCTC app received a lot of flak from people, but after some changes,it was working fine but still there are a lot of technical issues with the app.
He also said that the government should take initiatives to bring renowned private software companies on-board and use their expertise to develop these e-ticketing apps.
"The policies of the government are opaque and they should make things transparent and provide more information to the public," he added.
Digital Infrastructure
The Railway Minister Ashwini Vishnaw has recently announced LINK that the digital infrastructure of the Railways will be upgraded. He said he aims to increase the ticket booking and enquiry capacity by 10 times, which is from 15000 to 2.5 lakhs per minute by 2024.
Narendra said that the Center for Railway Information System is responsible for software development and managing everything related to software and they are looking into upgrading the e-ticketing system.
The Chief Reservation Officer said that they haven't received any information regarding this yet.
He said that this would be helpful for passengers as they can book directly through online services provided by the government and not depend on any third party apps that ask for extra service charges.