From date night to early morning interviews, renting is the new fashion.
Rental fashion stores have revived post pandemic period.
Chief Executive Officer (CEO) of Flyrobe, Aanchal Saini says, "We have recorded a 45 percent hike in our sales against the previous year and about 25 percent hike against 2019. Renting has become a popular choice among millennials, as it allows them to save money while staying fashionable."
She said that with the social media trends of not repeating outfits, owning a vast wardrobe can be expensive and unsustainable, especially when it comes to party wear. "We provide a practical and sustainable solution to this problem, allowing millennials to access a wide variety of outfits without having to own them," added Saini.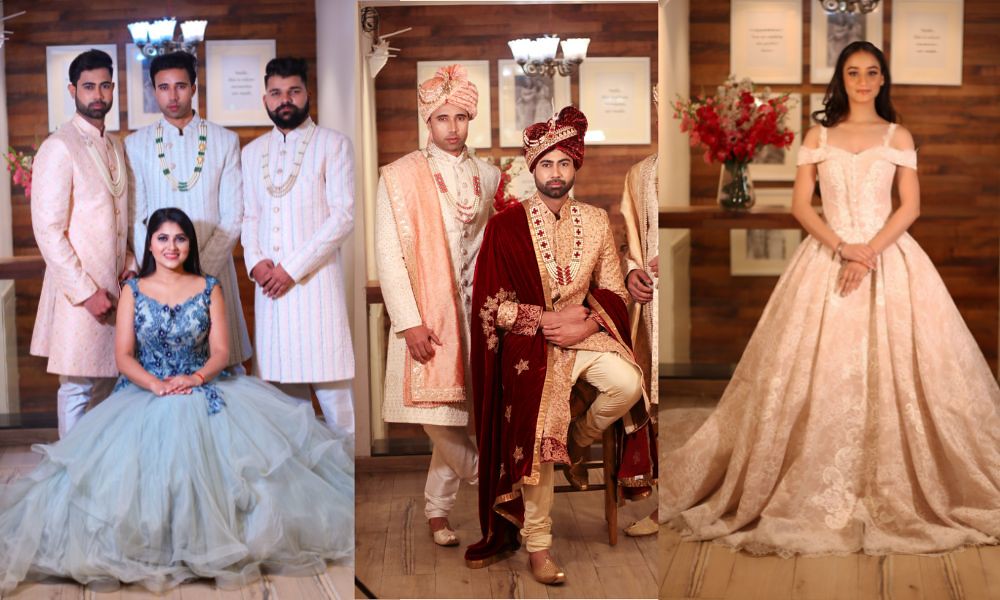 Shreya, a social media influencer who prefers renting clothes says, "I am a fashion influencer, I post different outfits and looks that can be created for weddings, meetings, casual dates and more . I can't keep buying clothes mindlessly. The first thing is that they are very expensive and the second is that it is not good for the environment."
She also said that she does not like repeating clothes. She rents them for lower prices which cost her around Rs. 1,500 to Rs. 2,000 for casual wear and Rs. 10,000 for a party look. "Renting is affordable and fun. I have to return the rented clothes after a certain period of time, which helps me maintain my wardrobe by avoiding unnecessary piles of clothes which I might not wear again," she added.
Durgesh Katheriya, owner of Look book an online clothing venture said, "People are renting more because it is affordable. Usually, we see a hike in sales during weddings. Not just brides but grooms are also renting outfits for the wedding." He added, "Wedding outfits are expensive, so people buy the first copy of the designer piece. But those who can't even afford the first copy rent clothes."
Rental fashion has expanded to offer people an option to borrow various clothing items online that complement their daily wardrobe, rather than reserving them for specific events. Customers can even choose to rent an entire wardrobe, allowing them to mix and match multiple pieces of clothing and shoes throughout the week. Renting clothes has a smaller environmental impact than buying new items, as it helps save significant amounts of water, energy, and carbon dioxide (CO2) emissions.
An article says that rental fashion has prevented the production of more than 1.3 billion garments, resulting in savings of 67 million gallons of water, 98.6 million kilowatts of energy, and 44.2 million pounds of CO2 emissions.
Market Analysis
A report by market data forecast shows that the online clothing rental market was valued at Rs. 121.5 crores in 2022 and is expected to reach Rs. 224 crores by 2028, with an average annual growth rate of 10.6 percent from 2023-2028.
Further, in the report, it is mentioned that, in 2018, the women's sector dominated the rental market with a share of over 58 percent and this segment is projected to experience growth in the coming years. Meanwhile, the children's sector is to witness a remarkable Compound Annual Growth Rate (CAGR) in the coming year. As children outgrow their clothes quickly, parents often prefer renting over buying Traditional wear is for festive, special, and non-frequent occasions. Due to this consumers often opt for renting rather than purchasing. The report also said that in 2018 formal clothing had the largest market share accounting for approximately 48 percent. Formal wear, such as suits and jackets can be costly and are hard to maintain. This makes renting a more attractive option for budget-conscious young consumers. Additionally, the casual clothing sector is expected to have significant share in the market during this period. For instance, those who cannot afford sports attire can now rent them through an online platform.
However, Shilpa Bhatia, owner of The Clothing Rental in Mumbai in an article says, "The gap in the business is close, people rent stuff because they know they cannot afford to buy it. Recovering the cost takes time though. If I buy a gown worth Rs. 30,000, I'll have to rent it ten times to recover the cost before I start making profits. We also have to look after the maintenance of the garment. I remember purchasing a gown worth four lakh rupees and there were no takers how do I recover that money?"
Dr. Sreenandra Palit, Associate Professor and Centre Coordinator at Fashion Communication Department, National Institute of Fashion Technology (NIFT) Kolkata says that, "Rental fashion is supporting the de-growth movement in India that has started in a lot of countries already. Consumption of fast fashion is adding to landfill and creating an imbalance in the ecosystem . The moment you start renting, it would be like one piece of clothe worn by ten people instead of ten people buying ten different outfits. Renting divides the carbon footprint that went in manufacturing."
She also said that this is a selfie generation, so every time people put up a picture on their social media they want to wear new clothes. Generation Z is responsible and believes that renting will save their cost of buying clothes adding to sustainable growth, added Palit.